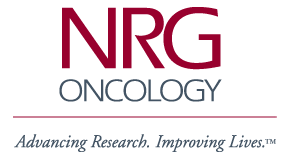 ---

NSABP Members' Area
Password Protected - Access
Limited to NSABP Participating
Institutions Only

NSABP Foundation, Inc.


---
General NSABP Information
Financial Conflicts of
Interest Policy
Contact the NSABP
Employment

Clinical Trials Information
Clinical Trials Overview
Protocol Chart
Never Say Lost
Treatment Trials Information
Protocol B-51
Protocol B-52
Protocol B-53/S1207
Protocol B-55/BIG 6-13
Prevention Trials Information
Protocol P-1 - BCPT
Protocol P-2 - STAR
---

To report problems, ask
questions or make comments,
please send e-mail to:
Webmaster@nsabp.pitt.edu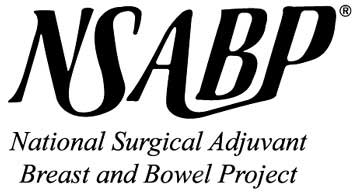 Over 50 Years of Clinical Trial History
---
The National Surgical Adjuvant Breast and Bowel Project (NSABP) is a clinical trials cooperative group supported since its inception by the National Cancer Institute (NCI). We have a more than 50-year history of designing and conducting clinical trials that have changed the way breast cancer is treated, and, more recently, prevented. It was the NSABP's breast cancer studies that led to the establishment of lumpectomy plus radiation over radical mastectomy as the standard surgical treatment for breast cancer. We were also the first to demonstrate that adjuvant therapy could alter the natural history of breast cancer, increasing survival rates, and the first to demonstrate on a large scale the preventive effects of the drug tamoxifen in breast cancer.
Since its beginning the NSABP has enrolled more than 110,000 women and men in clinical trials in breast and colorectal cancer. We are headquartered in Pittsburgh, Pennsylvania and have research sites at nearly 1000 major medical centers, university hospitals, large oncology practice groups, and health maintenance organizations in the United States, Canada, Puerto Rico, Australia, and Ireland. At those sites and their satellites, more than 5000 physicians, nurses, and other medical professionals conduct NSABP treatment and prevention trials. Their presence at local hospitals and medical facilities means that state-of-the-art clinical trials can be provided to patients near their homes.
The NSABP was one of the first organizations to undertake large-scale studies in the prevention of breast cancer, and our Breast Cancer Prevention Trial (BCPT), which included more than 13,000 women at increased risk for breast cancer, demonstrated the value of the drug tamoxifen in reducing the incidence of the disease in this population. The second prevention trial, the Study of Tamoxifen and Raloxifene (STAR) entered more than 19,000 women to compare the effects of these two drugs in reducing the incidence of breast cancer.
---

This site and its contents are provided as a courtesy of the National Surgical Adjuvant Breast and Bowel Project (NSABP). The content of this site is intended for educational and informational purposes only, and should NOT be relied upon for any particular diagnosis, treatment or case. In no way should this information be used as a substitute for medical advice; the NSABP strongly recommends discussing your situation with a qualified medical professional. The NSABP itself does not provide treatment advice to patients or their families on individual cases. For further assistance, contact the National Cancer Institute at 1-800-4-CANCER or your personal physician. This web site contains links to other web sites that might be of interest. The NSABP does not, however, endorse any such web sites, and disclaims any representation or warranty concerning information that may be found through such links.

THE NSABP EXPRESSLY DISCLAIMS ANY AND ALL REPRESENTATIONS AND WARRANTIES CONCERNING THE ACCURACY OR COMPLETENESS OF INFORMATION AVAILABLE ON THIS WEB SITE. YOU ASSUME ALL RISKS ASSOCIATED WITH ANY AND ALL USE OF SUCH INFORMATION. THE NSABP SHALL HAVE NO LIABILITY WHATSOEVER FOR ANY CLAIMS CAUSES OF ACTION, OR DAMAGES, DIRECT, INDIRECT, SPECIAL, INCIDENTAL, OR CONSEQUENTIAL, RELATING TO THIS WEB SITE OR THE INFORMATION PRESENTED THEREIN. YOUR USE OF THIS WEB SITE CONSTITUTES ACCEPTANCE OF THESE TERMS.