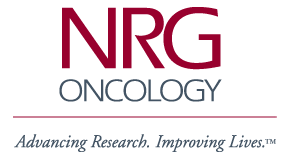 ---

NSABP Members' Area
Password Protected - Access
Limited to NSABP Participating
Institutions Only

NSABP Foundation, Inc.


---
General NSABP Information
Financial Conflicts of
Interest Policy
Coalition Comment:
Reconfiguration
IOM Report Group Comment
Contact the NSABP
Pathology Section
Future Meetings
NSABP Newsletters
Media Info on STAR
Employment

Clinical Trials Information
Clinical Trials Overview
Protocol Chart
Never Say Lost
Treatment Trials Information
Protocol B-51
Protocol B-52
Protocol B-53/S1207
Protocol B-55/BIG 6-13
Prevention Trials Information
Protocol P-1 - BCPT
Protocol P-2 - STAR
Scientific Publications
Related Web Sites
---
Medical Search Engines
---

To report problems, ask
questions or make comments,
please send e-mail to:
Webmaster@nsabp.pitt.edu


NSABP Scientific Publications
---

As of April 7, 2008, the NSABP's Division of Scientific Publications (DSP) must be notified of all manuscripts and abstracts that result from any NSABP treatment, prevention, or endorsed trial, or from correlative study data.

To comply with new federal guidelines that affect NSABP grant funding (http://publicaccess.nih.gov/) the DSP is required to oversee, track, and report all aspects of NSABP-based publications, including when a manuscript/abstract is planned, in progress, submitted, accepted, in press, and published (online [E-pub] and/or in print).

In addition, a final draft of the paper as accepted by the journal and the final published (online [E-pub] and/or print) version must also be sent to the DSP in an electronic format (PDF). If you are working on any NSABP-based manuscripts /abstracts that are not already known to the DSP, please contact Barbara Good, PhD, DSP director, at the NSABP Operations Center at 412-330-4639 or barbara.good@nsabp.org.


---

What's New From the NSABP

B-32 Abstract Named "Best of ASCO"

New Publications (02/26/2014)

Upcoming Presentations/Abstracts (11/19/2013)

Note: If an abstract you are interested in has appeared on this site and is now removed, you may obtain a copy by contacting Christine Rudock in the Division of Scientific Publications: christine.rudock@nsabp.org.


---

Annotated Bibliography Of NSABP Scientific Publications

C-07
Validation of the 12-Gene Colon Cancer Recurrence Score in NSABP C-07 as a Predictor of Recurrence in Patients with Stage II and III Colon Cancer Treated with Fluorouracil and Leucovorin (FU/LV) and FU/LV plus Oxaliplatin.
Yothers G, O'Connell MJ, Lee M, Lopatin M, Clark-Langone KM, Millward C, Paik S, Sharif S, Shak S, Wolmark N.
J Clin Oncol. 2013 Dec 20;31(36):4512-19. Epub 2013 Nov 12.
PubMed ID: 24220557.

B-31
Predicting Degree of Benefit from Adjuvant Trastuzumab in NSABP Trial B-31.
Pogue-Geile KL, Kim C, Jeong J-H, Tanaka N, Bandos H, Gavin PG, Fumagalli D, Goldstein LC, Sneige N, Burandt E, Taniyama Y, Bohn OL, Lee A, Kim S-I, Reilly ML, Remillard MY, Blackmon NL, Kim SR, Horne ZD, Rastogi P, Fehrenbacher L, Romond EH, Swain SM, Mamounas EP, Wickerham DL, Geyer CE Jr, Costantino JP, Wolmark N, Paik S.
J Natl Cancer Inst. 2013 Dec 4;105(23):1782-88. Epub 2013 Nov 21.
PubMed ID: 24262440.

FB-8
Safety and Efficacy of Neratinib in Combination with Weekly Paclitaxel and Trastuzumab in Women with Metastatic HER2 Positive Breast Cancer: An NSABP Foundation Research Program Phase I Study.
Jankowitz RC, Abraham J, Tan AR, Limentani SA, Tierno MB, Adamson LM, Buyse M, Wolmark N, Jacobs SA.
Cancer Chemother Pharmacol. 2013 Dec;72(6):1205-12. Epub 2013 Sep 29.
PubMed ID: 24077916.

B-43
Preliminary Results of Centralized HER2 Testing In Ductal Carcinoma In Situ (DCIS): NSABP B-43.
Siziopikou KP, Anderson SJ, Cobleigh MA, Julian TB, Arthur DW, Zheng P, Mamounas EP, Pajon ER, Behrens RJ, Eakle JF, Leasure NC, Atkins JN, Polikoff JA, Seay TE, McCaskill-Stevens WJ, Rabinovitch R, Costantino JP, Wolmark N.
Breast Cancer Res Treat. 2013 Nov;142(2):415-21. Epub 2013 Nov 8.
PubMed ID: 24202240.

B-41
Lapatinib as a Component of Neoadjuvant Therapy for HER2-Positive Operable Breast Cancer (NSABP Protocol B-41): An Open-Label, Randomised Phase 3 Trial.
Robidoux A, Tang G, Rastogi P, Geyer CE Jr, Azar CA, Atkins JN, Fehrenbacher L, Bear HD, Baez-Diaz L, Sarwar S, Margolese RG, Farrar WB, Brufsky AM, Shibata HR, Bandos H, Paik S, Costantino JP, Swain SM, Mamounas EP, Wolmark N.
Lancet Oncol. 2013 Nov;14(12):1183-92. Epub 2013 Oct 4.
PubMed ID: 24095300.

COMMENTARY
Ductal Carcinoma In Situ: A Rose by Any Other Name.
Wickerham DL, Julian TB.
J Natl Cancer Inst. 2013 Oct 16;105(20):1521-22. Epub 2013 Sep 25.
PubMed ID: 24068770.

ACOSOG Z1071 (Endorsed)
Sentinel Lymph Node Surgery after Neoadjuvant Chemotherapy in Patients with Node-Positive Breast Cancer: The ACOSOG Z1071 (Alliance) Clinical Trial.
Boughey JC, Suman VJ, Mittendorf EA, Ahrendt GM, Wilke LG, Taback B, Leitch AM, Kuerer HM, Bowling M, Flippo-Morton TS, Byrd DR, Ollila DW, Julian TB, McLaughlin SA, McCall L, Symmans WF, Le-Petross HT, Haffty BG, Buchholz TA, Nelson H, Hunt KK; Alliance for Clinical Trials in Oncology
JAMA. 2013 Oct 9; 310(14):1455-61.
PubMed ID: 24101169.

C-01, C-02, C-03, C-04, C-05, C-06, C-07
Comparison of Outcomes after Fluorouracil-Based Adjuvant Therapy for Stages II and III Colon Cancer Between 1978 to 1995 and 1996 to 2007: Evidence of Stage Migration From the ACCENT Database.
Shi Q, Andre T, Grothey A, Yothers G, Hamilton SR, Bot BM, Haller DG, Van Cutsem E, Twelves C, Benedetti JK, O'Connell MJ, Sargent DJ.
J Clin Oncol. 2013 Oct 10; 31(29):3656-63. Epub 2013 Aug 26.
PubMed ID: 23980089.

B-38
Definitive Results of a Phase III Adjuvant Trial Comparing Three Chemotherapy Regimens in Women with Operable, Node-Positive Breast Cancer: The NSABP B-38 Trial.
Swain SM, Tang G, Geyer CE Jr, Rastogi P, Atkins JN, Donnellan PP, Fehrenbacher L, Azar CA, Robidoux A, Polikoff JA, Brufsky AM, Biggs DD, Levine EA, Zapas JL, Provencher L, Northfelt DW, Paik S, Costantino JP, Mamounas EP, Wolmark N.
J Clin Oncol. 2013 Sep 10; 31(26):3197-3204. Epub 2013 Aug 12.
PubMed ID: 23940225.

C-01, C-02, C-03, C-04, C-05, C-06, C-07
The Predictive and Prognostic Value of Sex in Early-Stage Colon Cancer: A Pooled Analysis of 33,345 Patients from the ACCENT Database.
Cheung WY, Shi Q, O'Connell M, Cassidy J, Blanke CD, Kerr DJ, Meyers J, Van Cutsem E, Alberts SR, Yothers G, Sargent DJ; ACCENT Collaborative Group.
Clin Colorectal Cancer. 2013 Sep; 12(3):179-87. Epub 2013 Jun 27.
PubMed ID: 23810482.

P-2 (Co-STAR)
Positive and Negative Affect, Depression, and Cognitive Processes in the Cognition in the Study of Tamoxifen and Raloxifene (Co-STAR) Trial.
Danhauer SC, Legault C, Bandos H, Kidwell K, Costantino J, Vaughan L, Avis NE, Rapp S, Coker LH, Naughton M, Naylor C, Terracciano A, Shumaker S.
Neuropsychol Dev Cogn B Aging Neuropsychol Cogn. 2013 Sep; 20(5):532-52. Epub 2012 Dec 14.
PubMed ID: 23237718.

C-01, C-02, C-03, C-04, C-05, C-06, C-07
Impact of Age on the Efficacy of Newer Adjuvant Therapies in Patients with Stage II/III Colon Cancer: Findings from the ACCENT Database.
McCleary NJ, Meyerhardt JA, Green E, Yothers G, de Gramont A, Van Cutsem E, O'Connell M, Twelves CJ, Saltz LB, Haller DG, Sargent DJ.
J Clin Oncol. 2013 Jul 10; 31(20):2600-6. Epub 2013 Jun 3.
PubMed ID: 23733765.

C-08
Defective Mismatch Repair and Benefit from Bevacizumab for Colon Cancer: Findings from NSABP C-08.
Pogue-Geile K, Yothers G, Taniyama Y, Tanaka N, Gavin P, Colangelo L, Blackmon N, Lipchik C, Kim SR, Sharif S, Allegra C, Petrelli N, O'Connell MJ, Wolmark N, Paik S.
J Natl Cancer Inst. 2013 Jul 3; 105(13):989-92.
PubMed ID: 23821759.

Review
Implementation of Timeline Reforms Speeds Initiation of National Cancer Institute-Sponsored Trials.
Abrams JS, Mooney MM, Zwiebel JA, Korn EL, Friedman SH, Finnigan SR, Schettino PR, Denicoff AM, Kruhm MG, Montello M, Misra RR, Ansher SS, DiPiazza KJ, Souhan EM, Wickerham DL, Giantonio BJ, O'Donnell RT, Sullivan DM, Soto NI, Fleming GF, Prindiville SA, Petryshyn RA, Hautala JA, Grad O, Zuckerman BL, Meyer RM, Yao JC, Baker LA, Buckner JC, Hortobagyi GN, Doroshow JH.
J Natl Cancer Inst. 2013 Jul 3; 105(13):954-9. Epub 2013 Jun 17.
PubMed ID: 23776198.

P-1, P-2
Selective Estrogen Receptor Modulators and Pharmacogenomic Variation in ZNF423 Regulation of BRCA1 Expression: Individualized Breast Cancer Prevention.
Ingle JN, Liu M, Wickerham DL, Schaid DJ, Wang L, Mushiroda T, Kubo M, Costantino JP, Vogel VG, Paik S, Goetz MP, Ames MM, Jenkins GD, Batzler A, Carlson EE, Flockhart DA, Wolmark N, Nakamura Y, Weinshilboum RM.
Cancer Discov. 2013 Jul; 3(7):812-25. Epub 2013 Jun 13.
PubMed ID: 23764426.

P-1, P-2
Selective Oestrogen Receptor Modulators in Prevention of Breast Cancer: An Updated Meta-analysis of Individual Participant Data.
Cuzick J, Sestak I, Bonanni B, Costantino JP, Cummings S, DeCensi A, Dowsett M, Forbes JF, Ford L, LaCroix AZ, Mershon J, Mitlak BH, Powles T, Veronesi U, Vogel V, Wickerham DL; SERM Chemoprevention of Breast Cancer Overview Group.
Lancet. 2013 May 25; 381(9880):1827-34. Epub 2013 Apr 30.
PubMed ID: 23639488.

B-18, B-27, B-51
Drug Development: Neoadjuvant Opportunities in Breast Cancer.
Rastogi P, Geyer CE, Mamounas EP, Demichele A.
Am Soc Clin Oncol Educ Book. 2013 May; 33:73-79.
PubMed ID: 23714461.

C-01, C-02, C-03, C-04, C-05, C-06, C-07
Body Mass Index at Diagnosis and Survival Among Colon Cancer Patients Enrolled in Clinical Trials of Adjuvant Chemotherapy.
Sinicrope FA, Foster NR, Yothers G, Benson A, Seitz JF, Labianca R, Goldberg RM, Degramont A, O'Connell MJ, Sargent DJ; Adjuvant Colon Cancer Endpoints (ACCENT) Group.
Cancer. 2013 Apr 15; 119(8):1528-36. Epub 2013 Jan 10.
PubMed ID: 23310947.

P-2
National Surgical Adjuvant Breast and Bowel Project Study of Tamoxifen and Raloxifene Trial: Advancing the Science of Recruitment and Breast Cancer Risk Assessment in Minority Communities.
McCaskill-Stevens W, Wilson JW, Cook ED, Edwards CL, Gibson RV, McElwain DL, Figueroa-Moseley CD, Paskett ED, Roberson NL, Wickerham DL, Wolmark N.
Clin Trials. 2013 Apr; 10(2):280-91. Epub 2013 Jan 18.
PubMed ID: 23335675.

C-01, C-02, C-03, C-04, C-05, C-06, C-07
Innovative Estimation of Survival Using Log-Normal Survival Modelling on ACCENT Database.
Chapman JW, O'Callaghan CJ, Hu N, Ding K, Yothers GA, Catalano PJ, Shi Q, Gray RG, O'Connell MJ, Sargent DJ.
Br J Cancer. 2013 Mar 5; 108(4):784-90. Epub 2013 Feb 5.
PubMed ID: 23385733.

B-32
Relationship Between Arm Morbidity and Patient-Reported Outcomes Following Surgery in Women with Node-Negative NSABP Protocol B-32.
Kopec JA, Colangelo LH, Land SR, Julian TB, Brown AM, Anderson SJ, Krag DN, Ashikaga T, Costatino JP, Wolmark N, Ganz PA.
J Support Oncol. 2013 Mar; 11(1):22-30.
PubMed ID: 22951047.

ECOG 2100 (Endorsed)
Prognostic and Predictive Value of Tumor Vascular Endothelial Growth Factor Gene Amplification in Metastatic Breast Cancer Treated with Paclitaxel with and without Bevacizumab; Results from ECOG 2100 trial.
Schneider BP, Gray RJ, Radovich M, Shen F, Vance G, Li L, Jiang G, Miller KD, Gralow JR, Dickler MN, Cobleigh MA, Perez EA, Shenkier TN, Vang Nielsen K, Müller S, Thor A, Sledge GW Jr, Sparano JA, Davidson NE, Badve SS.
Clin Cancer Res. 2013 Mar 1;19(5):1281-9. Epub 2013 Jan 22.
PubMed ID: 23340303.

C-08
Bevacizumab in Stage II-III Colon Cancer: 5-year Update of the National Surgical Adjuvant Breast and Bowel Project C-08 Trial.
Allegra CJ, Yothers G, O'Connell MJ, Sharif S, Petrelli NJ, Lopa SH, Wolmark N.
J Clin Oncol. 2013 Jan 20; 31(3):359-64. Epub 2012 Dec 10.
PubMed ID: 23233715.

Editorial (B-32)
Does Predicting Positive Non-Sentinel Nodes Answer the Question of Axillary Dissection and Provide a Benefit?
Slomski C, Julian TB.
J Natl Cancer Inst. 2012 Dec 19; 104(24):1858-59. Epub 2012 Dec 7.
PubMed ID: 23221924.

C-07, C-08
Mutation Profiling and Microsatellite Instability in Stage II and III Colon Cancer: An Assessment of Their Prognostic and Oxaliplatin Predictive Value.
Gavin PG, Colangelo LH, Fumagalli D, Tanaka N, Remillard MY, Yothers G, Kim C, Taniyama Y, Kim SI, Choi HJ, Blackmon NL, Lipchik C, Petrelli NJ, O'Connell MJ, Wolmark N, Paik S, Pogue-Geile KL.
Clin Cancer Res. Dec 1; 18(23):6531-41. Epub 2012 Oct 8.
PubMed ID: 23045248.

C-07, LTS-01 (C-05, C-06, C-07, R-02, R-03)
Long-Term Neurotoxicity Effects of Oxaliplatin Added to Fluorouracil and Leucovorin as Adjuvant Therapy for Colon Cancer: Results from National Surgical Adjuvant Breast and Bowel Project Trials C-07 and LTS-01.
Kidwell KM, Yothers G, Ganz PA, Land SR, Ko CY, Cecchini RS, Kopec JA, Wolmark N.
Cancer. 2012 Nov 15; 118(22):5614-22. Epub 2012 May 8.
PubMed ID: 22569841.

B-18, B-27
Predictors of Locoregional Recurrence after Neoadjuvant Chemotherapy: Results from Combined Analysis of National Surgical Adjuvant Breast and Bowel Project B-18 and B-27.
Mamounas EP, Anderson SJ, Dignam JJ, Bear HD, Julian TB, Geyer CE Jr, Taghian A, Wickerham DL, Wolmark N.
J Clin Oncol. 2012 Nov 10; 30(32):3960-66. Epub 2012 Oct 1.
PubMed ID: 23032615.

B-31
Seven-Year Follow-Up Assessment of Cardiac Function in NSABP B-31, a Randomized Trial Comparing Doxorubicin and Cyclophosphamide Followed By Paclitaxel (ACP) with ACP Plus Trastuzumab as Adjuvant Therapy for Patients with Node-Positive, Human Epidermal Growth Factor Receptor 2-Positive Breast Cancer.
Romond EH, Jeong JH, Rastogi P, Swain SM, Geyer CE Jr, Ewer MS, Rathi V, Fehrenbacher L, Brufsky A, Azar CA, Flynn PJ, Zapas JL, Polikoff J, Gross HM, Biggs DD, Atkins JN, Tan-Chiu E, Zheng P, Yothers G, Mamounas EP, Wolmark N.
J Clin Oncol. 2012 Nov 1; 30(31):3792-99. Epub 2012 Sep 17.
PubMed ID: 22987084.

P-2
Baseline Mammographic Breast Density and the Risk of Invasive Breast Cancer in Postmenopausal Women Participating in the NSABP Study of Tamoxifen and Raloxifene (STAR).
Cecchini RS, Costantino JP, Cauley JA, Cronin WM, Wickerham DL, Bandos H, Weissfeld JL, Wolmark N.
Cancer Prev Res (Phila). 2012 Nov; 5(11):1321-29. Epub 2012 Oct 11.
PubMed ID: 23060039.

B-32
Should ACOSOG Z0011 Change Practice with Respect to Axillary Lymph Node Dissection for a Positive Sentinel Lymph Node Biopsy in Breast Cancer?
Giuliano AE, Morrow M, Duggal S, Julian TB
Clin Exp Metastasis. 2012 Oct; 29(7):687-92. Epub 2012 Aug 29.
PubMed ID: 22028204.

C-10
Primary mFOLFOX6 Plus Bevacizumab Without Resection of the Primary Tumor for Patients Presenting with Surgically Unresectable Metastatic Colon Cancer and an Intact Asymptomatic Colon Cancer: Definitive Analysis of NSABP Trial C-10.
McCahill LE, Yothers G, Sharif S, Petrelli NJ, Lai LL, Bechar N, Giguere JK, Dakhil SR, Fehrenbacher L, Lopa SH, Wagman LD, O'Connell MJ, Wolmark N.
J Clin Oncol. 2012 Sep 10; 30(26):3223-28. Epub 2012 Aug 6
PubMed ID: 22869888.

B-17, B-24, B-39
Debate on the Role of Local Radiation Therapy in Ductal Carcinoma in Situ: PRO.
Duggal S, Julian TB.
Breast Cancer Symposium Educational Summaries 2012 Sep;17-18.
PubMed ID: Not applicable.

C-01, C-02, C-03, C-04, C-05, C-06, C-07
Benefits and Adverse Events in Younger versus Older Patients Receiving Adjuvant Chemotherapy for Colon Cancer: Findings from the Adjuvant Colon Cancer Endpoints data set.
Hubbard J, Thomas DM, Yothers G, Green E, Blanke C, O'Connell MJ, Labianca R, Shi Q, Bleyer A, de Gramont A, Sargent D.
J Clin Oncol. 2012 Jul 1; 30(19):2334-39. Epub 2012 May 21.
PubMed ID: 22614981.

P-2
Breast Cancer Incidence in Postmenopausal Women with Osteoporosis or Low Bone Mass Using Arzoxifene.
Powles TJ, Diem SJ, Fabian CJ, Neven P, Wickerham DL, Cox DA, Muram D, Agnusdei D, Dowsett SA, Amewou-Atisso M, Cummings SR.
Breast Cancer Res Treat. 2012 Jul; 134(1):299-306. Epub 2012 Apr 8.
PubMed ID: 22484799.

B-34
Oral Clodronate for Adjuvant Treatment of Operable Breast Cancer (National Surgical Adjuvant Breast and Bowel Project Protocol B-34): A Multicentre, Placebo-Controlled, Randomised Trial.
Paterson AH, Anderson SJ, Lembersky BC, Fehrenbacher L, Falkson CI, King KM, Weir LM, Brufsky AM, Dakhil S, Lad T, Baez-Diaz L, Gralow JR, Robidoux A, Perez EA, Zheng P, Geyer CE Jr, Swain SM, Costantino JP, Mamounas EP, Wolmark N.
Lancet Oncol. 2012 Jul; 13(7):734-42. Epub 2012 Jun 14.
PubMed ID: 22704583.

P-1
25-Hydroxy Vitamin-D, Obesity, and Associated Variables as Predictors of Breast Cancer Risk and Tamoxifen Benefit in NSABP-P1.
Amir E, Cecchini RS, Ganz PA, Costantino JP, Beddows S, Hood N, Goodwin PJ.
Breast Cancer Res Treat. 2012 Jun; 133(3):1077-88. Epub 2012 Mar 14.
PubMed ID: 22415479.

P-1
Erratum to 25-Hydroxy Vitamin-D, Obesity, and Associated Variables as Predictors of Breast Cancer Risk and Tamoxifen Benefit in NSABP-P1.
Amir E, Cecchini RS, Ganz PA, Costantino JP, Beddows S, Hood N, Goodwin PJ.
Breast Cancer Res Treat. 2012 Oct; 135(3):923.
PubMed ID: 22895888.

B-24
Adjuvant Tamoxifen Reduces Subsequent Breast Cancer in Women with Estrogen Receptor-Positive Ductal Carcinoma In Situ: A Study Based on NSABP Protocol B-24.
Allred DC, Anderson SJ, Paik S, Wickerham DL, Nagtegaal ID, Swain SM, Mamounas EP, Julian TB, Geyer CE Jr, Costantino JP, Land SR, Wolmark N.
J Clin Oncol. 2012 Apr 20; 30(12):1268-73. Epub 2012 Mar 5.
PubMed ID: 22393101.

B-20
Comparisons Between Different Polychemotherapy Regimens for Early Breast Cancer: Meta-Analyses of Long-Term Outcome Among 100,000 Women in 123 Randomised Trials.
Early Breast Cancer Trialists' Collaborative Group (EBCTCG), Peto R, Davies C, Godwin J, Gray R, Pan HC, Clarke M, Cutter D, Darby S, McGale P, Taylor C, Wang YC, Bergh J, Di Leo A, Albain K, Swain S, Piccart M, Pritchard K.
Lancet. 2012 Feb 4; 379(9814):432-44. Epub 2011 Dec 5.
PubMed ID: 22152853.

C-02, C-03, C-04, C-07
Association of Obesity with DNA Mismatch Repair Status and Clinical Outcome in Patients with Stage II or III Colon Carcinoma Participating in NCCTG and NSABP Adjuvant Chemotherapy Trials.
Sinicrope FA, Foster NR, Yoon HH, Smyrk TC, Kim GP, Allegra CJ, Yothers G, Nikcevich DA, Sargent DJ.
J Clin Oncol. 2012 Feb 1; 30(4):406-12. Epub 2011 Dec 27
PubMed ID: 222037561.

COMMENTARY
Axillary Dissection versus No Axillary Dissection in Women with Invasive Breast Cancer and Sentinel Node Metastasis.
Latosinsky S, Berrang TS, Cutter CS, George R, Olivotto I, Julian TB, Hayashi A, Baliski C, Croshaw RL, Erb KM, Chen J, CAGS/ACS Evidence Based Reviews in Surgery Group.
Can J Surg. 2012 Feb; 55(1):66-69.
PubMed ID: 22269305.

B-40
Bevacizumab Added to Neoadjuvant Chemotherapy for Breast Cancer.
Bear HD, Tang G, Rastogi P, Geyer CE Jr, Robidoux A, Atkins JN, Baez-Diaz L, Brufsky AM, Mehta RS, Fehrenbacher L, Young JA, Senecal FM, Gaur R, Margolese RG, Adams PT, Gross HM, Costantino JP, Swain SM, Mamounas EP, Wolmark N.
N Engl J Med. 2012 Jan 26; 366(4):310-20.
PubMed ID: 22276821.

P-1, P-2
Using the Gene Ontology to Scan Multilevel Gene Sets for Associations in Genome Wide Association Studies.
Schaid DJ, Sinnwell JP, Jenkins GD, McDonnell SK, Ingle JN, Kubo M, Goss PE, Costantino JP, Wickerham DL, Weinshilboum RM.
Genet Epidemiol. 2012 Jan; 36(1):3-16. Epub 2011 Dec 7.
PubMed ID: 22161999.

B-32
Commentary on Comparable Survival Between pN0 Breast Cancer Patients Undergoing Sentinel Node Biopsy and Extensive Axillary Dissection: A Report from the Korean Breast Cancer Society: Moon H-G, Han W, Noh D-Y (Gyeongsang Natl Univ Hosp, Jinju, Korea; Seoul Natl Univ College of Medicine, Seoul, Korea) J Clin Oncol 28:1692-1699, 2010.
Duggal S, Erb K, Julian TB.
Breast Diseases: A Year Book Quarterly 2011; 22(4):394-5. (Jan-Mar 2012) Not accessible without subscription
PubMed ID: Not available.

REVIEW
Achieving Sufficient Accrual to Address the Primary Endpoint in Phase III Clinical Trials from US Cooperative Oncology Groups.
Schroen AT, Petroni GR, Wang H, Thielen MJ, Gray R, Benedetti J, Wang X, Sargent DJ, Wickerham DL, Cronin WM, Djulbegovic B, Slingluff CL.
Clin Cancer Res. 2012 Jan 1;18(1):256-262. Epub 2011 Oct 5.
PubMed ID: 21976533.

P-2
Gynecologic conditions in participants in the NSABP Study of Tamoxifen and Raloxifene (STAR).
Runowicz CD, Costantino JP, Wickerham DL, Cecchini RS, Cronin WM, Ford LG, Vogel VG, Wolmark N.
Am J Obstet Gynecol. 2011 Dec;205(6):535.e1-5. Epub 2011 Jun 24.
PubMed ID: 21872200.

B-14, B-20
Risk of Recurrence and Chemotherapy Benefit for Patients with Node-Negative, Estrogen Receptor-Positive Breast Cancer: Recurrence Score Alone and Integrated with Pathologic and Clinical Factors.
Tang G, Cuzick J, Costantino JP, Dowsett M, Forbes JF, Crager M, Mamounas EP, Shak S, Wolmark N.
J Clin Oncol. 2011 Nov 20;29(33):4365-72. Epub 2011 Oct 17.
PubMed ID: 22010013.

REVIEW
Assessment of Ki67 in Breast Cancer: Recommendations from the International Ki67 in Breast Cancer Working Group.
Dowsett M, Nielsen TO, A'hern R, Bartlett J, Coombes RC, Cuzick J, Ellis M, Henry NL, Hugh JC, Lively T, McShane L, Paik S, Penault-Llorca F, Prudkin L, Regan M, Salter J, Sotiriou C, Smith IE, Viale G, Zujewski JA, Hayes DF.
J Natl Cancer Inst. 2011 Nov 16;103(22):1656-64. Epub 2011 Sep 29.
PubMed ID: 21960707.

REVIEW
Effect of Radiotherapy after Breast-Conserving Surgery on 10-Year Recurrence and 15-Year Breast Cancer Death: Meta-Analysis of Individual Patient Data for 10,801 Women in 17 Randomised Trials.
Early Breast Cancer Trialists' Collaborative Group (EBCTCG), Darby S, McGale P, Correa C, Taylor C, Arriagada R, Clarke M, Cutter D, Davies C, Ewertz M, Godwin J, Gray R, Pierce L, Whelan T, Wang Y, Peto R.
Lancet. 2011 Nov 12;378(9804):1707-16. Epub 2011 Oct 19.
PubMed ID: 22019144.

B-14, P-1
Estrogen Receptor (ESR1) mRNA Expression and Benefit from Tamoxifen in the Treatment and Prevention of Estrogen Receptor-Positive Breast Cancer.
Kim C, Tang G, Pogue-Geile KL, Costantino JP, Baehner FL, Baker J, Cronin MT, Watson D, Shak S, Bohn OL, Fumagalli D, Taniyama Y, Lee A, Reilly ML, Vogel VG, McCaskill-Stevens W, Ford LG, Geyer CE Jr, Wickerham DL, Wolmark N, Paik S.
J Clin Oncol. 2011 Nov 1;29(31):4160-7. Epub 2011 Sep 26.
PubMed ID: 21947828.

P-1, P-2
Evaluation of CYP2D6 and Efficacy of Tamoxifen and Raloxifene in Women Treated for Breast Cancer Chemoprevention: Results from the NSABP P1 and P2 Clinical Trials.
Goetz MP, Schaid DJ, Wickerham DL, Safgren S, Mushiroda T, Kubo M, Batzler A, Costantino JP, Vogel VG, Paik S, Carlson EE, Flockhart DA, Wolmark N, Nakamura Y, Weinshilboum RM, Ingle JN, Ames MM.
Clin Cancer Res. 2011 Nov 1;17(21):6944-51. Epub 2011 Aug 31.
PubMed ID: 21880792.

B-39
Avoiding Mastectomy: Accelerated Partial Breast Irradiation for Breast Cancer Patients with Pacemakers or Defibrillators.
Croshaw R, Kim Y, Lappinen E, Julian T, Trombetta M.
Ann Surg Oncol. 2011 Nov;18(12):3500-5. Epub 2011 May 24.
PubMed ID: 21607774.

B-22, B-25
Multiple imputation methods for inference on cumulative incidence with missing cause of failure.
Lee M, Cronin KA, Gail MH, Dignam JJ, Feuer EJ.
Biom J. 2011 Nov;53(6):974-93. doi: 10.1002/bimj.201000175. Epub 2011 Oct 26.
PubMed ID: 22028204.

REVIEW
Challenges to Accrual Predictions to Phase III Cancer Clinical Trials: A Survey of Study Chairs and Lead Statisticians of 248 NCI-Sponsored Trials.
Schroen AT, Petroni GR, Wang H, Thielen MJ, Sargent D, Benedetti JK, Cronin WM, Wickerham DL, Wang XF, Gray R, Cohn WF, Slingluff CL Jr, Djulbegovic B.
Clin Trials. 2011;8(5):591-600. Epub 2011 Aug 30.
PubMed ID: 21878447.

C-01, C-02, C-03, C-04, C-05, C-06, C-07
Outcomes Among Black Patients with Stage II and III Colon Cancer Receiving Chemotherapy: An Analysis of ACCENT Adjuvant Trials.
Yothers G, Sargent DJ, Wolmark N, Goldberg RM, O'Connell MJ, Benedetti JK, Saltz LB, Dignam JJ, Blackstock AW; on behalf of the ACCENT Collaborative Group.
J Natl Cancer Inst. 2011 Oct 19;103(20):1498-1506. Epub 2011 Oct 12.
PubMed ID: 21997132.

B-43
Commentary on Biologic and immunologic effects of preoperative trastuzumab for ductal carcinoma in situ of the breast (Kuerer HM, Buzdar AU, Mittendorf EA, et al., Cancer 2011; 117:39-47.
Julian TB, Cobleigh, MA, Siziopikou KP.
Breast Diseases: A Year Book Quarterly 2011; 22(3):282-3. Not accessible without subscription
PubMed ID: Not available.

C-07
Oxaliplatin As Adjuvant Therapy for Colon Cancer: Updated Results of NSABP C-07 Trial, Including Survival and Subset Analyses.
Yothers G, O'Connell MJ, Allegra CJ, Kuebler JP, Colangelo LH, Petrelli NJ, Wolmark N.
J Clin Oncol. 2011 Oct 1;29(28):3768-74. Epub 2011 Aug 22.
PubMed ID: 21859995.

B-40, B-41
Accuracy of Clinical Examination, Digital Mammogram, Ultrasound, and MRI in Determining Postneoadjuvant Pathologic Tumor Response in Operable Breast Cancer Patients.
Croshaw R, Shapiro-Wright H, Svensson E, Erb K, Julian T.
Ann Surg Oncol. 2011 Oct;18(11):3160-3. Epub 2011 Sep 27.
PubMed ID: 21947594.

COMMENTARY
Role of Science in the Treatment of Breast Cancer When Tumor Multicentricity is Present.
Fisher B.
J Natl Cancer Inst. 2011 Sep 7;103(17):1292-98. Epub 2011 Jul 15.
PubMed ID: 21765010.

B-31/NCCTG N9831
Four-Year Follow-up of Trastuzumab plus Adjuvant Chemotherapy for Operable Human Epidermal Growth Factor Receptor 2-Positive Breast Cancer: Joint Analysis of Data from NCCTG N9831 and NSABP B-31.
Perez EA, Romond EH, Suman VJ, Jeong JH, Davidson NE, Geyer CE Jr, Martino S, Mamounas EP, Kaufman PA, Wolmark N.
J Clin Oncol. 2011 Sep 1;29(25):3366-73. Epub 2011 Jul 18.
PubMed ID: 21768458.

P-1
Cigarette Smoking, Obesity, Physical Activity, and Alcohol Use As Predictors of Chemoprevention Adherence in the National Surgical Adjuvant Breast and Bowel Project P-1 Breast Cancer Prevention Trial.
Land SR, Cronin WM, Wickerham DL, Costantino JP, Christian NJ, Klein WMP, Ganz PA.
Cancer Prev Res (Phila). 2011 Sep;4(9):1393-400. Epub 2011 Aug 23.
PubMed ID: 21862698.

B-09, B-14, B-21, B-23, P-1
Relevance of Breast Cancer Hormone Receptors and Other Factors to the Efficacy of Adjuvant Tamoxifen: Patient-Level Meta-Analysis of Randomised Trials.
Early Breast Cancer Trialists' Collaborative Group EBCTCG.
Lancet. 2011 Aug 27;378(9793):771-84. Epub 2011 Jul 28.
PubMed ID: 21802721.

FB-4
Concurrent Bevacizumab with a Sequential Regimen of Doxorubicin and Cyclophosphamide Followed by Docetaxel and Capecitabine as Neoadjuvant Therapy for HER2(-) Locally Advanced Breast Cancer: A Phase II Trial of the NSABP Foundation Research Group.
Rastogi P, Buyse ME, Swain SM, Jacobs SA, Robidoux A, Liepman MK, Pajon ER, Dy PA, Posada JG Jr, Melnik MK, Piette F, Geyer CE Jr, Mamounas EP, Wolmark N.
Clin Breast Cancer 2011 Aug;11(4):228-34. Epub 2011 May 4.
PubMed ID: 21684812.

COMMENTARY MAP-3
An Aromatase Inhibitor for Breast Cancer Prevention: A Promising Option with Barriers to Resolve.
Wickerham DL.
Community Oncology Jul 2011; 8(7):304-305.

P-2
Benefit/Risk Assessment for Breast Cancer Chemoprevention with Raloxifene or Tamoxifen for Women Age 50 Years or Older.
Freedman AN, Yu B, Gail MH, Costantino JP, Graubard BI, Vogel VG, Anderson GL, McCaskill-Stevens W.
J Clin Oncol. 2011 Jun 10;29(17):2327-33. Epub 2011 May 2.
PubMed ID: 21537036.

C-01, C-02, C-03, C-04
DNA Mismatch Repair Status and Colon Cancer Recurrence and Survival in Clinical Trials of 5-Fluorouracil-Based Adjuvant Therapy.
Sinicrope FA, Foster NR, Thibodeau SN, Marsoni S, Monges G, Labianca R, Yothers G, Allegra C, Moore MJ, Gallinger S, Sargent DJ.
J Natl Cancer Inst. 2011 Jun 8;103(11):863-75. Epub 2011 May 19.
PubMed ID: 21597022.

P-2
Estimated Risk of Invasive Breast Cancer in Postmenopausal Women With and Without Family History of the Disease.
Sontag A, Wickerham DL, Ni X, Mitchell BD, Helt C, Muram D.
Menopause. 2011 May;18(5):515-20.
PubMed ID: 21178791.

C-06, C-07
Two or Three Year Disease-Free Survival (DFS) as a Primary End-Point in Stage III Adjuvant Colon Cancer Trials with Fluoropyrimidines With or Without Oxaliplatin or Irinotecan: Data from 12,676 Patients from MOSAIC, X-ACT, PETACC-3, C-06, C-07 and C89803.
Sargent D, Shi Q, Yothers G, Van Cutsem E, Cassidy J, Saltz L, Wolmark N, Bot B, Grothey A, Buyse M, de Gramont A; for the Adjuvant Colon Cancer End-points (ACCENT) Group.
Eur J Cancer. 2011 May;47(7):990-996. Epub 2011 Jan 21.
PubMed ID: 21257306.

B-14, B-20
Comparison of the Prognostic and Predictive Utilities of the 21-Gene Recurrence Score Assay and Adjuvant! for Women with Node-Negative, ER-Positive Breast Cancer: Results from NSABP B-14 and NSABP B-20.
Tang G, Shak S, Paik S, Anderson SJ, Costantino JP, Geyer CE Jr, Mamounas EP, Wickerham DL, Wolmark N.
Breast Cancer Res Treat. 2011 May;127(1):133-42. Epub 2011 Jan 11.
PubMed ID: 21221771.

B-30
Menstrual History and Quality-of-Life Outcomes in Women With Node-Positive Breast Cancer Treated With Adjuvant Therapy on the NSABP B-30 Trial.
Ganz PA, Land SR, Geyer CE Jr, Cecchini RS, Costantino JP, Pajon ER, Fehrenbacher L, Atkins JN, Polikoff JA, Vogel VG, Erban JK, Livingston RB, Perez EA, Mamounas EP, Wolmark N, Swain SM.
J Clin Oncol. 2011 Mar 20;29(9):1110-6. Epub 2011 Feb 7.
PubMed ID: 21300930.

B-17, B-24
Long-Term Outcomes of Invasive Ipsilateral Breast Tumor Recurrences After Lumpectomy in NSABP B-17 and B-24 Randomized Clinical Trials for DCIS.
Wapnir IL, Dignam JJ, Fisher B, Mamounas EP, Anderson SJ, Julian TB, Land SR, Margolese RG, Swain SM, Costantino JP, Wolmark N.
J Natl Cancer Inst. 2011 Mar 16;103(6):478-88. Epub 2011 Mar 11.
PubMed ID: 21398619.

B-32
The Need for Axillary Dissection in Patients with Positive Axillary Sentinel Lymph Nodes.
Croshaw RL, Erb KM, Shapiro-Wright HM, Julian TB.
Curr Oncol Rep. 2011 Feb;13(1):5-10.
PubMed ID: 20957459.

B-32
Effect of Occult Metastases on Survival in Node-Negative Breast Cancer.
Weaver DL, Ashikaga T, Krag DN, Skelly JM, Anderson SJ, Harlow SP, Julian TB, Mamounas EP, Wolmark N.
N Engl J Med. 2011 Feb 3;364(5):412-21. Epub 2011 Jan 19.
PubMed ID: 21247310.

B-04
Empirical Likelihood Ratio Test for Median and Mean Residual Lifetime.
Zhou M, Jeong JH.
Stat Med. 2011 Jan 30;30(2):152-9. Epub 2010 Nov 5.
PubMed ID: 21204121.

C-08
Phase III Trial Assessing Bevacizumab in Stages II and III Carcinoma of the Colon: Results of NSABP Protocol C-08.
Allegra CJ, Yothers G, O'Connell MJ, Sharif S, Petrelli NJ, Colangelo LH, Atkins JN, Seay TE, Fehrenbacher L, Goldberg RM, O'Reilly S, Chu L, Azar CA, Lopa S, Wolmark N.
J Clin Oncol. 2011 Jan 1;29(1):11-6. Epub 2010 Oct 12
PubMed ID: 20940184.

LTS-01 (C-05, C-06, C-07, R-02, R-03)
Routine Preventive Care and Cancer Surveillance in Long-Term Survivors of Colorectal Cancer: Results from National Surgical Adjuvant Breast and Bowel Project Protocol LTS-01.
Kunitake H, Zheng P, Yothers G, Land SR, Fehrenbacher L, Giguere JK, Wickerham L, Ganz PA, Ko CY.
J Clin Oncol. 2010 Dec 20;28(36):5274-9. Epub 2010 Nov 15.
PubMed ID: 21079140.

P-1
Novel Pathway Analysis of Genomic Polymorphism-Cancer Risk Interaction in the Breast Cancer Prevention Trial.
Dunn BK, Greene MH, Kelley JM, Costantino JP, Clifford RJ, Hu Y, Tang G, Kazerouni N, Rosenberg PS, Meerzaman DM, Buetow KH.
Int J Mol Epidemiol Genet. 2010;1(4):332-349.
PubMed ID: 21152245.

B-30-LETTER TO EDITOR
Amenorrhea from Breast Cancer Therapy--Not a Matter of Dose.
Swain SM, Jeong JH, Wolmark N.
N Engl J Med. 2010 Dec 2;363(23):2268-70.
PubMed ID: 21121855.
comment on Swain et al. Longer therapy, iatrogenic amenorrhea, and survival in early breast cancer. N Engl J Med 2010 Jun 3;362(22): 2053-65.

MA-32
Evaluation of Metformin in Early Breast Cancer: a Modification of the Traditional Paradigm for Clinical Testing of Anti-Cancer Agents.
Goodwin PJ, Stambolic V, Lemieux J, Chen BE, Parulekar WR, Gelmon KA, Hershman DL, Hobday TJ, Ligibel JA, Mayer IA, Pritchard KI, Whelan TJ, Rastogi P, Shepherd LE.
Breast Cancer Res Treat. 2010 Oct 26. Epub ahead of print.
PubMed ID: 20976543.

B-24
The Impact of Systemic Therapy Following Ductal Carcinoma in Situ.
Eng-Wong J, Costantino JP, Swain SM.
J Natl Cancer Inst Monogr. 2010;2010(41):200-3.
PubMed ID: 20956830.

B-35, P-1
Quality-of-Life Issues in Patients with Ductal Carcinoma in Situ.
Ganz, PA.
J Natl Cancer Inst Monogr. 2010;2010(41):218-22.
PubMed ID: 20956834.

B-17, B24, B-35, B-43
Sentinel Lymph Node Biopsy and Management of the Axilla in Ductal Carcinoma in Situ.
Shapiro-Wright HM, Julian TB.
J Natl Cancer Inst Monogr. 2010;2010(41):145-49.
PubMed ID: 20956820.

P-1, P-2
Carcinoma in Situ Outcomes in National Surgical Adjuvant Breast and Bowel Project Breast Cancer Chemoprevention Trials.
Vogel VG, Costantino JP, Wickerham DL, McCaskill-Stevens W, Clarfeld RB, Grant MD, Wolmark N.
J Natl Cancer Inst Monogr. 2010;2010(41):181-86.
PubMed ID: 20956826.

COMMENTARY
Trastuzumab as Single Agent Therapy for HER2-Positive Metastatic Breast Cancer.
Rastogi P, Davidson NE.
Onkologie. 2010;33(8-9):420-21. Epub 2010 Jul 21.
PubMed ID: 20838056.

B-32
Sentinel-Lymph-Node Resection Compared with Conventional Axillary-Lymph-Node Dissection in Clinically Node-Negative Patients with Breast Cancer: Overall Survival FIndings from the NSABP B-32 Randomised Phase 3 Trial.
Krag DN, Anderson SJ, Julian TB, Brown AM, Harlow SP, Costantino JP, Ashikaga T, Weaver DL, Mamounas EP, Jalovec LM, Frazier TG, Noyes RD, Robidoux A, Scarth HM, Wolmark N.
Lancet Oncol. 2010 Oct;11(10):927-33. Epub 2010 Sep 20.
PubMed ID: 20863759.

B-32
Patient-Reported Outcomes in Sentinel-Node Negative Adjuvant Breast Cancer Patients Receiving Sentinel-Node Biopsy or Axillary Dissection: National Surgical Adjuvant Breast and Bowel Project Phase III Protocol B-32.
Land SR, Kopec JA, Julian TB, Brown AM, Anderson SJ, Krag DN, Christian NJ, Costantino JP, Wolmark N, Ganz PA.
J Clin Oncol. 2010 Sep 1;28(25):3929-36. Epub 2010 Aug 2.
PubMed ID: 20679600.

C-01, C-02, C-04, C-06
Relationship Between Tumor Gene Expression and Recurrence in Four Independent Studies of Patients with Stage II/III Colon Cancer Treated with Surgery Alone or Surgery plus Adjuvant Fluorouracil plus Leucovorin.
O'Connell MJ, Lavery I, Yothers G, Paik S, Clark-Langone KM, Lopatin M, Watson D, Baehner FL, Shak S, Baker J, Cowens JW, Wolmark N.
J Clin Oncol. 2010 Sep 1;28(25):3937-44. Epub 2010 Aug 2.
PubMed ID: 20679606.
Accompanying editorial. "Multigene Assays to Improve Assessment of Recurrence Risk and Benefit from Chemotherapy in Early-Stage Colon Cancer: Has the Time Finally Arrived, or Are We Still Stage Locked?"
Tabernero J, Baselga J
J Clin Oncol. 2010 Sep 1;28(25):3904-7. Epub 2010 Aug 2.
PubMed ID: 20679612.

COMMENTARY
Pitfalls of Using Composite Primary End Points in the Presence of Competing Risks.
Mell LK, Jeong JH.
J Clin Oncol. 2010 Aug 16. [Epub ahead of print].
PubMed ID: 20713860.

B-32
Morbidity Results from the NSABP B-32 Trial Comparing Sentinel Lymph Node Dissection versus Axillary Dissection.
Ashikaga T, Krag DN, Land SR, Julian TB, Anderson SJ, Brown AM, Skelly JM, Harlow SP, Weaver DL, Mamounas EP, Costantino JP, Wolmark N.
J Surg Oncol. 2010 Aug 1;102(2):111-8.
PubMed ID: 20648579.

B-15, B-16, B-22, B-25
Meta-Analysis Methodology for Combining Treatment Effects from Cox Proportional Hazard Models with Different Covariate Adjustments.
Yuan X, Anderson SJ.
Biom J. 2010 Aug;52(4):519-37. Epub 2010 July 26.
PubMed ID: 20661952.

CLINICAL TRIALS STUDY
Preliminary Evaluation of Factors Associated with Premature Trial Closure and Feasibility of Accrual Benchmarks in Phase III Oncology Trials.
Schroen AT, Petroni GR, Wang H, Gray R, Wang XF, Cronin WM, Sargent DJ, Benedetti J, Wickerham DL, Djulbegovic B, Slingluff CL Jr.
Clin Trials. 2010 Aug;7(4):312-21. Epub 2010 Jul 1
PubMed ID: 20595245.

B-31/NCCTG N9831
Independent Adjudication of Symptomatic Heart Failure with the Use of Doxorubicin and Cyclophosphamide Followed by Trastuzumab Adjuvant Therapy: A Combined Review of Cardiac Data from the National Surgical Adjuvant Breast and Bowel Project B-31 and the North Central Cancer Treatment Group N9831 Clinical Trials.
Russell SD, Blackwell KL, Lawrence J, Pippen JE Jr, Roe MT, Wood F, Paton V, Holmgren E, Mahaffey KW.
J Clin Oncol. 2010 Jul 20;28(21):3416-21. Epub 2010 Jun 7.
PubMed ID: 20530275.

P-1, P-2
Breast Cancer Chemoprevention: Progress and Controversy.
Wickerham DL.
Surg Onco; Clin N Am. 2010 Jul;19(3):463-73.
PubMed ID: 206209210.

P-2
Update of the National Surgical Adjuvant Breast and Bowel Project Study of Tamoxifen and Raloxifene (STAR) P-2 Trial: Preventing Breast Cancer.
Vogel VG, Costantino JP, Wickerham DL, Cronin WM, Cecchini RS, Atkins JN, Bevers TB, Fehrenbacher L, Pajon ER, Wade JL 3rd, Robidoux A, Margolese RG, James J, Runowicz CD, Ganz PA, Reis SE, McCaskill-Stevens W, Ford LG, Jordan VC, Wolmark N; National Surgical Adjuvant Breast and Bowel Project.
Cancer Prev Res (Phila Pa). 2010 Jun;3(6):696-706. Epub 2010 Apr 19.
PubMed ID: 20404000.

Review
Gene-Expression-Based Prognostic Assays for Breast Cancer.
Kim C, Paik S.
Nat Rev Clin Oncol. 2010 Jun;7(6):340-7. Epub 2010 May 4.
PubMed ID: 20440284.

B-30
Longer Therapy, Iatrogenic Amenorrhea, and Survival in Early Breast Cancer.
Swain SM, Jeong JH, Geyer CE Jr, Costantino JP, Pajon ER, Fehrenbacher L, Atkins JN, Polikoff J, Vogel VG, Erban JK, Rastogi P, Livingston RB, Perez EA, Mamounas EP, Land SR, Ganz PA, Wolmark N.
N Engl J Med. 2010 Jun 3;362(22):2053-65.
PubMed ID: 20519679.

B-28
Akt Phosphorylation at Ser473 Predicts Benefit of Paclitaxel Chemotherapy in Node-Positive Breast Cancer.
Yang SX, Costantino JP, Kim C, Mamounas EP, Nguyen D, Jeong JH, Wolmark N, Kidwell K, Paik S, Swain SM.
J Clin Oncol. 2010 Jun 20;28(18):2974-81. Epub 2010 May 17.
PubMed ID: 20479407.

CORRESPONDENCE
R-03: Reply to Letter to Editor
Is the NSABP R-03 Study in Line with Other Chemoradiation Studies?
Roh MS, Colangelo LH, O'Connell MJ, Deitsch M, Wolmark N.
J Clin Oncol. 2010 Jun 20;28(18):e305-6; author reply e307. Epub 2010 May 17
PubMed ID: 20479393.

C-03, C-04, C-05, C-06, C-07
Conditional Survival and the Choice of Conditioning Set for Patients with Colon Cancer: an Analysis of NSABP Trials C-03 through C-07.
Zamboni BA, Yothers G, Choi M, Fuller CD, Dignam JJ, Raich PC, Thomas CR Jr, O'Connell MJ, Wolmark N, Wang SJ.
J Clin Oncol. 2010 May 20;28(15):2544-8. Epub 2010 Apr 20.
PubMed ID: 20564133.

P-2
Identification of Accrual Barriers onto Breast Cancer Prevention Clinical Trials: a Case-Control Study.
Houlihan RH, Kennedy MH, Kulesher RR, Lemon SC, Wickerham DL, Hsieh CC, Altieri DC.
Cancer. 2010 May 5 [Epub ahead of print].
PubMed ID: 20564133.

B-31
Efficacy and Cardiac Safety of Adjuvant Trastuzumab-Based Chemotherapy Regimens for HER2-Positive Early Breast Cancer.
Costa RB, Kurra G, Greenberg L, Geyer CE.
Ann Oncol. 2010 Mar 29. [Epub ahead of print]
PubMed ID: 20351072.

CORRESPONENCE
Response to "Unacceptable Cosmesis in a Protocol Investigating Intensity-Modulated Radiotherapy with Active Breathing Control for Accelerated Partial-Breast Irradiation" (Int J Radiat Oncol Biol Phys 2010;76:71-78) and "Toxicity of Three-Dimensional Conformal Radiotherapy for Accelerated Partial Breast Irradiation" Int J Radiat Oncol Biol Phys 2009;75:1290-1296).
Wolmark N, Curran WJ, Vicini F, White J, Costantino JP, Arthur D, Kuske R, Rabinovitch R, Julian TB, Parda DS.
Int J Radiat Oncol Biol Phys. 2010 May 1;77(1):317; author reply 318.
PubMed ID: 20394863.

COMMENTARY
Targeting Alternative Pathways in HER2-Positive Breast Cancer.
Rastogi P.
Oncology (Williston Park). 2010 Apr 30;24(5):415-6.
PubMed ID: 20480739.

CORRESPONDENCE
Re: Racial Disparities in Cancer Survival Among Randomized Clinical Trials of the Southwest Oncology Group.
Dignam JJ.
J Natl Cancer Inst. 2010 Feb 24;102(4):279-80; author reply 280-2.
PubMed ID: 20075368.

FB-AX-003
A Phase II Neoadjuvant Trial of Sequential Nanoparticle Albumin-Bound Paclitaxel Followed by 5-Fluorouracil/Epirubicin/Cyclophosphamide in Locally Advanced Breast Cancer.
Robidoux A, Buzdar AU, Quinaux E, Jacobs S, Rastogi P, Fourchotte V, Younan RJ, Pajon ER, Shalaby IA, Desai AM, Fehrenbacher L, Geyer CE Jr, Mamounas EP, Wolmark N.
Clin Breast Cancer. 2010 Feb;10(1):81-6.
PubMed ID: 20133263.

Co-STAR
Relative Effects of Tamoxifen, Raloxifene, and Conjugated Equine Estrogens on Cognition.
Espeland MA, Shumaker SA, Limacher M, Rapp SR, Bevers TB, Barad DH, Coker LH, Gaussoin SA, Stefanick ML, Lane DS, Maki PM, Resnick SM.
J Womens Health (Larchmt). 2010 Feb 7. [Epub ahead of print]
PubMed ID: 20136553.

B-22, B-25, B-28
Population-Based Survival-Cure Analysis of ER-Negative Breast Cancer.
Huang L, Johnson KA, Mariotto AB, Dignam JJ, Feuer EJ.
Breast Cancer Res Treat. 2010 Feb 4. [Epub ahead of print].
PubMed ID: 20130982.

DCIS
National Institutes of Health State-of-the-Science Conference Statement: Diagnosis and Management of Ductal Carcinoma In Situ September 22-24, 2009.
Allegra CJ, Aberle DR, Ganschow P, Hahn SM, Lee CN, Millon-Underwood S, Pike MC, Reed SD, Saftlas AF, Scarvalone SA, Schwartz AM, Slomski C, Yothers G, Zon R.
J Natl Cancer Inst. 2010 Feb 3;102(3):161-9.
PubMed ID: 20071686.

C-01, C-02, C-03, C-04, C-05
Long-Term Survival Results of Surgery Alone versus Surgery Plus 5-Fluorouracil and Leucovorin for Stage II and Stage III Colon Cancer: Pooled Analysis of NSABP C-01 Through C-05. A Baseline from Which to Compare Modern Adjuvant Trials.
Wilkinson NW, Yothers G, Lopa S, Costantino JP, Petrelli NJ, Wolmark N.
Ann Surg Oncol. 2010 Jan 16 [Epub ahead of print].
PubMed ID: 20082144.

B-14, B-20
Association Between the 21-Gene Recurrence Score Assay and Risk of Locoregional Recurrence in Node-Negative, Estrogen Receptor–Positive Breast Cancer: Results From NSABP B-14 and NSABP B-20.
Mamounas EP, Tang G, Fisher B, Paik S, Shak S, Costantino J, Watson D, Geyer CE Jr, Wickerham DL, Wolmark N.
J Clin Oncol. 2010 Jan 11 [Epub ahead of print]
PubMed ID: 20065188.

CI-66
Alternating Systemic and Hepatic Artery Infusion Therapy for Resected Liver Metastases from Colorectal Cancer: A North Central Cancer Treatment Group (NCCTG)/ National Surgical Adjuvant Breast and Bowel Project (NSABP) Phase II Intergroup Trial, N9945/ CI-66.
Alberts SR, Roh MS, Mahoney MR, O'Connell MJ, Nagorney DM, Wagman L, Smyrk TC, Weiland TL, Lai LL, Schwarz RE, Molina R, Dentchev T, Bolton JS.
J Clin Oncol. 2010 Jan 4 [Epub ahead of print]
PubMed ID: 20048179.

B-32
Axillary Recurrences Following Positive Sentinel Lymph Node Biopsy with Individual Tumor Cells or Micrometastases and No Axillary Dissection.
Erb KM, Shapiro-Wright HM, Julian TB.
Breast Dis. 2010 Jan 1;31(2):83-90.
PubMed ID: 21368370.

B-04, B-06 COMMENTARY
The Breast Cancer Alternative Hypothesis: Is There Evidence to Justify Replacing It?
Fisher B, Anderson SJ.
J Clin Oncol. 2009 Dec 21 [Epub ahead of print]
PubMed ID: 20008611.

C-01, C-02, C-03, C-04, C-05, C-07
Association Between Disease-Free Survival and Overall Survival when Survival Is Prolonged after Recurrence in Patients Receiving Cytotoxic Adjuvant Therapy for Colon Cancer: Simulations Based on the 20,800 Patient ACCENT Data Set.
de Gramont A, Hubbard J, Shi Q, O'Connell MJ, Buyse M, Benedetti J, Bot B, O'Callaghan C, Yothers G, Goldberg RM, Blanke CD, Benson A, Deng Q, Alberts SR, Andre T, Wolmark N, Grothey A, Sargent D.
J Clin Oncol. 2009 Dec 14 [Epub ahead of print]
PubMed ID: 20008641.

B-13, B-14, B-15, B-16, B-19, B-20, B-21, B-22, B-23, B-25, B-28
Estimating Breast Cancer-Specific and Other-Cause Mortality in Clinical Trial and Population-Based Cancer Registry Cohorts.
Dignam JJ, Huang L, Ries L, Reichman M, Mariotto A, Feuer E.
Cancer 2009 Nov 15;115(22):5272-83.
PubMed ID: 19670456.

COMMENTARY
Use of Archived Specimens in Evaluation of Prognostic and Predictive Biomarkers.
Simon RM, Paik S, Hayes DF
J Natl Cancer Inst. 2009 Nov 4;101(21):1446-52.
PubMed ID: 19815849 PMCID: PMC2782246 [Available on 2010/11/4]

Co-STAR
Effects of Tamoxifen and Raloxifene on Memory and other Cognitive Abilities: Cognition in the Study of Tamoxifen and Raloxifene.
Legault C, Maki PM, Resnick SM, Coker L, Hogan P, Bevers TB, Shumaker SA.
J Clin Oncol. 2009 Nov 1;27(31):5144-52
PubMed ID: 19770382 PMCID: PMC2773473 [Available on 2010/11/1]

R-03
Preoperative Multimodality Therapy Improves Disease-Free Survival in Patients with Carcinoma of the Rectum: NSABP R-03.
Roh MS, Colangelo LH, O'Connell MJ, Yothers G, Deutsch M, Allegra CJ, Kahlenberg MS, Baez-Diaz L, Ursiny CS, Petrelli NJ, Wolmark N.
J Clin Oncol. 2009 Nov 1;27(31):5124-30.
PubMed ID:19770376 PMCID: PMC2773471 [Available on 2010/11/1]

Case Report: De Novo BRCA2 Gene Mutation in a 35-year-old Woman with Breast Cancer.
Marshall M, Solomon S, Wickerham DL.
Clin Genet. 2009 Nov;76(5):427-30.
PubMed ID: 19796187.

NIH State-of-the-Science Conference Statement: Diagnosis and Management of Ductal Carcinoma In Situ (DCIS).
Aberle DR, Allegra CJ, Ganschow P, Hahn SM, Lee CN, Millon-Underwood S, Pike MC, Reed SD, Saftlas AF, Scarvalone SA, Schwartz AM, Slomski C, Yothers G, Zon R.
NIH Consens State Sci Statements. 2009 Sep 24;26(2).
PubMed ID: 19784089.

P-1
A Bayesian Shrinkage Model for Incomplete Longitudinal Binary Data with Application to the Breast Cancer Prevention Trial.
Wang C, Daniels MJ, Scharfstein DO, Land S.
2009, Johns Hopkins University, Dept of Biostatistics Working Papers. Working paper 188. [Epub]
NOTE: This is an author repository for pre-published papers.

B-28
Evaluation of Microtubule-Associated Protein-Tau Expression as a Prognostic and Predictive Marker in the NSABP-B 28 Randomized Clinical Trial.
Pusztai L, Jeong JH, Gong Y, Ross JS, Kim C, Paik S, Rouzier R, Andre F, Hortobagyi GN, Wolmark N, Symmans WF.
J Clin Oncol. 2009 Sep 10;27(26):4287-92.
PubMed ID: 1936672684.

B-32
If Sentinel Node Micrometastases Are the Question, Are Clinical Trials the Answer?
Julian TB.
J Clin Oncol. 2009 Aug 31. [Epub ahead of print]
PubMed ID: 19720899.

B-32
Metastasis Detection in Sentinel Lymph Nodes: Comparison of a Limited Widely Spaced (NSABP Protocol B-32) and a Comprehensive Narrowly Spaced Paraffin Block Sectioning Strategy.
Weaver DL, Le UP, Dupuis SL, Weaver KA, Harlow SP, Ashikaga T, Krag DN.
Am J Surg Pathol, 2009 Aug 28. [Epub ahead of print]
PubMed ID: 19730364.

B-32
Surgeon Training, Protocol Compliance, and Technical Outcomes From Breast Cancer Sentinel Lymph Node Randomized Trial.
Krag DN, Ashikaga T, Harlow SP, Skelly JM, Julian TB, Brown AM, Weaver DL, Wolmark N.
J Natl Cancer Inst. 2009 Aug 24 [Epub ahead of print]
PubMed ID: 19704072.

B-11, B-15, B-23, B-28, B-31
Role of Anthracyclines in the Treatment of Early Breast Cancer.
Gianni L, Norton L, Wolmark N, Suter TM, Bonadonna G, Hortobagyi GN.
J Clin Oncol. 2009 Aug 17. [Epub ahead of print]
PubMed ID: 19687331.

B-13, B-14, B-19, B-20
Hazard of Recurrence and Adjuvant Treatment Effects Over Time in Lymph Node-Negative Breast Cancer.
Dignam JJ, Dukic V, Anderson SJ, Mamounas EP, Wickerham DL, Wolmark N.
Breast Cancer Res Treat. 2009 Aug; 116(3):595-602
PubMed ID: 18830816.

B-20
A New Generalization of Weibull Distribution with Application to a Breast Cancer Data Set.
Wahed AS, Luong TM, Jeong JH
Stat Med. 2009 Jul 20;28(16):2077-94
PubMed ID: 19424958.

LTS-01
Cancer Survivorship Research: The Challenge of Recruiting Adult Long Term Cancer Survivors from a Cooperative Clinical Trials Group.
Ganz PA, Land SR, Antonio C, Zheng P, Yothers G, Petersen L, Wickerham DL, Wolmark N, Ko CY.
J Cancer Surviv. 2009 June 13 [Epub ahead of print.]
PubMed ID: 19526347.

BI-65
Menstrual Cycle and Surgical Treatment of Breast Cancer: Findings from the NCCTG N9431 Study.
Grant CS, Ingle JN, Suman VJ, Dumesic DA, Wickerham DL, Gelber RD, Flynn PJ, Weir LM, Intra M, Jones WO, Perez EA, Hartmann LC.
J Clin Oncol. 2009 June 1 [Epub ahead of print.]
PubMed ID: 19487378.

B-14, B-20
Gene Expression-Based Prognostic and Predictive Markers for Breast Cancer: A Primer for Practicing Pathologists.
Kim C, Taniyama Y, Paik S.
Arch Pathol Lab Med. 2009 Jun;133(6):855-9
PubMed ID: 19492877.

B-13, B-14, B-19, B-20, B-23
Prognosis after Ipsilateral Breast Tumor Recurrence and Locoregional Recurrences in Patients Treated by Breast-Conserving Therapy in Five National Surgical Adjuvant Breast and Bowel Project Protocols of Node-Negative Breast Cancer.
Anderson SJ, Wapnir I, Dignam JJ, Fisher B, Mamounas EP, Jeong JH, Geyer CE Jr, Wickerham DL, Costantino JP, Wolmark N.
J Clin Oncol. 2009 May 20;27(15):2422-3.
PubMed ID: 19349544. PMCID: PMC2684852 [Available on 2010/05/20]

B-04
Regression on Quantile Residual Life.
Jung SH, Jeong JH, Bandos H.
Biometrics. 2009 May 7. [Epub ahead of print.]
PubMed ID: 19432781.

C-08
Initial Safety Report of NSABP C-08: A Randomized Phase III Study of Modified FOLFOX6 with or without Bevacizumab for the Adjuvant Treatment of Patients With Stage II or III Colon Cancer.
Allegra CJ, Yothers G, O'Connell MJ, Sharif S, Colangelo LH, Lopa SH, Petrelli NJ, Goldberg RM, Atkins JN, Seay TE, Fehrenbacher L, O'Reilly S, Chu L, Azar CA, Wolmark N.
J Clin Oncol. 2009 May 4 [Epub ahead of print.]
PubMed ID: 19414665.

B-31
Role of Trastuzumab in the Adjuvant Treatment of HER2-Positive Early Breast Cancer.
Haq B, Geyer CE
Womens Health 2009 Mar;5(2):135-47
PubMed ID: 19245352.

C-01, C-02, C-03, C-04, C-05
Evidence for Cure by Adjuvant Therapy in Colon Cancer: Observations Based on Individual Patient Data from 20,898 Patients on 18 Randomized Trials.
Sargent D, Sobrero A, Grothey A, O'Connell MJ, Buyse M, Andre T, Zheng Y, Green E, Labianca R, O'Callaghan C, Seitz JF, Francini G, Haller D, Yothers G, Goldberg R, de Gramont A.
J Clin Oncol. 2009 Feb 20;27(6):872-7. Epub 2009 Jan 5.
PubMed ID: 19124803.

P-2
The NSABP Study of Tamoxifen and Raloxifene (STAR) Trial.
Vogel VG
Expert Rev Anticancer Ther. 2009 Jan;9(1):51-60.
PubMed ID: 19105706.

B-32
Completion of Axillary Dissection for a Positive Sentinel Node: Necessary or Not?
Erb KM, Julian TB.
Curr Oncol Rep. 2009 Jan;11(1):15-20.
PubMed ID: 19080737.

B-30
Amenorrhea in Premenopausal Women on the Doxorubicin-and-Cyclophosphamide-Followed-by-Docetaxel Arm of NSABP B-30 Trial.
Swain SM, Land SR, Ritter MW, Costantino JP, Cecchini RS, Mamounas EP, Wolmark N, Ganz PA.
Breast Cancer Res Treat. 2009 Jan;113(2):315-20. Epub 2008 Feb 27.
PubMed ID: 18302020.

B-04
A Note on Cause-Specific Residual Life.
Jeong J-H, Fine JP.
Biometrika 2009 96(1), 237-242.

Biological Research in the Evolution of Cancer Surgery: A Personal Perspective.
Fisher B.
Cancer Res. 2008 Dec 15;68(24):10007-20.
PubMed ID: 19074862.

B-37
Progress on BIG 1-02/IBCSG 27-02/NSABP B-37, a Prospective Randomized Trial Evaluating Chemotherapy After Local Therapy for Isolated Locoregional Recurrences of Breast Cancer.
Wapnir IL, Aebi S, Gelber S, Anderson SJ, Láng I, Robidoux A, Mamounas EP, Wolmark N.
Ann Surg Oncol. 2008 Nov;15(11):3227-31. Epub 2008 Sep 11.
PubMed ID: 18784962.

P-1
Tamoxifen Chemoprevention Treatment and Time to First Diagnosis of Estrogen Receptor-Negative Breast Cancer.
Shen Y, Costantino JP, Qin J.
J Natl Cancer Inst. 2008 Oct 15;100(20):1448-53. Epub 2008 Oct 7.
PubMed ID: 18840821.

B-14, B-20
Chemosensitivity and Stratification by a Five Monoclonal Antibody Immunohistochemistry Test in the NSABP B-14 and B-20 Trials.
Ross DT, Kim CY, Tang G, Bohn OL, Beck RA, Ring BZ, Seitz RS, Paik S, Costantino JP, Wolmark N.
Clin Cancer Res. 2008 Oct 15;14(20):6602-9. Cancer Invest. 2008 Sep 16:1. [Epub ahead of print]
PubMed ID: 18927301.

B-13, B-14, B-19, B-20, B-23
Hazard of Recurrence and Adjuvant Treatment Effects Over Time in Lymph Node-negative Breast Cancer.
Dignam JJ, Dukic V, Anderson SJ, Mamounas EP, Wickerham DL, Wolmark N.
Breast Cancer Res Treat. 2008 Oct 2. [Epub ahead of print]
PubMed ID: 18830816.

C-01, C-02, C-03, C-04, C-05
Surrogate Endpoint Validation: Statistical Elegance Versus Clinical Relevance.
Green E, Yothers G, Sargent DJ.
Stat Methods Med Res. 2008 Oct;17(5):477-86. Epub 2008 Feb 19.
PubMed ID: 18285438.

The Half Century of Clinical Trials of the National Surgical Adjuvant Breast And Bowel Project.
Wickerham DL, O'Connell MJ, Costantino JP, Cronin WM, Paik S, Geyer CE Jr, Ganz PA, Petrelli N, Mamounas EP, Julian TB, Wolmark N.
Semin Oncol. 2008 Oct;35(5):522-9.
PubMed ID: 18929150.

C-07
FOLFOX and FLOX Regimens for the Adjuvant Treatment of Resected Stage II and III Colon Cancer.
Sharif S, O'Connell MJ, Yothers G, Lopa S, Wolmark N.
Cancer Invest. 2008 Sep 16:1. [Epub ahead of print]
PubMed ID: 18798075.

An Ideal Prognostic Test for Estrogen Receptor-Positive Breast Cancer?
Paik S, Tang G, Fumagalli D.
J Clin Oncol. 2008 Sep 1;26(25):4058-9. Epub 2008 Aug 4.
PubMed ID: 18678837.

B-14, B-17
Choice and Interpretation of Statistical Tests Used When Competing Risks are Present.
Dignam JJ, Kocherginsky MN.
J Clin Oncol. 2008 Aug 20;26(24):4027-34.
PubMed ID: 18711194.

P-1
Risks, Benefits, and Effect on Quality of Life of Selective Estrogen-Receptor Modulator Therapy in Postmenopausal Women at Increased Risk of Breast Cancer.
Ganz PA, Land SR.
Menopause. 2008 Jul-Aug;15(4 Suppl):797-803.
PubMed ID: 18596601.

P-1
Symptom Measurement in the Breast Cancer Prevention Trial (BCPT) (P-1): Psychometric Properties of a New Measure of Symptoms for Midlife Women.
Cella D, Land SR, Chang CH, Day R, Costantino JP, Wolmark N, Ganz PA.
Breast Cancer Res Treat. 2008 Jun;109(3):515-26. Epub 2007 Sept 13.
PubMed ID: 17851765.

B-37
A Randomized Clinical Trial of Adjuvant Chemotherapy for Radically Resected Locoregional Relapse of Breast Cancer: IBCSG 27-02, BIG 1-02, and NSABP B-37.
Wapnir IL, Aebi S, Geyer CE, Zahrieh D, Gelber RD, Anderson SJ, Robidoux A, Bernhard J, Maibach R, Castiglione-Gertsch M, Coates AS, Piccart MJ, Clemons MJ, Costantino JP, Wolmark N; IBCSG; BIG; NSABP.
Clin Breast Cancer. 2008 Jun;8(3):287-92.
PubMed ID: 18650162.

C-01, C-02, C-03, C-04, C-05
Survival Following Recurrence in Stage II and III Colon Cancer: Findings From the ACCENT Data Set.
O'Connell MJ, Campbell ME, Goldberg RM, Grothey A, Seitz JF, Benedetti JK, André T, Haller DG, Sargent DJ.
J Clin Oncol. 2008 May 10;26(14):2336-41.
PubMed ID: 18467725.

B-09
Influence of Tumor Estrogen and Progesterone Receptor Levels on the Response to Tamoxifen and Chemotherapy in Primary Breast Cancer.
Fisher B, Redmond C, Brown A, Wickerham DL, Wolmark N, Allegra J, Escher G, Lippman, Savlov E, Wittliff J, et al.
J Clin Oncol. 2008 May 1;26(13):c93-c107. (Reprint)
PubMed ID: 6366135.

B-09
Breast Cancer Estrogen and Progesterone Receptor Values: Their Distribution, Degree of Concordance, and Relation to Number of Positive Axillary Nodes.
Fisher B, Wickerham DL, Brown A, Redmond C.
J Clin Oncol. 2008 May 1;26(13):c108-c117. (Reprint)
PubMed ID: 6668505.

Evolution of Knowledge Related to Breast Cancer Heterogeneity: a 25-year Retrospective.
Fisher B, Redmond CK, Fisher ER.
J Clin Oncol. 2008 May 1;26(13):2068-71.
PubMed ID: 18445835.

B-33
Benefit From Exemestane as Extended Adjuvant Therapy Following Five Years of Adjuvant Tamoxifen: Intent-to-Treat Analysis of the National Surgical Adjuvant Breast and Bowel Project B-33 Trial.
Mamounas EP, Jeong J, Wickerham DL, Smith RE, Ganz PA, Land SR, Eisen A, Fehrenbacher L, Farrar WB, Atkins J, Pajon ER Jr, Vogel VG, Kroener JF, Hutchins L, Robidoux A, Hoehn JL, Ingle JN, Geyer CE Jr, Costantino JP, Wolmark N.
J Clin Oncol. 2008 Apr 20;26(12):1965-71. Epub 2008 Mar 10.
PubMed ID: 18332472.

B-31
HER2 Status and Benefit From Adjuvant Trastuzumab in Breast Cancer.
Paik S, Kim C, Wolmark N.
N Engl J Med. 2008 Mar 27;358(13):1409-11. (Letter to Editor)
PubMed ID: 18367751.

B-04
The Incidence of Arm Edema in Women With Breast Cancer Randomized on the National Surgical Adjuvant Breast and Bowel Project Study B-04 to Radical Mastectomy Versus Total Mastectomy and Radiotherapy Versus Total Mastectomy Alone.
Deutsch M, Land S, Begovic M, Sharif S.
Int J Radiat Oncol Biol Phys. 2008 Mar 15;70(4):1020-1024. Epub 2007 Oct 29.
PubMed ID: 18029105.

C-01, C-02, C-03, C-04, C-05
Exploring and Validating Surrogate Endpoints in Colorectal Cancer.
Burzykowski T, Buyse M, Yothers G, Sakamoto J, and Sargent D.
Lifetime Data Anal. 2008 Mar;14(1):54-64. Epub 2008 Jan 20.
PubMed ID: 18205045.

B-04
Nonparametric Inference on Median Residual Life Function.
Jeong JH, Jung SH, Costantino JP.
Biometrics. 2008 Mar;64(1):157-63. Epub 2007 May 14.
PubMed ID: 17501936.

B-30
Amenorrhea in Premenopausal Women on the Doxorubicin-and-Cyclophosphamide-Followed-by-Docetaxel Arm of NSABP B-30 Trial.
Swain SM, Land SR, Ritter MW, Costantino JP, Cecchini RS, Mamounas EP, Wolmark N, Ganz PA.
Breast Cancer Res Treat. 2008 Feb 27. [Epub ahead of print]
PubMed ID: 18302020.

B-33
Statistical Analysis in Cancer Clinical Trials.
Jeong JH.
Anticancer Drugs. 2008 Feb;19 Suppl 1:S9-10.
PubMed ID: 18340243.

B-18, B-27
Preoperative Chemotherapy: Updates of National Surgical Adjuvant Breast and Bowel Project Protocols B-18 and B-27.
Rastogi P, Anderson SJ, Bear HD, Geyer CE, Kahlenberg MS, Robidoux A, Margolese RG, Hoehn JL, Vogel VG, Dakhil SR, Tamkus D, King KM, Pajon ER, Wright MJ, Robert J, Paik S, Mamounas EP, Wolmark N.
J Clin Oncol. 2008 Feb 10;26(5):778-85. Erratum in: J Clin Oncol. 2008 Jun 1;26(16):2793.
PubMed ID: 18258986.

B-14
Development of the 21-gene Assay and its Application in Clinical Practice and Clinical Trials.
Sparano JA, Paik S.
J Clin Oncol. 2008 Feb 10;26(5):721-8.
PubMed ID: 18258979.

B-31
Anthracyclines in the Treatment of HER2-negative Breast Cancer.
Paik S, Taniyama Y, Geyer CE.
J Natl Cancer Inst. 2008 Jan 2;100(1):2-4. Epub 2007 Dec 25.
PubMed ID: 18159066.

B-21
Pathobiological Findings From Small Invasive Breast Cancers Without Metastases.
Fisher ER.
Am J Hemat/Oncol 2008; 7(4):161-64.

P-1
Inference of Tamoxifen's Effects on Prevention of Breast Cancer From a Randomized Controlled Trial.
Shen Y, Qin J, Costantino JP.
J Am Stat Assoc 102 (480):1235-1243, 2007.

C-07
A Brief Review of Results from NSABP Protocol C-07: Neurotoxicity With Oxaliplatin Combined wWth 5-Fluorouracil and Leucovorin as Surgical Adjuvant Chemotherapy for Stage II and III Colon Cancer.
Land SR.
Am J Hematol/Oncol. 2007; 6:634-637.

B-39
Dosimetric Comparison of Partial and Whole Breast External Beam Irradiation in the Treatment of Early Stage Breast Cancer.
Kim Y, Parda DS, Trombetta MG, Colonias A, Werts ED, Miller L, Miften M.
Med Phys. 2007 Dec;34(12):4640-8.
PubMed ID: 18196791.

Helping Breast Cancer Patients Adhere to Oral Adjuvant Hormonal Therapy Regimens.
Partridge AH, Ades T, Spicer P, Englander L, Wickerham DL.
Commun Oncol 2007 Dec;4(12):725-31.

P-2
Projecting Individualized Absolute Invasive Breast Cancer Risk in African American Women. (Data from the Women's Contraceptive and Reproductive Experiences [CARE] Study.)
Gail MH, Costantino JP, Pee D, Bondy M, Newman L, Selvan M, Anderson GL, Malone KE, Marchbanks PA, McCaskill-Stevens W, Norman SA, Simon MS, Spirtas R, Ursin G, Bernstein L.
J Natl Cancer Inst. 2007 Dec 5;99(23):1782-92. Epub 2007 Nov 27.
PubMed ID: 18042936.

Toward Progression-Free Survival as a Primary End Point in Advanced Colorectal Cancer.
Yothers G.
J Clin Oncol. 2007 Nov 20;25(33):5153-4.
PubMed ID: 18024861.

Funding Patient-Reported Outcomes in Cancer Clinical Trials.
Moinpour CM, Denicoff AM, Bruner DW, Kornblith AB, Land SR, O'Mara A, Trimble E.
J Clin Oncol. 2007 Nov 10;25(32):5100-5.
PubMed ID: 17991928.

B-32, B-35, P-2
Compliance with Patient-reported Outcomes in Multicenter Clinical Trials: Methodological and Practical Approaches.
Land SR, Ritter MW, Costantino JP, Julian TB, Cronin WM, Haile SR, Wolmark N, Ganz PA.
J Clin Oncol. 2007 Nov 10:25(32):5113-20.
PubMed ID: 17991930.

C-07
Severe Enteropathy Among Patients With Stage II/III Colon Cancer Treated on a Randomized Trial of Bolus 5-Fluorouracil/Leucovorin Plus or Minus Oxaliplatin: a Prospective Analysis.
Kuebler JP, Colangelo L, O'Connell MJ, Smith RE, Yothers G, Begovic M, Robinson R, Seay TE, Wolmark N.
Cancer 2007 Nov 1; 110(9):1945-50.
PubMed ID: 17853393.

B-21
Pathobiology of Small Invasive Breast Cancers Without Metastases (T1a/b, N0, M0). National Surgical Adjuvant Breast and Bowel Project (NSABP) Protocol B-21.
Fisher ER, Costantino JP, Leon ME, Bandos H, Palekar AS, Fisher B, Wolmark N.
Cancer 2007 Nov 1;110(9):1929-36.
PubMed ID: 17896781.

Overcoming Treatment Challenges in Advanced Breast Cancer.
Harkins B, Geyer CE Jr.
Semin Oncol Nurs. 2007 Nov;23(4 Suppl 2):S10-6.
PubMed ID: 18054677.

B-32
Technical Outcomes of Sentinel-Lymph-Node Resection and Conventional Axillary-Lymph-Node Dissection in Patients With Clinically Node-Negative Breast Cancer: Results From the NSABP B-32 Randomised Phase III Trial.
Krag DN, Anderson SJ, Julian TB, Brown AM, Harlow SP, Ashikaga T, Weaver DL, Miller BJ, Jalovec LM, Frazier TG, Noyes RD, Robidoux A, Scarth HM, Mammolito DM, McReady DR, Mamounas EP, Costantino JP, Wolmark N; National Surgical Adjuvant Breast and Bowel Project.
Lancet Oncol. 2007 Oct;8(10):881-8.
PubMed ID: 17851130.

B-24
Pathologic Variables Predictive of Breast Events in Patients With Ductal Carcinoma in Situ.
Fisher ER, Land SR, Saad RS, Fisher B, Wickerham DL, Wang M, Costantino JP, Wolmark N.
Am J Clin Pathol. 2007 Jul;128(1):86-91.
PubMed ID: 17580274.

C-07
Neurotoxicity From Oxaliplatin Combined With Weekly Bolus Fluorouracil and Leucovorin as Surgical Adjuvant Chemotherapy for Stage II and III Colon Cancer: NSABP C-07.
Land SR, Kopec JA, Cecchini RS, Ganz PA, Wieand HS, Colangelo LH, Murphy K, Kuebler JP, Seay TE, Needles BM, Bearden JD 3rd, Colman LK, Lanier KS, Pajon ER Jr, Cella D, Smith RE, O'Connell MJ, Costantino JP, Wolmark N.
J Clin Oncol. 2007 Jun 1;25(16):2205-11. Epub 2007 Apr 30.
PubMed ID: 17470850.

C-07
Oxaliplatin Combined With Weekly Bolus Fluorouracil and Leucovorin as Surgical Adjuvant Chemotherapy for Stage II and III Colon Cancer: Results from NSABP C-07.
Kuebler JP, Wieand HS, O'Connell MJ, Smith RE, Colangelo LH, Yothers G, Petrelli NJ, Findlay MP, Seay TE, Atkins JN, Zapas JL, Goodwin JW, Fehrenbacher L, Ramanathan RK, Conley BA, Flynn PJ, Soori G, Colman LK, Levine EA, Lanier KS, Wolmark N.
J Clin Oncol. 2007 Jun 1;25(16):2198-204. Epub 2007 Apr 30.
PubMed ID: 17470851.

B-14, B-20
Development and Clinical Utility of a 21-Gene Recurrence Score Prognostic Assay in Patients With Early Breast Cancer Treated With Tamoxifen.
Paik S.
Oncologist. 2007 Jun;12(6):631-5.
PubMed ID: 17602054.

B-04, B-06 B-14, B-15, B-16, B-17, B-19, B-20, B-22, B-23, B-24
An Association Between Postoperative Radiotherapy for Primary Breast Cancer in 11 National Surgical Adjuvant Breast and Bowel Project (NSABP) Studies and the Subsequent Appearance of Pleural Mesothelioma.
Deutsch M, Land SR, Begovic M, Cecchini R, Wolmark N.
Am J Clin Oncol. 2007 Jun;30(3):294-6.
PubMed ID: 17551308.

C-01, C-02, C-03, C-04
Prognostic and Predictive Roles of High-Degree Microsatellite Instability in Colon Cancer: A National Cancer Institute - National Surgical Adjuvant Breast and Bowel Project Collaborative Study.
Kim GP, Colangelo LH, Wieand HS, Paik S, Kirsch IR, Wolmark N, Allegra CJ; National Cancer Institute.
J Clin Oncol. 2007 Mar 1;25(7):767-72. Epub 2007 Jan 16.
PubMed ID: 17228023.

C-06
Quality of Life in Operable Colon Cancer Patients Receiving Oral Compared with Intravenous Chemotherapy: Results from National Surgical Adjuvant Breast and Bowel Project Trial C-06.
Kopec JA, Yothers G, Ganz PA, Land SR, Cecchini RS, Wieand HS, Lembersky B, Wolmark N.
J Clin Oncol. 2007 Feb 1;25(4):424-30. Erratum in: J Clin Oncol. 2007 Dec 1;25(34):5540-1.
PubMed ID: 17264338.

B-27, B-28, B-29, C-06
Centralized Medical Monitoring in Phase III Clinical Trials: The National Surgical Adjuvant Breast and Bowel Project (NSABP) Experience.
Soran A, Nesbitt L, Mamounas EP, Lembersky B, Bryant J, Anderson S, Brown A, Passarello M.
Clin Trials. 2006;3(5):478-85.
PubMed ID: 17060221.

C-07
Validation of a Self-Reported Neurotoxicity Scale in Patients With Operable Colon Cancer Receiving Oxaliplatin.
Kopec JA, Land SR, Cecchini RS, Ganz PA, Cella D, Costantino JP, Wieand HS, Smith RE, Kuebler JP, Wolmark N.
J Supp Oncol. 2006;4(8):W1-W8. [Epub only]

B-42
NSABP B-42: A Clinical Trial to Determine the Efficacy of Five Years of Letrozole Compared With Placebo in Patients Completing Five Years of Hormonal Therapy Consisting of an Aromatase Inhibitor (AI) or Tamoxifen Followed by an AI in Prolonging Disease-Free Survival in Postmenopausal Women With Hormone Receptor-Positive Breast Cancer.
Mamounas EP, Lembersky B, Jeong JH, Cronin W, Harkins B, Geyer C, Wickerham DL, Paik S, Costantino J, Wolmark N.
Clin Breast Cancer. 2006 Dec;7(5):416-21.
PubMed ID: 1723926.

C-04, C-05
Body Mass Index and Outcomes in Patients Who Receive Adjuvant Chemotherapy for Colon Cancer.
Dignam JJ, Polite BN, Yothers G, Raich P, Colangelo L, O'Connell MJ, Wolmark N.
Natl Cancer Inst. 2006 Nov 15;98(22):1647-54.
PubMed ID: 17105987.

B-13, B-14, B-19, B-20, B-23
Low Locoregional Recurrence Rate Among Node-Negative Breast Cancer Patients With Tumors 5 cm or Larger Treated by Mastectomy, With or Without Adjuvant Systemic Therapy and Without Radiotherapy: Results from Five National Surgical Adjuvant Breast and Bowel Project Randomized Clinical Trials.
Taghian AG, Jeong JH, Mamounas EP, Parda DS, Deutsch M, Costantino JP, Wolmark N.
J Clin Oncol. 2006 Aug 20;24(24):3927-32.
PubMed ID: 16921044.

B-32
Detection of Occult Sentinel Lymph Node Micrometastases by Immunohistochemistry in Breast Cancer: An NSABP Protocol B-32 Quality Assurance Study.
Weaver DL, Krag DN, Manna EA, Ashikaga T, Waters BL, Harlow SP, Bauer KD, Julian TB.
Cancer. 2006 Aug 15;107(4):661-7.
PubMed ID: 17024757.

B-14, B-20
Gene Expression and Benefit of Chemotherapy in Women With Node-Negative, Estrogen Receptor-Positive Breast Cancer.
Paik S, Tang G, Shak S, Kim C, Baker J, Kim W, Cronin M, Baehner FL, Watson D, Bryant J, Costantino JP, Geyer CE Jr, Wickerham DL, Wolmark N.
J Clin Oncol. 2006 Aug 10;24(23):3726-34. Epub 2006 May 23.
PubMed ID: 16720680.

C-03, C-04, C-06, C-07, C-08, C-09, R-02, R-03, R-04
Surgical Adjuvant Therapy for Colorectal Cancer: Current Approaches and Future Directions.
Monga DK, O'Connell MJ.
Ann Surg Oncol. 2006 Aug;13(8):1021-34. Epub 2006 Jul 29.
PubMed ID: 16897272.

P-1
Effect of Factor V Leiden and Prothrombin G20210→A Mutations on Thromboembolic Risk in the National Surgical Adjuvant Breast and Bowel Project Breast Cancer Prevention Trial.
Abramson N, Costantino JP, Garber JE, Berliner N, Wickerham DL, Wolmark N.
J Natl Cancer Inst. 2006 Jul 5;98(13):904-10.
PubMed ID: 16818854.

The Landmark Trials of the National Surgical Adjuvant Breast and Bowel Project.
Wickerham DL, Costantino JP. Mamounas EP, Julian TB.
World J Surg. 2006 Jul; 30(7):1138-46.
PubMed ID: 16794909.

C-06
Diverticular Disease in Patients With Colon Cancer: Subgroup Analysis of National Surgical Adjuvant Breast and Bowel Project Protocol C-06.
Soran A, Harlak A, Wilson JW, Nesbitt L, Lembersky BC, Wieand HS, O'Connell MJ.
Clin Colorectal Cancer. 2006 Jul;6(2):140-5.
PubMed ID: 16945170.

B-13, B-19, B-23
Effects of Obesity and Race on Prognosis in Lymph Node-Negative, Estrogen Receptor-Negative Breast Cancer.
Dignam JJ, Wieand K, Johnson KA, Raich P, Anderson SJ, Somkin C, Wickerham DL.
Breast Cancer Res Treat. 2006 Jun;97(3):245-54. Epub 2005 Dec 6.
PubMed ID: 16331345.

P-2
Patient-Reported Symptoms and Quality of Life During Treatment With Tamoxifen or Raloxifene for Breast Cancer Prevention: The NSABP Study of Tamoxifen and Raloxifene (STAR) P-2 Trial.
Land SR, Wickerham DL, Costantino JP, Ritter MW, Vogel VG, Lee M, Pajon ER, Wade JL 3rd, Dakhil S, Lockhart JB Jr, Wolmark N, Ganz PA.
JAMA. 2006 Jun 21;295(23):2742-51. Epub 2006 Jun 5. Erratum in: JAMA. 2007 Sep 5;298(9):973.
PubMed ID: 16754728.

P-2
Effects of Tamoxifen vs Raloxifene on the Risk of Developing Invasive Breast Cancer and Other Disease Outcomes: The NSABP Study of Tamoxifen and Raloxifene (STAR) P-2 Trial.
Vogel VG, Costantino JP, Wickerham DL, Cronin WM, Cecchini RS, Atkins JN, Bevers TB, Fehrenbacher L, Pajon ER Jr, Wade JL 3rd, Robidoux A, Margolese RG, James J, Lippman SM, Runowicz CD, Ganz PA, Reis SE, McCaskill-Stevens W, Ford LG, Jordan VC, Wolmark N; Nationals Surgical Adjuvant Breast and Bowel Project (NSABP).
JAMA. 2006 Jun 21;295(23):2727-41. Epub 2006 Jun 5. Erratum in: JAMA. 2006 Dec 27;296(24):2926. JAMA. 2007 Sep 5;298(9):973.
PubMed ID: 16754727.

B-27
Sequential Preoperative or Postoperative Docetaxel Added to Preoperative Doxorubicin Plus Cyclophosphamide for Operable Breast Cancer: National Surgical Adjuvant Breast and Bowel Project Protocol B-27.
Bear HD, Anderson S, Smith RE, Geyer CE Jr, Mamounas EP, Fisher B, Brown AM, Robidoux A, Margolese R, Kahlenberg MS, Paik S, Soran A, Wickerham DL, Wolmark N.
J Clin Oncol. 2006 May 1;24(13):2019-27. Epub 2006 Apr 10.
PubMed ID: 16606972.

B-15, B-16, B-18, B-22, B-25
Prognosis After Ipsilateral Breast Tumor Fecurrence and Locoregional Recurrences in Five National Surgical Adjuvant Breast and Bowel Project Node-Positive Adjuvant Breast Cancer Trials.
Wapnir IL, Anderson SJ, Mamounas EP, Geyer CE Jr, Jeong JH, Tan-Chiu E, Fisher B, Wolmark N.
J Clin Oncol. 2006 May 1; 24(13):2028-37.
PubMed ID: 16648502.

C-06
Oral Uracil and Tegafur Plus Leucovorin Compared with Intravenous Fluorouracil and Leucovorin in Stage II and III Carcinoma of the Colon: Results from National Surgical Adjuvant Breast and Bowel Project Protocol C-06.
Lembersky BC, Wieand HS, Petrelli NJ, O'Connell MJ, Colangelo LH, Smith RE, Seay TE, Giguere JK, Marshall ME, Jacobs AD, Colman LK, Soran A, Yothers G, Wolmark N
J Clin Oncol. 2006 May 1;24(13):2059-64.
PubMed ID: 16648506.

B-14, B-20
Methods for Gene Expression Profiling in Clinical Trials of Adjuvant Breast Cancer Therapy.
Paik S.
Clin Cancer Res. 2006 Feb 1;12(3 Pt 2):1019s-1023s.
PubMed ID: 16467119.

B-14, B-20
Molecular Profiling of Breast Cancer.
Paik S.
Curr Opin Obstet Gynecol. 2006 Feb;18(1):59-63. Review.
PubMed ID: 16493262.

P-1
Endogenous Sex Hormones, Breast Cancer Risk, and Tamoxifen Response: An Ancillary Study in the NSABP Breast Cancer Prevention Trial (P-1).
Beattie MS, Costantino JP, Cummings SR, Wickerham DL, Vogel VG, Dowsett M, Folkerd EJ, Willett WC, Wolmark N, Hankinson SE.
J Natl Cancer Inst. 2006 Jan 18;98(2):110-5.
PubMed ID: 16418513.

B-31
Trastuzumab Plus Adjuvant Chemotherapy for Operable HER2-positive Breast Cancer.
Romond EH, Perez EA, Bryant J, Suman VJ, Geyer CE Jr, Davidson NE, Tan-Chiu E, Martino S, Paik S, Kaufman PA, Swain SM, Pisansky TM, Fehrenbacher L, Kutteh LA, Vogel VG, Visscher DW, Yothers G, Jenkins RB, Brown AM, Dakhil SR, Mamounas EP, Lingle WL, Klein PM, Ingle JN, Wolmark N
N Engl J Med. 2005;353(16):1673-84.

P-1
Tamoxifen for the Prevention of Breast Cancer: Current Status of the National Surgical Adjuvant Breast and Bowel Project P-1 Study.
Fisher B, Costantino J, Wickerham DL, Cecchini RS, Cronin WM, Robidoux A, Bevers TB, Kavanah M, Atkins J, Margolese R, Runowicz CD, James J, Ford L, Wolmark N
J Natl Cancer Inst. 2005;97(22):1652-62.

B-31
Assessment of Cardiac Dysfunction in a Randomized Trial Comparing Doxorubicin and Cyclophosphamide Followed by Paclitaxel, With or Without Trastuzumab as Adjuvant Therapy in Node-positive, Human Epidermal Growth Factor Receptor 2-Overexpressing Breast Cancer: NSABP B-31.
Tan-Chiu E, Yothers G, Romond E, Geyer CE Jr, Ewer M, Keefe D, Shannon RP, Swain SM, Brown A, Fehrenbacher L, Vogel V, Seay TE, Rastogi P, Mamounas EP, Wolmark N, Bryant J
J Clin Oncol. 2005; 23(31):7811-9.

B-28
Paclitaxel After Doxorubicin Plus Cyclophosphamide as Adjuvant Chemotherapy for Node-positive Breast Cancer: Results from NSABP B-28.
Mamounas EP, Bryant J, Lembersky B, Fehrenbacher L, Sedlacek SM, Fisher B, Wickerham DL, Yothers G, Soran A, Wolmark N
J Clin Oncol. 2005; 23(16):3689-96. Epub 2005 May 16.

B-27
Sentinel Node Biopsy After Neoadjuvant Chemotherapy in Breast Cancer: Results from National Surgical Adjuvant Breast and Bowel Project Protocol B-27.
Mamounas EP, Brown A, Anderson S, Smith RE, Julian TB, Miller B, Bear HD, Caldwell C, Walker A, Mikkelson W, Stauffer J, Robidoux A, Theoret H, Soran A, Fisher B, Wickerham DL, Wolmark N
J Clin Oncol. 2005;23(12):2694-702. Erratum in: J Clin Oncol. 2005 Jul 20;23(21):4808.

FC-AL-001
Pemetrexed/Oxaliplatin for First-line Treatment of Patients with Advanced Colorectal Cancer: A Phase II trial of the National Surgical Adjuvant Breast and Bowel Project Foundation Research Program.
Atkins JN, Jacobs SA, Wieand HS, Smith RE, John WJ, Colangelo LH, Vogel VG, Kuebler JP, Cescon TP, Miller BJ, Geyer CE Jr, Wolmark N
Clin Colorectal Cancer. 2005;5(3):181-7.

B-13, B-19, B-23
Effects of Obesity and Race on Prognosis in Lymph Node-negative, Estrogen Receptor-negative Breast Cancer.
Dignam JJ, Wieand K, Johnson KA, Raich P, Anderson SJ, Somkin C, Wickerham DL.
Breast Cancer Res Treat. Epub 2005 Dec 6.

B-32
Pre-Randomization Surgical Training for the National Surgical Adjuvant Breast and Bowel Project (NSABP) B-32 Trial: A Randomized Phase III Clinical Trial to Compare Sentinel Node Resection to Conventional Axillary Dissection in Clinically Node-Negative Breast Cancer.
Harlow S, Krag D, Julian T, Ashikaga T, Weaver D, Feldman SA, Klimberg VS, Kusminsky R, Moffat FL Jr, Noyes RD, Beitsch P
Ann Surg. 2005;241(1):48-54.

P-1
Benign Gynecologic Conditions Among Participants in the Breast Cancer Prevention Trial.
Chalas E, Costantino J, Wickerham DL, Wolmark N, Lewis GC, Bergman C, Runowicz CD
Am J Obstet Gynecol. 2005;192(4):1230-7; discussion 1237-9.

P-1, P-2
The U.S. Breast Cancer-Prevention Trials (NSABP-P1, MORE, STAR).
Vogel VG, Costantino JP, Wickerham DL, Cronin WM, Wolmark N.
Eur J Cancer (Suppl) 2004; 2:17.

B-14, B-20
A Multigene Assay to Predict Recurrence of Tamoxifen-Treated, Node-Negative Breast Cancer.
Paik S, Shak S, Tang G, Kim C, Baker J, Cronin M, Baehner FL, Walker MG, Watson D, Park T, Hiller W, Fisher ER, Wickerham DL, Bryant J, Wolmark N
N Engl J Med. 2004 Dec 10; [Epub ahead of print]

B-13, B-14, B-15, B-16, B-17, B-18, B-19, B-20, B-21, B-22, B-23, B-24, B-25
Contralateral Breast Cancer and Thromboembolic Events in African American Women Treated with Tamoxifen.
McCaskill-Stevens W, Wilson J, Bryant J, Mamounas E, Garvey L, James J, Cronin W, Wickerham DL
J Natl Cancer Inst. 2004 Dec 1;96(23):1762-9.

B-15, B-16, B-18, B-22, B-25
Patterns of Locoregional Failure in Patients with Operable Breast Cancer Treated by Mastectomy and Adjuvant Chemotherapy With or Without Tamoxifen and Without Radiotherapy: Results from Five National Surgical Adjuvant Breast and Bowel Project Randomized Clinical Trials.
Taghian A, Jeong JH, Mamounas E, Anderson S, Bryant J, Deutsch M, Wolmark N
J Clin Oncol. 2004 Nov 1;22(21):4247-54. Epub 2004 Sep 27.

B-14, B-20
Treatment of Lymph-Node-Negative, Oestrogen-Receptor-Positive Breast Cancer: Long-Term Findings from National Surgical Adjuvant Breast and Bowel Project Randomised Clinical Trials.
Fisher B, Jeong JH, Bryant J, Anderson S, Dignam J, Fisher ER, Wolmark N; National Surgical Adjuvant Breast and Bowel Project Randomised Clinical Trials
Lancet. 2004 Sep 4;364(9437):858-68.

C-01
Randomized Trial of Adjuvant Therapy in Colon Carcinoma: 10-Year Results of NSABP Protocol C-01.
Smith RE, Colangelo L, Wieand HS, Begovic M, Wolmark N
J Natl Cancer Inst. 2004 Aug 4;96(15):1128-32.

B-23
Health-Related Quality of Life in Axillary Node-Negative, Estrogen Receptor-Negative Breast Cancer Patients Undergoing AC Versus CMF Chemotherapy: Findings From the National Surgical Adjuvant Breast and Bowel Project B-23.
Land SR, Kopec JA, Yothers G, Anderson S, Day R, Tang G, Ganz PA, Fisher B, Wolmark N
Breast Cancer Res Treat. 2004 Jul;86(2):153-64.

R-01, R-02
Impact of T and N Stage and Treatment on Survival and Relapse in Adjuvant Rectal Cancer: A Pooled Analysis.
Gunderson LL, Sargent DJ, Tepper JE, Wolmark N, O'Connell MJ, Begovic M, Allmer C, Colangelo L, Smalley SR, Haller DG, Martenson JA, Mayer RJ, Rich TA, Ajani JA, MacDonald JS, Willett CG, Goldberg RM
J Clin Oncol. 2004 May 15;22(10):1785-96. Epub 2004 Apr 05.

P-1
Lower-Category Benign Breast Disease and the Risk of Invasive Breast Cancer.
Wang J, Costantino JP, Tan-Chiu E, Wickerham DL, Paik S, Wolmark N
J Natl Cancer Inst. 2004 Apr 21;96(8):616-20.

B-32
NSABP-32: Phase III, Randomized Trial Comparing Axillary Resection with Sentinal Lymph Node Dissection: A Description of the Trial
Krag DN, Julian TB, Harlow SP, Weaver DL, Ashikaga T, Bryant J, Single RM, Wolmark N
Annals of Surgical Oncology 2004 March;11(3 Suppl):208S-210S

B-17
Pathologic Findings from the National Surgical Adjuvant Breast and Bowel Project: Twelve-Year Observations Concerning Lobular Carcinoma in Situ.
Fisher ER, Land SR, Fisher B, Mamounas E, Gilarski L, Wolmark N
Cancer. 2004 Jan 15;100(2):238-44.

B-27
The Effect on Tumor Response of Adding Sequential Preoperative Docetaxel to Preoperative Doxorubicin and Cyclophosphamide: Preliminary Results from National Surgical Adjuvant Breast and Bowel Project Protocol B-27
Bear HD, Anderson S, Brown A, Smith R, Mamounas EP, Fisher B, Margolese R, Theoret H, Soran A, Wickerham DL, Wolmark N; National Surgical Adjuvant Breast and Bowel Project Protocol B-27
Journal of Clinical Oncology 2003 November 15;21(22):4165-4174 Epub 2003 October 14

B-09, B-14, B-21, B-23, B-24, P-1
A Review of Selective Estrogen Receptor Modulators and National Surgical Adjuvant Breast and Bowel Project Clinical Trials
Smith RE
Seminars in Oncology 30(5 Suppl 16):4-13, October 2003

B-15, B-16, B-18, B-22, B-23, B-25
Risk for the Development of Treatment-Related Acute Myelocytic Leukemia and Myelodysplastic Syndrome Among Patients with Breast Cancer: Review of the Literature and the National Surgical Adjuvant Breast and Bowel Project Experience
Smith RE
Clinical Breast Cancer 4(4);273-279, October 2003

B-04, B-06
The Incidence of Lung Carcinoma After Surgery for Breast Carcinoma With and Without Postoperative Radiotherapy. Results of National Surgical Adjuvant Breast and Bowel Project (NSABP) Clinical Trials B-04 and B-06
Deutsch M, Land SR, Begovic M, Wieand HS, Wolmark N, Fisher B
Cancer 98(7):1362-1368, October 1, 2003

B-14
Obesity, Tamoxifen Use, and Outcomes in Women with Estrogen Receptor-Positive Early-Stage Breast Cancer
Dignam JJ, Wieand K, Johnson KA, Fisher B, Xu L, Mamounas EP
Journal of the National Cancer Institute 95(19):1467-1476, October 1, 2003

B-06, B-09, B-13, B-14, B-16, B-17, B-20, B-21, -B-23, B-24, P-1, P-2
Chemoprevention of Breast Cancer and the Trials of the National Surgical Adjuvant Breast and Bowel Project and Others
Smith RE, Good BC
Endocrine-Related Cancer 10(3)347-357, September 2003

R-01, C-01
Lack of Influence of Cytokeratin-Positive Mini Micrometastases in "Negative Node" Patients with Colorectal Cancer: Findings from the National Surgical Adjuvant Breast and Bowel Projects Protocols R-01 and C-01
Fisher ER, Colangelo L, Wieand HS, Fisher B, Wolmark N
Diseases of the Colon and Rectum 46(8):1021-1025; discussion 1025-1026, August 2003

B-18
International Expert Panel on the Use of Primary (Preoperative) Systemic Treatment of Operable Breast Cancer: Review and Recommendations
Kaufmann M, von Minckwitz G, Smith R, Valero V, Gianni L, Eiermann W, Howell A, Costa SD, Beuzeboc P, Untch M, Blohmer JU, Sinn HP, Sittek R, Souchon R, Tulusan AH, Volm T, Senn HJ
Journal of Clinical Oncology 21(13):2600-2608, July 1, 2003

B-15, B-16, B-18, B-22, B-23, B-25
Acute Myeloid Leukemia and Myelodysplastic Syndrome After Doxorubicin-Cyclophosphamide Adjuvant Therapy for Operable Breast Cancer: The National Surgical Adjuvant Breast and Bowel Project Experience
Smith RE, Bryant J, DeCillis A, Anderson S; National Surgical Adjuvant Breast and Bowel Project Experience
Journal of Clinical Oncology 21(7):1195-1204, April 1, 2003

P-1
Effects of Tamoxifen on Benign Breast Disease in Women at High Risk for Breast Cancer
Tan-Chiu E, Wang J, Costantino JP, Paik S, Butch C, Wickerham DL, Fisher B, Wolmark N
Journal of the National Cancer Institute 95(4):302-307, February 19, 2003

R-01
Prognosis After Rectal Cancer in Blacks and Whites Participating in Adjuvant Therapy Randomized Trials
Dignam JJ, Ye Y, Colangelo L, Smith R, Mamounas EP, Wieand HS, Wolmark N
Journal of Clinical Oncology 21(3):413-420, February 1, 2003

B-32
Technical Limitations of Sentinel Node Biopsy in Breast Cancer: A Single Surgeon's Experience
Patel NA, Dusi D, Bragdon G, Julian TB
The American Surgeon 69(2)111-116, February 2003

C-01, C-02, C-03, C-04
Prognostic Value of Thymidylate Synthase, Ki-67, and p53 in Patients With Dukes' B and C Colon Cancer: a NCI-NSABP Collaborative Study
Allegra CJ, Paik S, Colangelo LH, Parr AL, Kirsch I, Kim G, Klein P, Johnston PG, Wolmark N, Wieand HS
Journal of Clinical Oncology 21(2):241-250, January 15, 2003

B-24, P-1
National Surgical Adjuvant Breast and Bowel Project Update: Prevention Trials and Endocrine Therapy of Ductal Carcinoma in Situ
Vogel VG, Costantino JP, Wickerham DL, Cronin WM
Clinical Cancer Research 9(1 Pt 2):495S-501S, January 2003

P-1
Effect of Tamoxifen on Venous Thrombosis Risk Factors in Women Without Cancer: the Breast Cancer Prevention Trial
Cushman M, Costantino JP, Bovill EG, Wickerham DL, Buckley L, Roberts JD, Krag DN
British Journal of Hematology 120(1):109-116, January 2003

B-35
NSABP B-35: A Clinical Trial to Compare Anastrozole and Tamoxifen for Postmenopausal Patients with Ductal Carcinoma In Situ Undergoing Lumpectomy with Radiation Therapy
Julian TB, Land SR, Wolmark N
Breast Diseases: A Year Book Quarterly 14(2):121-122, 2003

R-01, R-02, R-03
Novel Approaches to the Treatment of Locally Advanced Rectal Cancer
Smith RE
Advances in Colon Cancer 7:11-14, 2003

P-1. P-2
Tamoxifen Versus Raloxifene in the Prevention of Breast Cancer
Wickerham DL
European Journal of Cancer 38 (Suppl 6): S20-S21, 2002

BP-58
Phase II Trial of Doxorubicin/Docetaxel/Cyclophosphamide for Locally Advanced and Metastatic Breast Cancer: Results from NSABP Trial BP-58
Smith RE, Anderson SJ, Brown A, Scholnik AP, Desai AM, Kardinal CG, Lembersky BC, Mamounas EP
Clinical Breast Cancer 3(5):333-340, 2002

B-30, BP-58
Phase II Trial of Doxorubicin/Docetaxel/Cyclophosphamide for Locally Advanced and Metastatic Breast Cancer: Results from NSABP Trial BP-58
Smith RE, Anderson SJ, Brown A, Scholnik AP, Desai AM, Kardinal CG, Lembersky BC, Mamounas EP
Clinical Breast Cancer 3(5):333-340, December, 2002

B-23QOL
The Impact of Hormonal Treatments on Quality of Life of Patients With Metastatic Breast Cancer
Costantino J
Clinical Therapeutics 24(Suppl C):C26-42, 2002

B-31
Moving Forward: Herceptin in the Adjuvant Setting
Tan-Chiu E, Piccart M
Oncology 63 Suppl 1:57-63, 2002

C-04
Clinical Trial to Assess the Relative Efficacy of Fluorouracil and Leucovorin, Fluorouracil and Levamisole, and Fluorouracil, Leucovorin, and Levamisole in Patients With Dukess B and C Carcinoma of the Colon: Results from National Surgical Adjuvant Breast and Bowel Project C-04
Wolmark N, Rockette H, Mamounas E, Jones J, Wieand S, Wickerham DL, Bear HD, Atkins JN, Dimitrov NV, Glass AG, Fisher ER, Fisher B
Classic Papers and Current Comments 6(4):936-942, 2002

C-01, C-02, C-03, C-04
Comparative Efficacy of Adjuvant Chemotherapy in Patients With Dukes' B Versus Dukes' C Colon Cancer: Results From Four National Surgical Adjuvant Breast and Bowel Project Adjuvant Studies
Mamounas E, Wieand S, Wolmark N, Bear HD, Atkins JN, Song K, Jones J, Rockette H
Classic Papers and Current Comments 6(4):920-927, 2002

B-06
Twenty-Year Follow-up of a Randomized Trial Comparing Total Mastectomy, Lumpectomy, and Lumpectomy Plus Irradiation For the Treatment of Invasive Breast Cancer
Fisher B, Anderson S, Bryant J, Margolese RG, Deutsch M, Fisher ER, Jeong JH, Wolmark N
New England Journal of Medicine 347(16):1233-1241, October 17, 2002

B-06, B-21
Tamoxifen, Radiation Therapy, or Both for Prevention of Ipsilateral Breast Tumor Recurrence After Lumpectomy in Women With Invasive Breast Cancers of One Centimeter or Less
Fisher B, Bryant J, Dignam JJ, Wickerham DL, Mamounas EP, Fisher ER, Margolese RG, Nesbitt L, Paik S, Pisansky TM, Wolmark N
Journal of Clinical Oncology 20(20):4141-4149, October 15, 2002

P-1, B-14, B-16, B-17, B-20, B-23, B-24
Tamoxifen - An Update on Current Data and Where It Can Now Be Used
Wickerham DL
Breast Cancer Research and Treatment 75 Suppl 1:S7-12; Discussion S33-5, October, 2002

B-04
Twenty-Five-Year Follow-up of a Randomized Trial Comparing Radical Mastectomy, Total Mastectomy, and Total Mastectomy Followed by Irradiation
Fisher B, Jeong JH, Anderson S, Bryant J, Fisher ER, Wolmark N
New England Journal of Medicine 347(8):567-575, August 22, 2002

B-18
Pathobiology of Preoperative Chemotherapy: Findings From the National Surgical Adjuvant Breast and Bowel (NSABP) Protocol B-18
Fisher ER, Wang J, Bryant J, Fisher B, Mamounas E, Wolmark N
Cancer 95(4):681-695, August 15, 2002

P-1, P-2
The Study of Tamoxifen and Raloxifene: Preliminary Enrollment Data From a Randomized Breast Cancer Risk Reduction Trial
Vogel VG, Costantino JP, Wickerham DL, Cronin WM, Wolmark N
Clinical Breast Cancer 3(2):153-159, June, 2002

B-31
Real-World Performance of HER2 Testing - National Surgical Adjuvant Breast and Bowel Project Experience
Paik S, Bryant J, Tan-Chiu E, Romond E, Hiller W, Park K, Brown A, Yothers G, Anderson S, Smith R, Wickerham DL, Wolmark N
Journal of the National Cancer Institute 94(11):852-854, June 5, 2002

B-18
Effect of Preoperative Chemotherapy on Local-Regional Disease in Women With Operable Breast Cancer: Findings From National Surgical Adjuvant Breast and Bowel Project B-18
Fisher B, Brown A, Mamounas E, Wieand S, Robidoux A, Margolese RG, Cruz AB, Fisher ER, Wickerham DL, Wolmark N, DeCillis A, Hoehn JL, Lees AW, Dimitrov NV
Classic Papers and Current Comments 5(4):682-693, 2001

B-22
Increased Intensification and Total Dose of Cyclophosphamide in a Doxorubicin-Cyclophosphamide Regimen for the Treatment of Primary Breast Cancer: Finding from National Surgical Adjuvant Breast and Bowel Project B-22
Fisher B, Anderson S, Wickerham DL, DeCillis A, Dimitrov N, Mamounas E, Wolmark N, Pugh R, Atkins JN, Meyers FJ, Abramson N, Wolter J, Bornstein RS, Levy L, Romond EH, Caggiano V, Grimaldi M, Jochimsen P, Deckers P
Classic Papers and Current Comments 5(4):669-681, 2001

B-16
Postoperative Chemotherapy and Tamoxifen Compared With Tamoxifen Alone in the Treatment of Positive-Node Breast Cancer Patients Aged 50 Years and Older With Tumors Responsive to Tamoxifen: Results from NSABP B-16
Fisher B, Redmond C, Legault-Poisson S, Dimitrov NV, Brown AM, Wickerham DL, Wolmark N, Margolese RG, Bowman D, Glass AG, Kardinal CG, Robidoux A, Jochimsen P, Cronin W, Deutsch M, Fisher ER, Myers DB, Hoehn JL
Classic Papers and Current Comments 5(4):630-643, 2001

B-15
Two Months of Ddoxorubicin-Cyclophosphamide With and Without Interval Reinduction Therapy Compared With 6 Months of Cyclophosphamide, Methotrexate, and Florouracil in Positive-Node Breast Cancer Patients With Tamoxifen-Monresponsive Tumors: Results the National Surgical Adjuvant Breast and Bowel Project B-15
Fisher B, Brown AM, Dimitrov NV, Poisson R, Redmond C, Margolese RG, Bowman D, Wolmark N, Wickerham L, Kardinal CG, Shibata H, Paterson AH, Sutherland CM, Robert NJ, Ager PJ, Levy L, Wolter J, Wozniak T, Fisher ER, Deutsch M
Classic Papers and Current Comments 5(4):644-657, 2001

P-1, P-2
Benefit/Risk Assessment of SERM Therapy: Clinical Trial Versus Clinical Practice Settings
Costantino JP
Annals of the New York Academy of Sciences 949:280-285 December, 2001

P-1, P-2
The Role of Tamoxifen in Breast Cancer Prevention: Issues Sparked by the NSABP Breast Cancer Prevention Trial (P-1)
Wolmark N, Dunn BK
Annals of the New York Academy of Sciences 949:99-108 December, 2001

P-1
Quality of Life and Tamoxifen in a Breast Cancer Prevention Trial: A Summary of Findings From the NSABP P-1 Study
Day R.
Annals of the New York Academy of Sciences 949:143-50 December, 2001

P-1, P-1G
Tamoxifen and Breast Cancer Incidence Among Women with Inherited Mutations in BRCA1 and BRCA2: National Surgical Adjuvant Breast and Bowel Project (NSABP-P1) Breast Cancer Prevention Trial
King MC, Wieand S, Hale K, Lee M, Walsh T, Owens K, Tait J, Ford L, Dunn BK, Costantino J, Wickerham L, Wolmark N, Fisher B; National Surgical Adjuvant Breast and Bowel Project
JAMA : the Journal of the American Medical Association 286(18):2251-2256 November 14, 2001

P-1
Tamoxifen and Depression: More Evidence from the National Surgical Adjuvant Breast and Bowel Project's Breast Cancer Prevention (P-1) Randomized Study
Day R, Ganz PA, Costantino JP
Journal of the National Cancer Institute 93(21):1615-1623, November 7, 2001

B-27
Sentinel Lymph Node Biopsy After Neoadjuvant Chemotherapy for Breast Cancer
Julian TB, Patel N, Dusi D, Olson P, Nathan G, Jasnosz K, Isaacs G, Wolmark N
American Journal of Surgery 182(4):407-410 October 2001

B-14, B-17, B-24, P-1
Ductal Carcinoma in Situ
Wickerham DL
Journal of Clinical Oncology 19(18 Suppl):98S-100S, September 15, 2001

B-17, B-24, P-1
Prevention of Invasive Breast Cancer in Women with Ductal Carcinoma in Situ: an Update of the National Surgical Adjuvant Breast and Bowel Project Experience
Fisher B, Land S, Mamounas E, Dignam J, Fisher ER, Wolmark N
Seminars in Oncology 28(4):400-418, August 2001

B-18
Preoperative (Neoadjuvant) Chemotherapy in Patients with Breast Cancer
Mamounas EP, Fisher B
Seminars in Oncology 28(4):389-399, August 2001

B-18, B-27
Incorporating Genomics into the Cancer Clinical Trial Process
Paik S
Seminars in Oncology 28(3):305-309, June 2001

P-1, P-2
Breast Cancer Chemoprevention: Current Status and Future Directions
Wickerham DL, Tan-Chiu E
Seminars in Oncology 28(3):253-259, June 2001

B-18
Preoperative Chemotherapy in Patients With Operable Breast Cancer: Nine-year Results From National Surgical Adjuvant Breast and Bowel Project B-18
Wolmark N, Wang J, Mamounas E, Bryant J, Fisher B
Journal of the National Cancer Institute Monogr (30):96-102, 2001

B-13, B-14, B-19, B-20, B-21, B-23
Findings From Recent National Surgical Adjuvant Breast and Bowel Project Adjuvant Studies in Stage I Breast Cancer
Fisher B, Jeong JH, Dignam J, Anderson S, Mamounas E, Wickerham DL, Wolmark N
Journal of the National Cancer Institute Monogr (30):62-66, 2001

B-14
Duration of Adjuvant Tamoxifen Therapy
Bryant J, Fisher B, Dignam J
Journal of the National Cancer Institute Monogr (30):56-61, 2001

B-06, B-09, B-11, B-15, B-18, B-22, B-25
Adjuvant Therapy For Very Young Women With Breast Cancer: Need For Tailored Treatments
Goldhirsch A, Gelber RD, Yothers G, Gray RJ, Green S, Bryant J, Gelber S, Castiglione-Gertsch M, Coates AS
Journal of the National Cancer Institute Monogr (30):44-51, 2001

B-13, B-14, B-15, B-16, B-19, B-20, B-22
Efficacy of Systemic Adjuvant Therapy for Breast Cancer in African-American and Caucasian Women
Dignam JJ
Journal of the National Cancer Institute Monogr (30):36-43, 2001

B-14
Five Versus More Than Five Years of Tamoxifen for Lymph Node-Negative Breast Cancer: Updated Findings From The National Surgical Adjuvant Breast and Bowel Project B-14 Randomized Trial
Fisher B, Dignam J, Bryant J, Wolmark N
Journal of the National Cancer Institute 93(9):684-90, May 2, 2001

B-06
Fifteen-Year Prognostic Discriminants for Invasive Breast Carcinoma
Fisher ER, Anderson S, Tan-Chiu E, Fisher B, Eaton L, Wolmark N
Cancer 91(S8):1679-87, April 15, 2001

P-1
Tamoxifen and Cardiac Risk Factors in Healthy Women: Suggestion of an Anti-Inflammatory Effect
Cushman M, Costantino JP, Tracy RP, Song K, Buckley L, Roberts JD, Krag DN
Arteriosclerosis, Thrombosis, and Vascular Biology 21(2):255-61, February, 2001

B-23
Tamoxifen and Chemotherapy for Axillary Node-Negative, Estrogen Receptor-Negative Breast Cancer: Findings From National Surgical Adjuvant Breast and Bowel Project B-23
Fisher B, Anderson S, Tan-Chiu E, Wolmark N, Wickerham DL, Fisher ER, Dimitrov NV, Atkins JN, Abramson N, Merajver S, Romond EH, Kardinal CG, Shibata HR, Margolese RG, Farrar WB
Journal of Clinical Oncology 19(4):931-42, February 15, 2001

C-01, C-02, C-03, C-04, C-05, C-06
National Surgical Adjuvant Breast and Bowel Project Trials in Colon Cancer
Wolmark N, Colangelo L, Wieand S
Seminars in Oncology 28(1 Suppl 1):9-13, February 2001

B-06, B-13, B-14, B-19, B-20
Prognosis and Treatment of Patients With Breast Tumors of One Centimeter or Less and Negative Axillary Lymph Nodes
Fisher B, Dignam J, Tan-Chiu E, Anderson S, Fisher ER, Wittliff JL, Wolmark N
Journal of the National Cancer Institute 93(2):112-20, January 17, 2001

P-1
Cardiovascular Effects of Tamoxifen in Women With and Without Heart Disease: Breast Cancer Prevention Trial
Reis SE, Costantino JP, Wickerham DL, Tan-Chiu E, Wang J, Kavanah M
Journal of the National Cancer Institute 93(1):16-21, January 3, 2001

B-15
HER2 and Choice of Adjuvant Chemotherapy for Invasive Breast Cancer: National Surgical Adjuvant Breast and Bowel Project Protocol B-15
Paik S, Bryant J, Tan-Chiu E, Yothers G, Park C, Wickerham DL, Wolmark N
Journal of the National Cancer Institute 92(24):1991-8, December 20, 2000

C-06
UFT/Leucovorin vs 5-FU/Leucovorin in Colon Cancer
Smith RE, Lembersky BC, Wieand HS, Colangelo L, Mamounas EP
Oncology 14(10 Suppl 9):24-7, October 2000

R-02
Randomized Trial of Postoperative Adjuvant Chemotherapy With or Without Radiotherapy for Carcinoma of the Rectum: National Surgical Adjuvant Breast and Bowel Project Protocol R-02
Wolmark N, Wieand HS, Hyams DM, Colangelo L, Dimitrov NV, Romond EH, Wexler M, Prager D, Cruz AB Jr, Gordon PH, Petrelli NJ, Deutsch M, Mamounas E, Wickerham DL, Fisher ER, Rockette H, Fisher B
Journal of the National Cancer Institute 92(5):388-96, March 1, 2000

Differences in Breast Cancer Prognosis Among African-American and Caucasian Women
Dignam JJ
CA - A Cancer Journal for Clinicians 50(1):50-64, January-February 2000

B-26
Randomized Trial of 3-Hour Versus 24-Hour Infusion of High-Dose Paclitaxel in Patients with Metastatic or Locally Advanced Breast Cancer: National Surgical Adjuvant Breast and Bowel Project Protocol B-26
Smith RE, Brown AM, Mamounas EP, Anderson SJ, Lembersky BC, Atkins JH, Shibata HR, Baez L, DeFusco PA, Davila E, Tipping SJ, Bearden JD, Thirlwell MP
Journal of Clinical Oncology 17(11):3403-3411, November 1999

B-25
Further Evaluation of Intensified and Increased Total Dose of Cyclophosphamide for the Treatment of Primary Breast Cancer: Findings From National Surgical Adjuvant Breast and Bowel Project B-25
Fisher B, Anderson S, DeCillis A, Dimitrov N, Atkins JN, Fehrenbacher L, Henry PH, Romond EH, Lanier KS, Davila E, Kardinal CG, Laufman L, Pierce HI, Abramson N, Keller AM, Hamm JT, Wickerham DL, Begovic M, Tan-Chiu E, Tian W, Wolmark N
Journal of Clinical Oncology 17(11):3374-3388, November 1999

C-01, C-02, C-03, C-04, C-05
Outcomes Among African-Americans and Caucasians in Colon Cancer Adjuvant Therapy Trials: Findings From the National Surgical Adjuvant Breast and Bowel Project
Dignam JJ, Colangelo L, Tian W, Jones J, Smith R, Wickerham DL, Wolmark N
Journal of the National Cancer Institute 91(22):1933-40, November 17, 1999

C-04
Clinical Trial to Assess the Relative Efficacy of Fluorouracil and Leucovorin, Fluorouracil and Levamisole, and Fluorouracil, Leucovorin, and Levamisole in Patients With Dukes' B and C Carcinoma of the Colon: Results From National Surgical Adjuvant Breast and Bowel Project C-04
Wolmark N, Rockette H, Mamounas E, Jones J, Wieand S, Wickerham DL, Bear HD, Atkins JN, Dimitrov NV, Glass AG, Fisher ER, Fisher B
Journal of Clinical Oncology 17(11):3553-3559, November 1999

P-1
Weighing the Risks and Benefits of Tamoxifen Treatment for Preventing Breast Cancer
Gail MH, Costantino JP, Bryant J, Croyle R, Freedman L, Helzlsouer K, Vogel V
Journal of the National Cancer Institute 91(21):1829-46, November 3, 1999

P-1
Validation Studies for Models Projecting the Risk of Invasive and Total Breast Cancer Incidence
Costantino JP, Gail MH, Pee D, Anderson S, Redmond CK, Benichou J, Wieand HS
Journal of the National Cancer Institute 91(18):1541-8, September 15, 1999

P-1
Health-Related Quality of Life and Tamoxifen in Breast Cancer Prevention: A Report From the National Surgical Adjuvant Breast and Bowel Project P-1 Study
Day R, Ganz P, Costantino J, Cronin W, Wickerham DL, Fisher B
Journal of Clinical Oncology 17(9):2659-2669, September 1999

B-17
Pathologic findings from the National Surgical Adjuvant Breast Project (NSABP) eight-year update of Protocol B-17: intraductal carcinoma
Fisher ER, Dignam J, Tan-Chiu E, Costantino J, Fisher B, Paik S, Wolmark N
Cancer 86(3):429-38, August 1, 1999

B-24
Tamoxifen in treatment of intraductal breast cancer: National Surgical Adjuvant Breast and Bowel Project B-24 randomised controlled trial
Fisher B, Dignam J, Wolmark N, Wickerham DL, Fisher ER, Mamounas E, Smith R, Begovic M, Dimitrov NV, Margolese RG, Kardinal CG, Kavanah MT, Fehrenbacher L, Oishi RH
Lancet 353(9169):1993-2000, June 12, 1999

B-13, B-14, B17, B-18, B-19, B-20, P-1
Highlights from Recent National Surgical Adjuvant Breast and Bowel Project Studies in the Treatment and Prevention of Breast Cancer
Fisher B
CA - A Cancer Journal for Clinicians 49(3):159-177, May-June 1999

C-01, C-02, C-03, C-04
Comparative Efficacy of Adjuvant Chemotherapy in Patients with Dukes' B Versus Dukes' C Colon Cancer: Results From Four National Surgical Adjuvant Breast and Bowel Project Adjuvant Studies (C-01, C-02, C-03, and C-04)
Mamounas E, Wieand S, Wolmark N, Bear HD, Atkins JN, Song K, Jones J, Rockette H
Journal of Clinical Oncology 17(5):1349-1355, May 1999

B-18, B-27
Overview of National Surgical Adjuvant Breast Project Neoadjuvant Chemotherapy Studies
Mamounas EP
Seminars in Oncology 6 (Suppl 3):31-35, 1998

B-14
S-phase fraction combined with other patient and tumor characteristics for the prognosis of node-negative, estrogen-receptor-positive breast cancer
Bryant J, Fisher B, Gunduz N, Costantino JP, Emir B
Breast Cancer Research and Treatment 51(3):239-53, 1998

B-14
Early stopping of a clinical trial when there is evidence of no treatment benefit: protocol B-14 of the National Surgical Adjuvant Breast and Bowel Project
Dignam JJ; Bryant J; Wieand HS; Fisher B; Wolmark N
Control Clin Trials 19(6):575-88, December 1998

C-05
Adjuvant 5-fluorouracil and leucovorin with or without interferon alfa- 2a in colon carcinoma: National Surgical Adjuvant Breast and Bowel Project protocol C-05
Wolmark N; Bryant J; Smith R; Grem J; Allegra C; Hyams D; Atkins J; Dimitrov N; Oishi R; Prager D; Fehrenbacher L; Romond E; Colangelo L; Fisher B
Journal of the National Cancer Institute 90:23:1810-6, 1998

P-1
Tamoxifen for prevention of breast cancer: report of the National Surgical Adjuvant Breast and Bowel Project P-1 Study
Fisher B, Costantino JP, Wickerham DL, Redmond CK, Kavanah M, Cronin WM, Vogel V, Robidoux A, Dimitrov N, Atkins J, Daly M, Wieand S, Tan-Chiu E, Ford L, Wolmark N
Journal of the National Cancer Institute 90:18:1371-1388, 1998

B-11
erbB-2 and response to doxorubicin in patients with axillary lymph node-positive, hormone receptor-negative breast cancer
Paik S, Bryant J, Park C, Fisher B, Tan-Chiu E, Hyams D, Fisher ER, Lippman ME, Wickerham DL, Wolmark N
Journal of the National Cancer Institute 90:18:1361-1370, 1998

B-18
Effect of Preoperative Chemotherapy on the Outcome of Women with Operable Breast Cancer
Fisher B, Bryant J, Wolmark N, Mamounas E, Brown A, Fisher ER, Wickerham DL, Begovic M, DeCillis A, Robidoux A, Margolese RG, Cruz AB Jr, Hoehn JL, Lees AW, Dimitrov NV, Bear HD
Journal of Clinical Oncology 16(8):2672-2685, 1998

B-14
Long-Term Tamoxifen Citrate Use and Potential Ocular Toxicity
Gorin MB, Day R, Costantino JP, Fisher B, Redmond CK, Wickerham L, Gomolin JE, Margolese RG, Mathen MK, Bowman DM, Kaufman DI, Dimitrov NV, Singerman LJ, Bornstein R, Wolmark N
American Journal of Ophthalmololy 125(4):493-501, April 1998

P-1
Compliance with Quality of Life Data Collection in the National Surgical Adjuvant Breast and Bowel Project (NSABP) Breast Cancer Prevention Trial
Ganz PA, Day R, Costantino J
Statistics in Medicine 17(5-7):613-622, March-April 1998

B-17
Lumpectomy and Radiation Therapy for the Treatment of Intraductal Breast Cancer: Findings from National Surgical Adjuvant Breast and Bowel Project B-17
Fisher B, Dignam J, Wolmark N, Mamounas E, Costantino J, Poller W, Fisher ER, Wickerham DL, Deutsch M, Margolese R, Dimitrov N, and Kavanah M
Journal of Clinical Oncology 16(2):441-452, 1998

C-06
Future Directions in the Adjuvant Treatment of Colon Cancer
Mamounas EP, Wieand HS, Jones J, Wickerham DL, Wolmark N
Oncology 11:9 (Suppl. No 10):44-47, September 1997

B-27
NSABP Protocol B-27. Preoperative doxorubicin plus cyclophosphamide followed by preoperative or postoperative docetaxel
Mamounas EP
Oncology 11:6 (Suppl. No 6):37-40, June 1997

B-06
Lumpectomy Margins and Much More
Fisher ER
Cancer 79.8:1453-1458, 1997

B-20
Tamoxifen and Chemotherapy for Lymph Node-Negative, Estrogen Receptor-Positive Breast Cancer
Fisher B, Dignam J, Wolmark N, DeCillis A, Emir B, Wickerham DL, Bryant J, Dimitrov N, Abramson N, Atkins J, Shibata H, Deschenes L, Margolese R
Journal of the National Cancer Institute 89.22:1673-1682, 1997

R-03
A clinical trial to evaluate the worth of preoperative multimodality therapy in patients with operable carcinoma of the rectum: a progress report of National Surgical Adjuvant Breast and Bowel Project R-03
Hyams DM, Mamounas EP, Petrelli N, Rockette H, Jones J, Wieand HS, Deutsch M, Wickerham DL, Fisher B, Wolmark N
Diseases of the Colon & Rectum 40(2):131-139, February 1997

B-18
Effect of Preoperative Chemotherapy on Local-Regional Disease in Women with Operable Breast Cancer: Findings from National Surgical Adjuvant Breast and Bowel Project B-18
Fisher B, Brown A, Mamounas E, Wieand S, Robidoux A, Margolese RG, Cruz AB Jr, Fisher ER, Wickerham DL, Wolmark N, DeCillis A, Hoehn JL, Lees AW, Dimitrov NV
Journal of Clinical Oncology 15:2483-2493, 1997

B-14
Coronary Heart Disease Mortality and Adjuvant Tamoxifen Therapy
Costantino J, Kuller L, Ives D, Fisher B, Dignam J.
Journal of the National Cancer Institute 89:11, 1997

B-22
Increased Intensification and Total Dose of Cyclophosphamide in a Doxorubicin-Cyclophosphamide Regimen for the Treatment of Primary Breast Cancer: Findings from National Surgical Adjuvant Breast and Bowel Project B-22
Fisher B, Anderson S, Wickerham DL, DeCillis A, Dimitrov N, Mamounas E, Wolmark N, Pugh R, Atkins JN, Meyers FJ, Abramson N, Wolter J, Bornstein RS, Levy L, Romond EH, Caggiano V, Grimaldi M, Jochimsen P, and Deckers P.
Journal of Clinical Oncology 15:5:1858-1869, 1997

B-13, B-14
Prognosis among African-American Women and White Women with Lymph Node Negative Breast Carcinoma
Dignam J, Redmond C, Fisher B, Costantino J, Edwards B.
Cancer 80:80-90, 1997

B-17
Pathologic findings from the National Surgical Adjuvant Breast Project (NSABP) Protocol B-17. Five-year observations concerning lobular carcinoma in situ
Fisher ER, Costantino J, Fisher B, Palekar AS, Paik SM, Suarez CM, Wolmark N
Cancer 78(7):1403-16, October 1996

B-06
A Comment on the Rates of Ipsilateral Breast Tumor Recurrence (IBTR) on NSABP Protocol B-06
Anderson S, Fisher B, Wieand HS
World Journal of Surgery 20(4):514-515, May 1996

B-14
Five Versus More Than Five Years of Tamoxifen Therapy for Breast Cancer Patients With Negative Lymph Nodes and Estrogen Receptor-Positive Tumors
Fisher B, Dignam J, Bryant J, DeCillis A, Wickerham DL, Wolmark N, Costantino J, Redmond C, Fisher E, Bowman D, Couture J, Dimitrov N, Margolese R, Robidoux A, Shibata H, Terz J, Paterson A, Feldman M, Farrar W, Evans J, Lickely H.
Journal of the National Cancer Institute 88:1529-42, 1996

B-13, B-19
Sequential Methotrexate 5-Fluorouracil (M->F) for the Treatment of Node-Negative Breast Cancer Patients with Estrogen-Receptor-Negative Tumors: Eight-Year Results from NSABP B-13 and First Report of Findings from NSABP B-19 Comparing M->F with Conventional CMF
Fisher B, Dignam J, Mamounas EP, Costantino J, Wickerham DL, Redmond C, Wolmark N, Dimitrov N, Bowman D, Glass A, Atkins J, Abramson N, Sutherland C, Aron B, Margolese R, and other contributing NSABP investigators
Journal of Clinical Oncology 14:7:1982-1992, 1996

B-17
Pathologic Findings From the National Surgical Adjuvant Breast and Bowel Project (NSABP) Protocol B-17: Intraductal Carcinoma (Duct Carcinoma In Situ)
Fisher ER, Costantino J, Fisher B, Palekar AS, Redmond C, Mamounas EP, and NSABP collaborating investigators
Cancer 75:1310-1319, 1995

B-06
Reanalysis and Results After 12 Years of Follow-up in a Randomized Clinical Trial Comparing Total Mastectomy with Lumpectomy with or without Irradiation in the Treatment of Breast Cancer
Fisher B, Anderson S, Redmond C, Wolmark N, Wickerham DL, and Cronin W
New England Journal of Medicine 333:22:1456-1461, 1995

P-1
Baseline Quality of Life Assessment in the NSABP Breast Cancer Prevention Trial
Ganz PA, Day R, Ware JE, Redmond C, and Fisher B
Journal of the National Cancer Institute 87:18:1372-1382, 1995

BP-53, BP-54
The Efficacy of RHu-CSF and RHu GM-CSF in Permitting the Administration of Higher Doses of Cyclophosphamide in a Doxorubicin-Cyclophosphamide Combination: An NSABP Pilot Study in Patients with Metastatic or High-Risk Primary Breast Cancer
Mamounas EP, Anderson S, Wickerham DL, Clark R, Stoller R, Hamm JT, Stewart JA, Bear HB, Glass AG, Bornstein R, and Fisher B
American Journal of Clinical Oncology 17:374-381, 1994

B-14
Endometrial Cancer in Tamoxifen-Treated Breast Cancer Patients: Findings from NSABP B-14
Fisher B, Costantino JP, Redmond CK, Fisher ER, Wickerham DL, and Cronin W
Journal of the National Cancer Institute 86:527-537, 1994

B-06, B-17
Conservative Surgery for the Management of Invasive and Noninvasive Carcinoma of the Breast: The NSABP Trials
Fisher B and Anderson S
World Journal of Surgery 18:63-69, 1994

R-01
The Role of Thymidylate Synthase Expression in Prognosis and Outcome to Adjuvant Chemotherapy in Patients with Rectal Cancer
Johnston PG, Fisher ER, Rockett HE, Fisher B, Wolmark N, Chabner BA, and Allegra CJ
Journal of Clinical Oncology 12:2640-2647, 1994

C-03
The Benefit of Leucovorin-Modulated Fluorouracil as Postoperative Adjuvant Therapy for Primary Colon Cancer: Results From NSABP Protocol C-03
Wolmark N, Rockette H, Fisher B, Wickerham DL, Redmond C, Fisher ER, Jones J, Mamounas EP, Ore L, Petrelli NJ, Spurr CL, Dimitrov N, Romond EH, Sutherland CM, Kardinal CG, DeFusco PA, Jochimsen P, and other NSABP investigators
Journal of Clinical Oncology 11:1879-1887, 1993

B-06
Pathologic Findings From the National Surgical Adjuvant Breast and Bowel Project Protocol B-06: Ten-Year Pathologic and Clinical Prognostic Discriminants
Fisher ER, Anderson S, Redmond C, Fisher B, and NSABP collaborating investigators
Cancer 71:2507-2514, 1993

B-17
Lumpectomy Compared With Lumpectomy and Radiation Therapy for the Treatment of Intraductal Breast Cancer
Fisher B, Costantino J, Redmond C, Fisher ER, Margolese R, Dimitrov N, Wickerham DL, Wolmark N, Deutsch M, Ore L, Mamounas EP, Kavanah M
New England Journal of Medicine 328:1581-1586, 1993

B-13, B-14
Systemic Therapy in Node-Negative Patients: Updated Findings From NSABP Clinical Trials
Fisher B and Redmond C
JNCI Monographs 11:105-116, 1992

B-06
Significance of Ipsilateral Breast Tumor Recurrence After Lumpectomy
Fisher B, Anderson S, Fisher ER, Redmond C, Mamounas EP, Wickerham DL, Wolmark N, and Margolese RG
The Lancet 338:327-331, August 3, 1991

B-14
Effect of Tamoxifen on Serum Insulinlike Growth Factor - I Levels in Stage I Breast Cancer Patients
Pollak M, Costantino J, Constantin P, Blauer S-A, Guyda H, Redmond C, Fisher B, and Margolese R
Journal of the National Cancer Institute 82:1693-1697, 1990

B-10
Evaluation of the Worth of Corynebacterium Parvum in Conjuction with Chemotherapy as Adjuvant Treatment for Primary Breast Cancer: Eight-Year Results from NSABP B-10
Fisher B, Brown A, Wolmark N, Fisher ER, Redmond C, Wickerham DL, Margolese R, Dimitrov N, Pilch Y, Glass A, Sutherland C, and Foster R
Cancer 66:220-227, 1990

C-02
Adjuvant Therapy of Dukes' A, B, and C Adenocarcinoma of the Colon with Portal-Vein Fluorouracil Hepatic Infusion: Preliminary Results of National Surgical Adjuvant Breast and Bowel Project Protocol C-02
Wolmark N, Rockette H, Wickerham DL, Fisher B, Redmond C, Fisher ER, Potvin M, Davies RJ, Jones J, Robidoux A, Wexler M, Gordon P, Cruz AB, Horsley S, Nims TA, Thirlwell M, Phillips WA, Prager D, Stern HS, Lerner HJ, and Frazier TG
Journal of Clinical Oncology 8:1466-1475, 1990

B-15
Two Months of Doxorubicin-Cyclophosphamide With and Without Interval Reinduction Therapy Compared with Six Months of Cyclophosphamide, Methotrexate, and Fluorouracil in Positive-Node Breast Cancer Patients with Tamoxifen-Nonresponsive Tumors: Results from NSABP B-15
Fisher B, Brown AM, Dimotrov NV, Poisson R, Redmond C, Margolese RG, Bowman D, Wolmark N, Wickerham DL, Kardinal CG, Shibata H, Paterson AHG, Sutherland CM, Robert NJ, Ager PJ, Levy L, Wolter J, Wozniak T, Fisher ER, and Deutsch M
Journal of Clinical Oncology 8:1483-1496, 1990

B-16
Postoperative Chemotherapy and Tamoxifen Compared with Tamoxifen Alone in the Treatment of Positive-Node Breast Cancer Patients Aged 50 years and Older with Tumors Responsive to Tamoxifen: Results from NSABP B-16
Fisher B, Redmond C, Legault-Poisson S, Dimitrov NV, Brown AM, Wickerham DL, Wolmark N, Margolese RG, Bowman D, Glass AG, Kardinal CG, Robidoux A, Jochimsen P, Cronin W, Deutsch M, Fisher ER, Myers DB, and Hoehn JL
Journal of Clinical Oncology 8:1005-1018, 1990

B-13, B-14
Systemic Therapy in Patients with Node-Negative Breast Cancer: A Commentary Based on Two National Surgical Adjuvant Breast and Bowel Project (NSABP) Clinical Trials
Fisher B, Redmond C, Wickerham DL, Wolmark N, Bowman D, Couture J, Dimitrov NV, Margolese R, Legault-Poisson S, and Robidoux A
Annals of Internal Medicine 111:703-712, 1989

B-06
Eight-Year Results of a Randomized Clinical Trial Comparing Total Mastectomy and Lumpectomy With or Without Irradiation in the Treatment of Breast Cancer
Fisher B, Redmond C, Poisson R, Margolese R, Wolmark N, Wickerham DL, Fisher E, Deutsch M, Caplan R, Pilch Y, Glass A, Shibata H, Lerner H, Terz J, and Sidorovich L
New England Journal of Medicine 320:822-828, 1989

B-14
A Randomized Clinical Trial Evaluating Tamoxifen in the Treatment of Patients with Node-Negative Breast Cancer who have Estrogen-Receptor-Positive Tumors
Fisher B, Costantino J, Redmond C, Poisson R, Bowman D, Couture J, Dimitrov NV, Wolmark N, Wickerham DL, Fisher ER, Margolese R, Robidoux A, Shibata H, Terz J, Paterson AHG, Feldman MI, Farrar W, Evans J, Lickley HL, and Ketner M
New England Journal of Medicine 320:479-484, 1989

C-01
Postoperative Adjuvant Chemotherapy or BCG for Colon Cancer: Results From NSABP Protocol C-01
Wolmark N, Fisher B, Rockette H, Redmond C, Wickerham DL, Fisher ER, Jones J, Glass A, Lerner H, Lawrence W, Prager D, Wexler M, Evans J, Cruz A, Dimitrov N, and Jochimsen P
Journal of the National Cancer Institute 80:30-36, 1988

R-01
Postoperative Adjuvant Chemotherapy or Radiation Therapy for Rectal Cancer: Results from NSABP Protocol R-01
Fisher B, Wolmark N, Rockette H, Redmond C, Deutsch M, Wickerham DL, Fisher ER, Caplan R, Jones J, Lerner H, Gordon P, Feldman M, Cruz A, Legault-Poisson S, Wexler M, Lawrence W, and Robidoux A
Journal of the National Cancer Institute 80:21-29, 1988

B-11, B-12
Increased Benefit From Addition of Adriamycin to Adjuvant Therapy for Stage II Breast Cancer: Results From NSABP Protocols B-11 and B-12
Fisher B, Wickerham DL, Redmond C, Wolmark N, Glass A, Bowman D, Jochimsen P, and Poisson S
Proceedings American Society of Clinical Oncology 6:62, 1987

B-09
Prolonging Tamoxifen Therapy for Primary Breast Cancer: Findings From the National Surgical Adjuvant Breast and Bowel Project Clinical Trial
Fisher B, Brown A, Wolmark N, Redmond C, Wickerham DL, Wittliff J, Dimitrov N, Poisson SL, Schipper H, and Prager D
Annals of Internal Medicine 106:649-654, 1987

B-06
The Technique of Segmental Mastectomy (Lumpectomy) and Axillary Dissection: A Syllabus From the National Surgical Adjuvant Breast and Bowel Project Workshops
Margolese R, Poisson R, Shibata H, Pilch Y, Lerner H, and Fisher B
Surgery 102:828-834, 1987

B-05
Ten-Year Results from the NSABP Clinical Trial Evaluating the Use of L-Phenylalanine Mustard (L-PAM) in the Management of Primary Breast Cancer
Fisher B, Fisher ER, and Redmond C
Journal of Clinical Oncology 4:929-941, 1986

B-09
Adjuvant Chemotherapy With and Without Tamoxifen in the Treatment of Primary Breast Cancer: 5-Year Results from the NSABP Trial
Fisher B, Redmond C, Brown A, Fisher ER, Wolmark N, Bowman D, Plotkin D, Wolter J, Bornstein R, Legault-Poisson S, and Saffer EA
Journal of Clinical Oncology 4:459-471, 1986

B-04
Ten-Year Results of a Randomized Clinical Trial Comparing Radical Mastectomy and Total Mastectomy With or Without Resection
Fisher B, Redmond C, Fisher ER, Bauer M, Wolmark N, Wickerham DL, Deutsch M, Montague E, Margolese R, and Foster R
New England Journal of Medicine 312:674-681, 1985

B-06
Five-Year Results of a Randomized Clinical Trial Comparing Total Mastectomy and Segmental Mastectomy With or Without Radiation in the Treatment of Breast Cancer
Fisher B, Bauer M, Margolese R, Poisson R, Pilch Y, Redmond C, Fisher E, Wolmark N, Deutsch M, Montague E, Saffer E, Wickerham DL, Lerner H, Glass A, Shibata H, Deckers P, Ketcham A, Oishi R, and Russell I
New England Journal of Medicine 312:665-673, 1985

B-09
Treatment of Primary Breast Cancer with Chemotherapy and Tamoxifen
Fisher B, Redmond C, Brown A, Wolmark N, Wittliff J, Fisher ER, Plotkin D, Bowman D, Sachs S, Wolter J, Frelick R, Desser R, LiCalzi N, Geggie P, Campbell T, Elias EG, Prager D, Koontz P, Volk H, Dimitrov N, Gardner B, Lerner H, and Shibata H
New England Journal of Medicine 305:1-6, 1981

B-05, B-07
L-Phenylalanine Mustard (L-PAM) in the Management of Primary Breast Cancer: An Update of Earlier Findings and a Comparison with Those Utilizing L-PAM Plus 5-Fluorouracil (5-FU)
Fisher B, Glass A, Redmond C, Fisher ER, Barton B, Such E, Carbone P, Economou S, Foster R, Frelick R, Lerner H, Levitt M, Margolese R, MacFarlane J, Plotkin D, Shibata H, and Volk H<br> Cancer 39:2883-2903, 1977

B-04
Comparison of Radical Mastectomy with Alternative Treatments for Primary Breast Cancer: A First Report of Results from a Prospective Randomized Clinical Trial
Fisher B, Montague E, Redmond C, Barton B, Borland D, Fisher ER, Deutsch M, Schwarz G, Margolese R, Donegan W, Volk H, Konvolinka C, Gardner B, Cohn I, Lesnick G, Cruz AB, Lawrence W, Nealon T, Butcher H, and Lawton R
Cancer 39:2827-2839, 1977

B-04
The Pathology of Invasive Breast Cancer: A Syllabus Derived from Findings of the National Surgical Adjuvant Breast and Bowel Project (Protocol No. 4)
Fisher ER, Gregorio RM, Fisher B with the assistance of Redmond C, Vellios F, and Sommers SC
Cancer 36:1-85, 1975