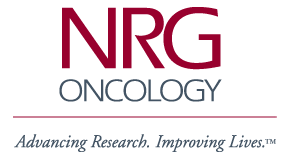 ---

NSABP Members' Area
Password Protected - Access
Limited to NSABP Participating
Institutions Only

NSABP Foundation, Inc.


---
General NSABP Information
Financial Conflicts of
Interest Policy
Coalition Comment:
Reconfiguration
IOM Report Group Comment
Contact the NSABP
Pathology Section
Future Meetings
NSABP Newsletters
Media Info on STAR
Employment

Clinical Trials Information
Clinical Trials Overview
Protocol Chart
Never Say Lost
Treatment Trials Information
Protocol B-51
Protocol B-52
Protocol B-53/S1207
Protocol B-55/BIG 6-13
Prevention Trials Information
Protocol P-1 - BCPT
Protocol P-2 - STAR
Scientific Publications
Related Web Sites
---
Medical Search Engines
---

To report problems, ask
questions or make comments,
please send e-mail to:
Webmaster@nsabp.pitt.edu


Medical Search Engines
---

Conduct searches of the following medical information sources:

American Medical Association
The AMA is the nation's leader in promoting professionalism in medicine and setting standards for medical education, practice, and ethics.

Annals of Internal Medicine
Established in 1927 by the American College of Physicians (ACP), the Annals of Internal Medicine is the leading journal for studies in internal medicine.

Cancer Detection and Prevention Online
Cancer Detection and Prevention (CDP) is a primary, peer-refereed journal devoted to cancer prevention by predictive and preventive oncology. It is uniquely focused on advances in genetics, molecular medicine, and biotechnologies that have an impact on clinical oncology modalities.

Cell
Cell publishes reports of novel results in any area of experimental biology.

Duke Comprehensive Cancer Center
Duke Comprehensive Cancer Center became one of the nationís first cancer centers to be established in December 1971, and it has outstanding multidisciplinary programs for all types of cancer.

Diseases of the Colon and Rectum
Official journal of the American Society of Colon and Rectal Surgeons.

Journal of Clinical Oncology
Official journal of the American Society of Clinical Oncology.

Journal of the National Cancer Institute
The Journal of the National Cancer Institute publishes manuscripts that describe new findings of particular significance in any area relating to cancer, as well as associated news items, reviews, and opinion pieces.

The Lancet
An international journal of medical science and practice.

Medline
MEDLINE® (Medical Literature, Analysis, and Retrieval System Online) is the U.S. National Library of Medicine's (NLM) premier bibliographic database that contains over 11 million references to journal articles in life sciences with a concentration on biomedicine.

MedWeb
MedWeb is a catalog of biomedical and health related web sites maintained by the staff of the Robert W. Woodruff Health Sciences Center Library at Emory University.

Memorial Sloan-Kettering Cancer Center
Memorial Sloan-Kettering Cancer Center, established in 1884, is the world's oldest and largest private institution devoted to prevention, patient care, research, and education in cancer.

National Library of Medicine
The National Library of Medicine (NLM), on the campus of the National Institutes of Health in Bethesda, Maryland, is the world's largest medical library. The Library collects materials in all areas of biomedicine and health care, as well as works on biomedical aspects of technology, the humanities, and the physical, life, and social sciences.

The New England Journal of Medicine
The on-line version of the New England Journal of Medicine.

PubMed
PubMed is a project developed by the National Center for Biotechnology Information (NCBI) at the National Library of Medicine (NLM), located at the National Institutes of Health (NIH). It has been developed in conjunction with publishers of biomedical literature as a search tool for accessing literature citations and linking to full-text journals at Web sites of participating publishers.

The U.S. Department of Defense Military Health System
Official Web Presence of the Office of the Assistant Secretary of Defense(Health Affairs) and the TRICARE Management Activity.