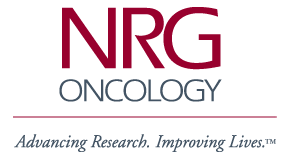 ---

NSABP Members' Area
Password Protected - Access
Limited to NSABP Participating
Institutions Only

NSABP Foundation, Inc.


---
General NSABP Information
Financial Conflicts of
Interest Policy
Coalition Comment:
Reconfiguration
IOM Report Group Comment
Contact the NSABP
Pathology Section
Future Meetings
NSABP Newsletters
Media Info on STAR
Employment

Clinical Trials Information
Clinical Trials Overview
Protocol Chart
Never Say Lost
Treatment Trials Information
Protocol B-51
Protocol B-52
Protocol B-53/S1207
Protocol B-55/BIG 6-13
Prevention Trials Information
Protocol P-1 - BCPT
Protocol P-2 - STAR
Scientific Publications
Related Web Sites
---
Medical Search Engines
---

To report problems, ask
questions or make comments,
please send e-mail to:
Webmaster@nsabp.pitt.edu


Annotated Bibliography of NSABP Publications
---

Treatment of Primary Breast Cancer with Chemotherapy and Tamoxifen
Fisher B, Redmond C, Brown A, Wolmark N, Wittliff J, Fisher ER, Plotkin D, Bowman D, Sachs S, Wolter J, Frelick R, Desser R, LiCalzi N, Geggie P, Campbell T, Elias EG, Prager D, Koontz P, Volk H, Dimitrov N, Gardner B, Lerner H, and Shibata H
New England Journal of Medicine 305:1-6, 1981

Abstract
We studied the possibility that the addition of tamoxifen to L-phenylalanine mustard combined with 5-fluorouracil enhances the benefit from the latter two drugs that has been observed in women with primary breast cancer and positive axillary nodes. Recurrence of disease was reduced at two years in patients given the three-drug regimen whose tumor estrogen-receptor levels were greater than or equal to 10 fmol. Among patients greater than or equal to 50 years old treatment failure was significantly reduced (P less than 0.001): by 51 per cent in those with one to three positive nodes and by 64 per cent in those with four or more. Higher receptor levels were associated with a greater probability of disease-free survival. Patients less than or equal to 49 years old were less responsive: those with one to three positive nodes received no benefit from tamoxifen at any receptor level, whereas those with four or more appeared to have reduced treatment failure associated with higher receptor levels. This adjuvant chemotherapy is not indicated in patients less than or equal to 49 years old whose tumor receptor levels are below 10 fmol; there is a suggestion of benefit in patients greater than or equal to 50 years old whose levels are low.

National Surgical Adjuvant Breast and Bowel Project, Pittsburgh, PA.