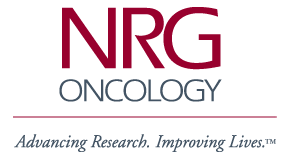 ---

NSABP Members' Area
Password Protected - Access
Limited to NSABP Participating
Institutions Only

NSABP Foundation, Inc.


---
General NSABP Information
Financial Conflicts of
Interest Policy
Coalition Comment:
Reconfiguration
IOM Report Group Comment
Contact the NSABP
Pathology Section
Future Meetings
NSABP Newsletters
Media Info on STAR
Employment

Clinical Trials Information
Clinical Trials Overview
Protocol Chart
Never Say Lost
Treatment Trials Information
Protocol B-51
Protocol B-52
Protocol B-53/S1207
Protocol B-55/BIG 6-13
Prevention Trials Information
Protocol P-1 - BCPT
Protocol P-2 - STAR
Scientific Publications
Related Web Sites
---
Medical Search Engines
---

To report problems, ask
questions or make comments,
please send e-mail to:
Webmaster@nsabp.pitt.edu


Annotated Bibliography of NSABP Publications
---

Moving Forward: Herceptin in the Adjuvant Setting
Tan-Chiu E, Piccart M
Oncology 63 Suppl 1:57-63, 2002

Abstract
HER2 overexpression/amplification, which is an early event in breast cancer development, is associated with a poor prognosis and may predict response to therapy. Herceptin, an anti-HER2 monoclonal antibody, has shown significant efficacy in the treatment of HER2-positive metastatic breast cancer and appears to provide greater benefit the earlier the drug is given. Moreover, Herceptin also demonstrates a favorable safety profile and is associated with quality-of-life benefits. Taken together, these factors provide the rationale for moving this drug into the adjuvant setting, and four large-scale trials that will involve a total of more than 12,000 women with HER2-positive primary breast cancer have been undertaken to address this issue. In the United States, NSABP trial B31 and the Intergroup N9831 trial will investigate Herceptin in combination with the standard US regimen of anthracycline/cyclophosphamide followed by paclitaxel. Trial BCIRG 006, which is being conducted globally, will examine Herceptin in combination with platinum salts/docetaxel. The HERA Trial, involving countries outside the US, will examine q3-weekly Herceptin monotherapy given for 1 and 2 years after the completion of adjuvant chemo-/radiation therapy. The breadth of the ongoing Herceptin adjuvant trials will potentially allow the optimal treatment approach to be identified.

Cancer Research Network Inc., 350 NW 84th Avenue, Suite 305, Plantation, FL, USA.