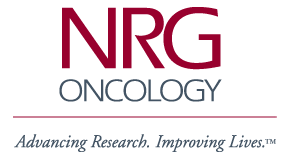 ---

NSABP Members' Area
Password Protected - Access
Limited to NSABP Participating
Institutions Only

NSABP Foundation, Inc.


---
General NSABP Information
Financial Conflicts of
Interest Policy
Coalition Comment:
Reconfiguration
IOM Report Group Comment
Contact the NSABP
Pathology Section
Future Meetings
NSABP Newsletters
Media Info on STAR
Employment

Clinical Trials Information
Clinical Trials Overview
Protocol Chart
Never Say Lost
Treatment Trials Information
Protocol B-51
Protocol B-52
Protocol B-53/S1207
Protocol B-55/BIG 6-13
Prevention Trials Information
Protocol P-1 - BCPT
Protocol P-2 - STAR
Scientific Publications
Related Web Sites
---
Medical Search Engines
---

To report problems, ask
questions or make comments,
please send e-mail to:
Webmaster@nsabp.pitt.edu


Annotated Bibliography of NSABP Publications
---

Effect of Tamoxifen on Venous Thrombosis Risk Factors in Women Without Cancer: the Breast Cancer Prevention Trial
Cushman M, Costantino JP, Bovill EG, Wickerham DL, Buckley L, Roberts JD, Krag DN
British Journal of Hematology 120(1):109-116, January 2003

Abstract
Tamoxifen reduces breast cancer incidence among healthy women, but is associated with an increased risk of venous thrombosis. We studied the 6 month effects of tamoxifen on venous thrombosis risk factors in women without cancer. One hundred and eleven women at one centre who were participants in a multicentre breast cancer prevention trial were randomized, in double-blind fashion, to receive 20 mg/d of tamoxifen or placebo. The activated protein C (APC) ratio and concentrations of antithrombin, protein C antigen, and total protein S were measured at baseline and 6 months of treatment. None of the factors changed over 6 months in placebo-treated women. Among tamoxifen-treated women, antithrombin and protein S, but not protein C or APC ratio were reduced. Sequential antithrombin concentrations with tamoxifen were 114% and 104% (P = 0.001 compared with placebo). Sequential protein S concentrations with tamoxifen were 18.42 and 17.30 micro g/ml (P = 0.02 compared with placebo). Reductions in antithrombin and protein S were greater in postmenopausal women, but did not differ by other risk factors for venous thrombosis, such as body mass index. Reductions of antithrombin and protein S, but not protein C or APC resistance, might relate to the increased risk of venous thrombosis associated with tamoxifen treatment.

Department of Medicine, University of Vermont, Burlington, VT, USA.