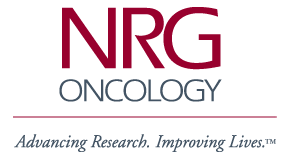 ---

NSABP Members' Area
Password Protected - Access
Limited to NSABP Participating
Institutions Only

NSABP Foundation, Inc.


---
General NSABP Information
Financial Conflicts of
Interest Policy
Coalition Comment:
Reconfiguration
IOM Report Group Comment
Contact the NSABP
Pathology Section
Future Meetings
NSABP Newsletters
Media Info on STAR
Employment

Clinical Trials Information
Clinical Trials Overview
Protocol Chart
Never Say Lost
Treatment Trials Information
Protocol B-51
Protocol B-52
Protocol B-53/S1207
Protocol B-55/BIG 6-13
Prevention Trials Information
Protocol P-1 - BCPT
Protocol P-2 - STAR
Scientific Publications
Related Web Sites
---
Medical Search Engines
---

To report problems, ask
questions or make comments,
please send e-mail to:
Webmaster@nsabp.pitt.edu


Annotated Bibliography of NSABP Publications
---

Prognostic Value of Thymidylate Synthase, Ki-67, and p53 in Patients With Dukes' B and C Colon Cancer: a NCI-NSABP Collaborative Study
Allegra CJ, Paik S, Colangelo LH, Parr AL, Kirsch I, Kim G, Klein P, Johnston PG, Wolmark N, Wieand HS
Journal of Clinical Oncology 21(2):241-250, January 15, 2003

Abstract
Purpose: To define the value of thymidylate synthase (TS), Ki-67, and p53 as prognostic markers in patients with stage II and III colon carcinoma.

Patients and Methods: We retrospectively analyzed the prognostic value of TS, Ki-67, and p53 in 706 patients with Dukes' B (291 patients) or Dukes' C (415 patients) colon carcinoma who were treated with either surgery alone (275 patients) or surgery plus fluorouracil (FU)-leucovorin chemotherapy (431 patients) in National Surgical Adjuvant Breast and Bowel Project (NSABP) protocols C01-C04. All three markers were assayed using immunohistochemical techniques.

Results: Using 5 years of follow-up data, our retrospective analysis demonstrated an association between TS intensity (relapse-free survival [RFS]: risk ratio [RR] = 1.46, P =.01; overall survival [OS]: RR = 1.54, P =.002), Ki-67 (RFS: RR = 0.76, P =.05; OS: RR = 0.62, P =.001), and p53 (RFS: RR = 1.49, P =.01; OS: RR = 1.21, P =.18) for RFS and OS. High TS intensity levels and positive p53 staining were associated with a worse outcome. Tumors containing a high percentage of Ki-67-positive cells enjoyed an improved outcome compared with those patients whose tumors contained relatively few positive cells. An interaction with treatment was not identified for any of the markers.

Conclusion: This retrospective investigation demonstrated that TS, Ki-67, and p53 staining each had significant prognostic value for patients with Dukes' B and C colon carcinoma. However, none of the markers could be used to clearly discern groups of individuals who would be predicted to derive greater or lesser benefit from the use of adjuvant chemotherapy.

Medicine Branch, National Cancer Institute, National Institutes of Health, Bethesda, MD, USA.