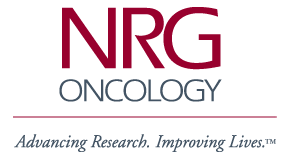 ---

NSABP Members' Area
Password Protected - Access
Limited to NSABP Participating
Institutions Only

NSABP Foundation, Inc.


---
General NSABP Information
Financial Conflicts of
Interest Policy
Coalition Comment:
Reconfiguration
IOM Report Group Comment
Contact the NSABP
Pathology Section
Future Meetings
NSABP Newsletters
Media Info on STAR
Employment

Clinical Trials Information
Clinical Trials Overview
Protocol Chart
Never Say Lost
Treatment Trials Information
Protocol B-51
Protocol B-52
Protocol B-53/S1207
Protocol B-55/BIG 6-13
Prevention Trials Information
Protocol P-1 - BCPT
Protocol P-2 - STAR
Scientific Publications
Related Web Sites
---
Medical Search Engines
---

To report problems, ask
questions or make comments,
please send e-mail to:
Webmaster@nsabp.pitt.edu


Annotated Bibliography of NSABP Publications
---

Phase II Trial of Doxorubicin/Docetaxel/Cyclophosphamide for Locally Advanced and Metastatic Breast Cancer: Results from NSABP Trial BP-58
Smith RE, Anderson SJ, Brown A, Scholnik AP, Desai AM, Kardinal CG, Lembersky BC, Mamounas EP
Clinical Breast Cancer 2002;3(5):333-340

Abstract
Based on the recommended phase II doses for doxorubicin (60 mg/m2) and docetaxel (60 mg/m2) and the National Surgical Adjuvant Breast and Bowel Project's (NSABP) experience with doxorubicin and cyclophosphamide (cyclophosphamide 600 mg/m2), we conducted a phase II trial at 18 institutions using doxorubicin/docetaxel/cyclophosphamide (ATC) given every 21 days, in preparation for a major adjuvant breast cancer study (NSABP B-30), in which ATC would be used. Eligibility requirements included measurable stage IIIB/IV breast cancer, performance status 0-2, normal left ventricular ejection fraction, and no prior chemotherapy for metastatic disease (nontaxane adjuvant chemotherapy was allowed if completed > 12 months before entry and if the cumulative dose of doxorubicin was =240 mg/m2). Eighty-nine patients were entered who ranged in age from 30-78 years (38.2% < 50 years; 61.8% =50 years). A total of 33.7% of patients had stage IIIB disease, and 66.3% had stage IV disease. Among the stage IV patients, 20.3% had received prior adjuvant chemotherapy. Dexamethasone premedication (8 mg p.o. b.i.d. for 3 days) and prophylactic ciprofloxacin (500 mg p.o. b.i.d. days 5-15) were used. Colony-stimulating growth factors were reserved for secondary prophylaxis after prolonged or febrile neutropenia (FN) or documented severe infection in a prior cycle. After a cumulative dose of doxorubicin 480 mg/m2, patients could continue with docetaxel/cyclophosphamide alone. Eighty-nine patients and 577 courses were evaluable for toxicity. Median time on study as of May 2002 was 36.5 months (range, 28-47 months). Febrile neutropenia occurred in 34 patients (38%); 8 developed FN in the absence of prior prophylactic growth factor support; 26 developed FN despite prior growth factor support (for one patient this information was unavailable). There were no septic deaths. One patient died from pulmonary embolism. Other grade 3/4 adverse events included: nausea (9%), vomiting (7%), stomatitis (6%), diarrhea (4%), arthralgia/myalgia (3%), and neurotoxicity (1%). Clinical congestive heart failure was seen in 3 patients (3.4%). Seventy-seven patients were evaluable for best response within 6 cycles of therapy. Thirteen patients (16.9%) had a complete response, 43 (55.8%) had a partial response, for an overall response rate of 72.7%. The median response duration was 23.8 months (95% CI, 16.2-37.8 months), and the median time to progression or death was 23.5 months (95% CI, 16.3-38.7 months). The median survival time was 35.6 months (95% CI, 26.6-39.4 months). The administration of ATC with primary ciprofloxacin and secondary colony-stimulating factor prophylaxis is feasible and active. Its value in the adjuvant setting is currently under investigation.