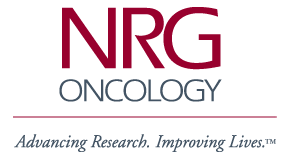 ---

NSABP Members' Area
Password Protected - Access
Limited to NSABP Participating
Institutions Only

NSABP Foundation, Inc.


---
General NSABP Information
Financial Conflicts of
Interest Policy
Coalition Comment:
Reconfiguration
IOM Report Group Comment
Contact the NSABP
Pathology Section
Future Meetings
NSABP Newsletters
Media Info on STAR
Employment

Clinical Trials Information
Clinical Trials Overview
Protocol Chart
Never Say Lost
Treatment Trials Information
Protocol B-51
Protocol B-52
Protocol B-53/S1207
Protocol B-55/BIG 6-13
Prevention Trials Information
Protocol P-1 - BCPT
Protocol P-2 - STAR
Scientific Publications
Related Web Sites
---
Medical Search Engines
---

To report problems, ask
questions or make comments,
please send e-mail to:
Webmaster@nsabp.pitt.edu


Annotated Bibliography of NSABP Publications
---

Tamoxifen Versus Raloxifene in the Prevention of Breast Cancer
Wickerham DL
European Journal of Cancer 2002; 38 (Suppl 6): S20-S21

Abstract
NSABP P-1, The Breast Cancer Prevention Trial:
The National Surgical Adjuvant Breast and Bowel Project (NSABP) Breast Cancer Prevention Trial BCPT (P-1) was designed to evaluate the value of tamoxifen in reducing the risk of invasive breast cancer in women at increased risk for the disease. The 13 388 women who entered the trial were randomly assigned to receive either 20 mg tamoxifen or placebo daily for a 5-year period. Initial study results demonstrated 175 cases of invasive breast cancer in the placebo group and 89 in the tamoxifen group (Risk Ratio (RR) 0.51; 95% Confidence Interval (CI) 0.39–0.66, P<0.0001). The reduced risk for those on tamoxifen was apparent among all age groups eligible for the trial and was also seen for women with a history of lobular carcinoma in situ (LCIS) (RR 0.44; 95% CI 0.16–1.06) as well as for women with a history of atypical lobular or ductal hyperplasia (RR 0.14; 95% CI 0.03–0.47). The distribution of primary tumour size, axillary nodal status, and histological characteristics of the cancers was not substantially different between the tamoxifen and the placebo groups. However, there was a dramatic reduction in the number of oestrogen receptor (ER)-positive breast cancers occurring in the tamoxifen-treated women.

European Tamoxifen Prevention Trials:
Two studies published in the Lancet after the 1998 P-1 trial results were reported contradict that study's findings. Both of these, the Italian Tamoxifen Prevention Study and the Royal Marsden Hospital Tamoxifen Prevention Pilot Trial, included smaller and somewhat different patient populations, which may partially explain the disparate results.

Studies of Raloxifene:
The MORE Trial:
The Multiple Outcomes of Raloxifene Evaluation (MORE) Trial was a randomised study designed to determine whether raloxifene, a benzothiophene selective oestrogen receptor modulator (SERM), would reduce the risk of fracture in postmenopausel women with osteoporosis. Each of the 7704 women enrolled was assigned to receive either 60 mg of raloxifene, 120 mg of raloxifene, or placebo daily. The development of breast cancer was a secondary endpoint of the trial, and women were not selected because of their breast cancer risk. At a median 48-month follow-up, there a total of 61 cases of invasive breast cancer, resulting in a 72% risk reduction with raloxifene (RR 0.28; 95% CI 0.17–0.46). Raloxifene was not associated with an increased risk of uterine cancer.

The STAR Trial:
The NSABP has initiated its second breast cancer prevention trial, P-2, The Study of Tamoxifen and Raloxifene (STAR), in which 22,000 postmenopausal women at increased risk for breast cancer are being randomly assigned to receive either 20 mg of tamoxifen or 60 mg raloxifene daily for a 5-year period. Approximately 500 centers in the United States, Canada and Puerto Rico are participating in this trial, and as of 1 November 2001, 11,645 women had been randomised into the study.

Conclusions:
Although significant, the NSABP's P-1 Trial was only the first step in the study of the prevention of breast cancer. Other trials are needed, and several of these are currently underway or in development. In addition to new trials and agents, surrogate markers must be identified and validated to help us avoid having to conduct large trials that require cancer endpoints.