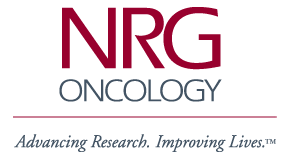 ---

NSABP Members' Area
Password Protected - Access
Limited to NSABP Participating
Institutions Only

NSABP Foundation, Inc.


---
General NSABP Information
Financial Conflicts of
Interest Policy
Coalition Comment:
Reconfiguration
IOM Report Group Comment
Contact the NSABP
Pathology Section
Future Meetings
NSABP Newsletters
Media Info on STAR
Employment

Clinical Trials Information
Clinical Trials Overview
Protocol Chart
Never Say Lost
Treatment Trials Information
Protocol B-51
Protocol B-52
Protocol B-53/S1207
Protocol B-55/BIG 6-13
Prevention Trials Information
Protocol P-1 - BCPT
Protocol P-2 - STAR
Scientific Publications
Related Web Sites
---
Medical Search Engines
---

To report problems, ask
questions or make comments,
please send e-mail to:
Webmaster@nsabp.pitt.edu


Annotated Bibliography of NSABP Publications
---

Acute Myeloid Leukemia and Myelodysplastic Syndrome After Doxorubicin-Cyclophosphamide Adjuvant Therapy for Operable Breast Cancer: The National Surgical Adjuvant Breast and Bowel Project Experience
Smith RE, Bryant J, DeCillis A, Anderson S; National Surgical Adjuvant Breast and Bowel Project Experience
Journal of Clinical Oncology 2003 April 1;21(7):1195-1204

Abstract
Purpose: We reviewed data from all adjuvant NSABP breast cancer trials that tested regimens containing both doxorubicin (A) and cyclophosphamide (C) to characterize the incidence of subsequent acute myeloid leukemia (AML) and myelodysplastic syndrome (MDS).

Materials and Methods: Six complete NSABP trials have investigated AC regimens (B-15, B-16, B-18, B-22, B-23, and B-25). Six distinct AC regimens have been tested and are distinguished by differences in cyclophosphamide intensity and cumulative dose and by the presence or absence of mandated prophylactic support with growth factor and ciprofloxacin. In all regimens, A was given at 60 mg/m(2) q 21 days x 4. C was given as follows: 600 mg/m(2) q 21 days x 4 ("standard AC"); 1,200 mg(2) q 21 days x 2; 1,200 mg/m(2) q 21 days x 4; 2,400 mg/m(2) q 21 days x 2; and 2,400 mg/m(2) q 21 days x 4. Occurrence of AML/MDS was summarized by incidence per 1,000 patient-years at risk and by cumulative incidence. Rates were compared across regimens, by age, and by treatment with or without breast radiotherapy.

Results: The incidence of AML/MDS was sharply elevated in the more intense regimens. In patients receiving two or four cycles of C at 2,400 mg/m(2) with granulocyte colony-stimulating factor (G-CSF) support, cumulative incidence of AML/MDS at 5 years was 1.01% (95% confidence interval [CI], 0.63% to 1.62%), compared with 0.21% (95% CI, 0.11% to 0.41%) for patients treated with standard AC. Patients who received breast radiotherapy experienced more secondary AML/MDS than those who did not (RR = 2.38, P=.006), and the data indicated that G-CSF does may possibly also be independently correlated with increased risk.

Conclusion: AC regimens employing intensified doses of cyclophosphamide requiring G-CSF support were characterized by increased rates of subsequent AML/MDS, although the incidence of AML/MDS was small relative to that of breast cancer relapse. Breast radiotherapy appeared to be associated with an increased risk of AML/MDS.