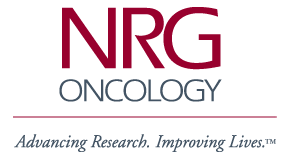 ---

NSABP Members' Area
Password Protected - Access
Limited to NSABP Participating
Institutions Only

NSABP Foundation, Inc.


---
General NSABP Information
Financial Conflicts of
Interest Policy
Coalition Comment:
Reconfiguration
IOM Report Group Comment
Contact the NSABP
Pathology Section
Future Meetings
NSABP Newsletters
Media Info on STAR
Employment

Clinical Trials Information
Clinical Trials Overview
Protocol Chart
Never Say Lost
Treatment Trials Information
Protocol B-51
Protocol B-52
Protocol B-53/S1207
Protocol B-55/BIG 6-13
Prevention Trials Information
Protocol P-1 - BCPT
Protocol P-2 - STAR
Scientific Publications
Related Web Sites
---
Medical Search Engines
---

To report problems, ask
questions or make comments,
please send e-mail to:
Webmaster@nsabp.pitt.edu


Annotated Bibliography of NSABP Publications
---

Obesity, Tamoxifen Use, and Outcomes in Women with Estrogen Receptor-Positive Early-Stage Breast Cancer
Dignam JJ, Wieand K, Johnson KA, Fisher B, Xu L, Mamounas EP
Journal of the National Cancer Institute 2003 October 1; 95(19):1467-1476

Abstract
Background: Obesity is associated with both increased breast cancer risk and poorer prognosis after disease onset. However, little is known about the effect of obesity on treatment efficacy. We evaluated the association of obesity with outcomes and with tamoxifen efficacy in women with early-stage, hormone-responsive breast cancer participating in a multicenter cancer cooperative group clinical trial.

Methods: The cohort consisted of 3385 women enrolled in National Surgical Adjuvant Breast and Bowel Project (NSABP) protocol B-14, a randomized, placebo-controlled trial evaluating tamoxifen for lymph node-negative, estrogen receptor (ER)-positive breast cancer. Hazards of breast cancer recurrence, contralateral breast tumors, other new primary cancers, and several mortality endpoints were evaluated in relation to body mass index (BMI), using statistical modeling to adjust for other prognostic factors. Median follow-up time was 166 months. All statistical tests were two-sided.

Results: The hazard of breast cancer recurrence was the same among obese (BMI > or =30.0 kg/m2) women as compared with underweight and normal-weight women (BMI <25.0; hazard ratio [HR] = 0.98, 95% confidence interval [CI] = 0.80 to 1.18). Contralateral breast cancer hazard was higher in obese women than in underweight/normal-weight women (HR = 1.58, 95% CI = 1.10 to 2.25), as was the risk of other primary cancers (HR = 1.62, 95% CI = 1.16 to 2.24). Compared with normal-weight women, obese women had greater all-cause mortality (HR = 1.31, 95% CI = 1.12 to 1.54) and greater risk of deaths due to causes unrelated to breast cancer (HR = 1.49, 95% CI = 1.15 to 1.92). Breast cancer mortality was not statistically significantly increased for obese women (HR = 1.20, 95% CI = 0.97 to 1.49). Tamoxifen reduced breast cancer recurrence and mortality, regardless of BMI.

Conclusions: For women with lymph node-negative, ER-positive breast cancer, obesity was not associated with a material increase in recurrence risk or a change in tamoxifen efficacy. However, because obesity was associated with increased risks of contralateral breast cancer, of other primary cancers, and of overall mortality, it may influence long-term outcomes for breast cancer survivors.