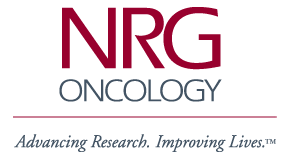 ---

NSABP Members' Area
Password Protected - Access
Limited to NSABP Participating
Institutions Only

NSABP Foundation, Inc.


---
General NSABP Information
Financial Conflicts of
Interest Policy
Coalition Comment:
Reconfiguration
IOM Report Group Comment
Contact the NSABP
Pathology Section
Future Meetings
NSABP Newsletters
Media Info on STAR
Employment

Clinical Trials Information
Clinical Trials Overview
Protocol Chart
Never Say Lost
Treatment Trials Information
Protocol B-51
Protocol B-52
Protocol B-53/S1207
Protocol B-55/BIG 6-13
Prevention Trials Information
Protocol P-1 - BCPT
Protocol P-2 - STAR
Scientific Publications
Related Web Sites
---
Medical Search Engines
---

To report problems, ask
questions or make comments,
please send e-mail to:
Webmaster@nsabp.pitt.edu


Annotated Bibliography of NSABP Publications
---

Impact of T and N Stage and Treatment on Survival and Relapse in Adjuvant Rectal Cancer: A Pooled Analysis.
Gunderson LL, Sargent DJ, Tepper JE, Wolmark N, O'Connell MJ, Begovic M, Allmer C, Colangelo L, Smalley SR, Haller DG, Martenson JA, Mayer RJ, Rich TA, Ajani JA, MacDonald JS, Willett CG, Goldberg RM
J Clin Oncol. 2004 May 15;22(10):1785-96. Epub 2004 Apr 05.

Abstract
Purpose: To determine survival and relapse rates by T and N stage and treatment method in five randomized phase III North American rectal adjuvant studies.

Patients and Methods: Data were pooled from 3,791 eligible patients enrolled onto North Central Cancer Treatment Group (NCCTG) 79-47-51, NCCTG 86-47-51, US Gastrointestinal Intergroup 0114, National Surgical Adjuvant Breast and Bowel Project (NSABP) R01, and NSABP R02. Surgery alone (S) was the treatment arm in 179 patients. The remaining patients received adjuvant treatment as follows: irradiation (RT) alone (n = 281), RT + fluorouracil (FU) +/- semustine bolus chemotherapy (CT; n = 779), RT + protracted venous infusion CT (n = 325), RT + FU +/- leucovorin or levamisole bolus CT (n = 1,695), or CT alone (n = 532). Five-year follow-up was available in 94% of surviving patients, and 8-year follow-up, in 62%.

Results: Overall (OS) and disease-free survival were dependent on TN stage, NT stage, and treatment method. Even among N2 patients, T substage influenced 5-year OS (T1-2, 67%; T3, 44%; T4, 37%; P <.001). Three risk groups of patients were defined: (1) intermediate (T1-2/N1, T3/N0), (2) moderately high (T1-2/N2, T3/N1, T4/N0), and (3) high (T3/N2, T4/N1, T4/N2). For intermediate-risk patients, those receiving S plus CT had 5-year OS rates of 85% (T1-2/N1) and 84% (T3/N0), which was similar to results with S plus RT plus CT (T1-2/N1, 78% to 83%; T3/N0, 74% to 80%). For moderately high-risk lesions, 5-year OS ranged from 43% to 70% with S plus CT, and 44% to 80% with S plus RT plus CT. For high-risk lesions, 5-year OS ranged from 25% to 45% with S plus CT, and 29% to 57% with S plus RT plus CT.

Conclusion: Different treatment strategies may be indicated for intermediate-risk versus moderately high- or high-risk patients based on differential survival rates and rates of relapse. Use of trimodality treatment for all patients with intermediate-risk lesions may be excessive, since S plus CT resulted in 5-year OS of approximately 85%; however, 5-year disease-free survival rates with S plus CT were 78% (T1-2/N1) and 69%(T3/N0), indicating room for improvement.

Radiation Oncology Department, Mayo Clinic Cancer Center, Scottsdale, AZ 85259, USA.