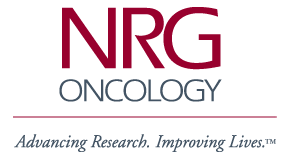 ---

NSABP Members' Area
Password Protected - Access
Limited to NSABP Participating
Institutions Only

NSABP Foundation, Inc.


---
General NSABP Information
Financial Conflicts of
Interest Policy
Coalition Comment:
Reconfiguration
IOM Report Group Comment
Contact the NSABP
Pathology Section
Future Meetings
NSABP Newsletters
Media Info on STAR
Employment

Clinical Trials Information
Clinical Trials Overview
Protocol Chart
Never Say Lost
Treatment Trials Information
Protocol B-51
Protocol B-52
Protocol B-53/S1207
Protocol B-55/BIG 6-13
Prevention Trials Information
Protocol P-1 - BCPT
Protocol P-2 - STAR
Scientific Publications
Related Web Sites
---
Medical Search Engines
---

To report problems, ask
questions or make comments,
please send e-mail to:
Webmaster@nsabp.pitt.edu


Annotated Bibliography of NSABP Publications
---

Randomized Trial of Adjuvant Therapy in Colon Carcinoma: 10-Year Results of NSABP Protocol C-01.
Smith RE, Colangelo L, Wieand HS, Begovic M, Wolmark N
J Natl Cancer Inst. 2004 Aug 4;96(15):1128-32.

Abstract
Background: The National Surgical Adjuvant Breast and Bowel Project C-01 trial reported in 1988 that, for patients with adenocarcinoma of the colon, compared with surgery alone, 1) postoperative chemotherapy with 1-(2-chloroethyl)-3-(4-trans-methylcyclohexyl)-1-nitrosourea (i.e., MeCCNU or semustine), vincristine, and 5-fluorouracil was associated with better 5-year disease-free and overall survival and 2) postoperative immunotherapy with bacillus Calmette-Guerin was associated with better 5-year overall, but not disease-free, survival. We now provide a 10-year update of this trial.

Methods: Between November 11, 1977, and February 28, 1983, 1166 patients with resected Dukes' stage B and C adenocarcinoma of the colon were stratified by Dukes' stage, sex, and age (<65 years or > or =65 years) and then randomly assigned to receive no further treatment (surgery alone; 394 patients), adjuvant chemotherapy (379 patients), or adjuvant immunotherapy (393 patients). Those eligible for follow-up included 375 (95.2%) patients in the surgery-alone group, 349 (92.1%) patients in the adjuvant-chemotherapy group, and 372 (94.7%) patients in the adjuvant-immunotherapy group. All statistical tests were two-sided.

Results: No difference was observed between patients in the chemotherapy group and those in the surgery-alone group in 10-year disease-free survival (hazard ratio [HR] = 1.14, 95% confidence interval [CI] = 0.94 to 1.39;P =.17) or overall survival (HR = 1.12, 95% CI = 0.91 to 1.38; P=.27). Immunotherapy did not appear to prevent tumor relapse after 10 years (for surgery alone versus immunotherapy, relative risk [RR] = 0.99, 95% CI = 0.78 to 1.25; P =.93) but had a beneficial effect on 10-year overall survival (for surgery alone versus immunotherapy, RR = 1.27, 95% CI = 1.03 to 1.56; P =.02) that apparently results from a reduction in deaths associated with comorbidities in the immunotherapy group.

Conclusion: The disease-free and overall survival benefit associated with chemotherapy in this patient population is of limited duration, disappearing after 10 years.

NSABP Operations Center, Pittsburgh, PA (RES, NM); NSABP Biostatistical Center, Pittsburgh, PA 15212-5234, USA.