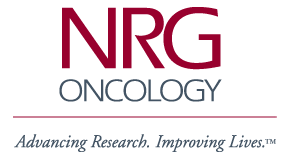 ---

NSABP Members' Area
Password Protected - Access
Limited to NSABP Participating
Institutions Only

NSABP Foundation, Inc.


---
General NSABP Information
Financial Conflicts of
Interest Policy
Coalition Comment:
Reconfiguration
IOM Report Group Comment
Contact the NSABP
Pathology Section
Future Meetings
NSABP Newsletters
Media Info on STAR
Employment

Clinical Trials Information
Clinical Trials Overview
Protocol Chart
Never Say Lost
Treatment Trials Information
Protocol B-51
Protocol B-52
Protocol B-53/S1207
Protocol B-55/BIG 6-13
Prevention Trials Information
Protocol P-1 - BCPT
Protocol P-2 - STAR
Scientific Publications
Related Web Sites
---
Medical Search Engines
---

To report problems, ask
questions or make comments,
please send e-mail to:
Webmaster@nsabp.pitt.edu


Annotated Bibliography of NSABP Publications
---

Contralateral Breast Cancer and Thromboembolic Events in African American Women Treated with Tamoxifen.
McCaskill-Stevens W, Wilson J, Bryant J, Mamounas E, Garvey L, James J, Cronin W, Wickerham DL
J Natl Cancer Inst. 2004 Dec 1;96(23):1762-9.

Abstract
Background: Information about breast cancer treatment and prevention in African American women is scant, and recommendations for therapy from clinical trials for breast cancer are based primarily on data obtained from white women.

Methods: We compared the effects of tamoxifen on risk of contralateral breast cancer and thromboembolic events in African American women and white women with a history of primary breast cancer. Data from 13 National Surgical Adjuvant Breast and Bowel Project clinical trials were pooled for analyses of time to contralateral breast cancer as a first event (eight trials and 10,619 patients) and of time to any thromboembolic phenomenon as a first event (all 13 trials and 20,878 patients). Risk factors for contralateral breast cancer and thromboembolic events among all women were determined using univariate proportional hazards models. (For each racial group, the rate of events associated with tamoxifen use was calculated as the ratio of the incidence rate with tamoxifen to that without tamoxifen.) Proportional hazards regression models were used to calculate 95% confidence intervals (CIs) and risk ratios. All statistical tests were two-sided.

Results: Risk factors for contralateral breast cancer were body mass index (BMI) and lymph node positivity; those for thromboembolic events were BMI and age. In women of both ethnicities with estrogen receptor-positive breast cancer, those who took tamoxifen experienced a similar reduction in contralateral breast cancer (risk ratio for African American women = 0.74, 95% CI = 0.46 to 1.17, n = 690; risk ratio for white women = 0.76, 95% CI = 0.59 to 0.98, n = 9929; P = .92). Tamoxifen was also associated with an increase in thromboembolic events. The relative risk for thromboembolic events was higher in both African American and white women treated with tamoxifen and chemotherapy than in those who were treated with tamoxifen alone (risk ratio for African American women = 10.70, 95% CI = 5.94 to 19.28 versus 2.16, 95% CI = 1.26 to 3.71; n = 1842; risk ratio for white women = 15.49, 95% CI = 9.53 to 25.17 versus 3.13, 95% CI = 2.04 to 4.79, n = 19,036), and this effect was similar between the races (P = .10).

Conclusions: African American and white women appear to have the same risks of contralateral breast cancer and thromboembolic events in response to tamoxifen treatment.

CORE Investigators National Cancer Institute, National Institutes of Health, 6130 Executive Blvd., EPN 2014, Bethesda, MD 20892, USA.