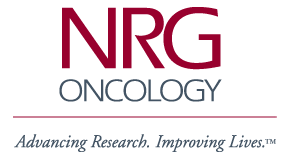 ---

NSABP Members' Area
Password Protected - Access
Limited to NSABP Participating
Institutions Only

NSABP Foundation, Inc.


---
General NSABP Information
Financial Conflicts of
Interest Policy
Coalition Comment:
Reconfiguration
IOM Report Group Comment
Contact the NSABP
Pathology Section
Future Meetings
NSABP Newsletters
Media Info on STAR
Employment

Clinical Trials Information
Clinical Trials Overview
Protocol Chart
Never Say Lost
Treatment Trials Information
Protocol B-51
Protocol B-52
Protocol B-53/S1207
Protocol B-55/BIG 6-13
Prevention Trials Information
Protocol P-1 - BCPT
Protocol P-2 - STAR
Scientific Publications
Related Web Sites
---
Medical Search Engines
---

To report problems, ask
questions or make comments,
please send e-mail to:
Webmaster@nsabp.pitt.edu


Annotated Bibliography of NSABP Publications
---

A Randomized Clinical Trial Evaluating Tamoxifen in the Treatment of Patients with Node-Negative Breast Cancer who have Estrogen-Receptor-Positive Tumors
Fisher B, Costantino J, Redmond C, Poisson R, Bowman D, Couture J, Dimitrov NV, Wolmark N, Wickerham DL, Fisher ER, Margolese R, Robidoux A, Shibata H, Terz J, Paterson AHG, Feldman MI, Farrar W, Evans J, Lickley HL, and Ketner M
New England Journal of Medicine 320:479-484, 1989

Abstract
We conducted a randomized, double-blind, placebo-controlled trial of postoperative therapy with tamoxifen (10 mg twice a day) in 2644 patients with breast cancer, histologically negative axillary nodes, and estrogen-receptor-positive (greater than or equal to 10 fmol) tumors. No survival advantage was observed during four years of follow-up (92 percent for placebo vs. 93 percent for tamoxifen; P = 0.3). There was a significant prolongation of disease-free survival among women treated with tamoxifen, as compared with those receiving placebo (83 percent vs. 77 percent; P less than 0.00001). This advantage was observed in both the patients less than or equal to 49 years old (P = 0.0005) and those greater than or equal to 50 (P = 0.0008), particularly in the former, among whom the rate of treatment failure was reduced by 44 percent. Multivariate analysis indicated that all subgroups of patients benefited. Tamoxifen significantly reduced the rate of treatment failure at local and distant sites, tumors in the opposite breast, and the incidence of tumor recurrence after lumpectomy and breast irradiation. The benefit was attained with a low incidence of clinically appreciable toxic effects. The magnitude of the improvement obtained does not preclude the need for future trials in which patients given tamoxifen could serve as the control group in an evaluation of potentially better therapies. Tamoxifen treatment is justified in patients who meet the eligibility criteria of the present study and who refuse to participate in those trials. Since patients with tumors too small for conventional analysis of estrogen-receptor and progesterone-receptor concentrations were not eligible for this study, no information is available to indicate that such patients should receive tamoxifen.

National Surgical Adjuvant Breast and Bowel Project, Pittsburgh, PA.