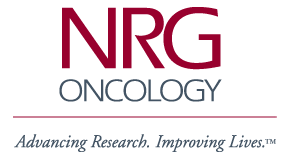 ---

NSABP Members' Area
Password Protected - Access
Limited to NSABP Participating
Institutions Only

NSABP Foundation, Inc.


---
General NSABP Information
Financial Conflicts of
Interest Policy
Coalition Comment:
Reconfiguration
IOM Report Group Comment
Contact the NSABP
Pathology Section
Future Meetings
NSABP Newsletters
Media Info on STAR
Employment

Clinical Trials Information
Clinical Trials Overview
Protocol Chart
Never Say Lost
Treatment Trials Information
Protocol B-51
Protocol B-52
Protocol B-53/S1207
Protocol B-55/BIG 6-13
Prevention Trials Information
Protocol P-1 - BCPT
Protocol P-2 - STAR
Scientific Publications
Related Web Sites
---
Medical Search Engines
---

To report problems, ask
questions or make comments,
please send e-mail to:
Webmaster@nsabp.pitt.edu


Annotated Bibliography of NSABP Publications
---

Pemetrexed/Oxaliplatin for First-line Treatment of Patients with Advanced Colorectal Cancer: A Phase II trial of the National Surgical Adjuvant Breast and Bowel Project Foundation Research Program.
Atkins JN, Jacobs SA, Wieand HS, Smith RE, John WJ, Colangelo LH, Vogel VG, Kuebler JP, Cescon TP, Miller BJ, Geyer CE Jr, Wolmark N
Clin Colorectal Cancer. 2005;5(3):181-7.

Abstract
Background: Pemetrexed and oxaliplatin have clinical activity as single agents in colorectal cancer (response rates, 10%-17%). In this study, these drugs were used in combination as first-line therapy in a group of patients with metastatic colorectal cancer.

Patients and Methods: Fifty-four evaluable patients were to receive pemetrexed (500 mg/m2) with folic acid and vitamin B12 supplementation and oxaliplatin (120 mg/m2) every 21 days for 6 cycles or until disease progression occurred. Patients with stable or responding disease could continue therapy beyond 6 cycles at the discretion of the investigator. Eligibility criteria included a diagnosis of untreated metastatic adenocarcinoma of the colon or rectum, measurable disease, Zubrod performance status <or= 2, no adjuvant chemotherapy within 6 months, and >or= 12 weeks life expectancy.

Results: The confirmed clinical response rate (primary endpoint) was 29.6% (95% confidence interval [CI], 18%-48.6%), with 1 complete response and 15 partial responses. Median time to progression was 5.3 months (95% CI, 3.9-6.3 months), and median survival was 12.3 months (95% CI, 8.6-17 months). Grade 3/4 nadir neutropenia occurred in 33.3% of patients, and 3 patients experienced grade 3 febrile neutropenia or infection associated with grade 3/4 neutropenia. Grade 3/4 nadir thrombocytopenia was seen in 11.1% of patients. Only 4% of the patients developed grade 3/4 neurotoxicity.

Conclusion: This regimen of pemetrexed and oxaliplatin has activity in advanced colorectal cancer, and the toxicity profile suggests that escalation of the dose of pemetrexed in this combination may be possible.