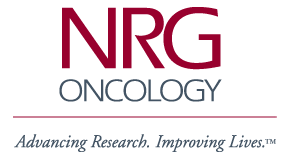 ---

NSABP Members' Area
Password Protected - Access
Limited to NSABP Participating
Institutions Only

NSABP Foundation, Inc.


---
General NSABP Information
Financial Conflicts of
Interest Policy
Coalition Comment:
Reconfiguration
IOM Report Group Comment
Contact the NSABP
Pathology Section
Future Meetings
NSABP Newsletters
Media Info on STAR
Employment

Clinical Trials Information
Clinical Trials Overview
Protocol Chart
Never Say Lost
Treatment Trials Information
Protocol B-51
Protocol B-52
Protocol B-53/S1207
Protocol B-55/BIG 6-13
Prevention Trials Information
Protocol P-1 - BCPT
Protocol P-2 - STAR
Scientific Publications
Related Web Sites
---
Medical Search Engines
---

To report problems, ask
questions or make comments,
please send e-mail to:
Webmaster@nsabp.pitt.edu


Annotated Bibliography of NSABP Publications
---

Sentinel Node Biopsy After Neoadjuvant Chemotherapy in Breast Cancer: Results from National Surgical Adjuvant Breast and Bowel Project Protocol B-27.
Mamounas EP, Brown A, Anderson S, Smith RE, Julian TB, Miller B, Bear HD, Caldwell C, Walker A, Mikkelson W, Stauffer J, Robidoux A, Theoret H, Soran A, Fisher B, Wickerham DL, Wolmark N
J Clin Oncol. 2005;23(12):2694-702. Erratum in: J Clin Oncol. 2005 Jul 20;23(21):4808.

Abstract
Purpose: Experience with sentinel node biopsy (SNB) after neoadjuvant chemotherapy is limited. We examined the feasibility and accuracy of this procedure within a randomized trial in patients treated with neoadjuvant chemotherapy.

Patients and Methods: During the conduct of National Surgical Adjuvant Breast and Bowel Project trial B-27, several participating surgeons attempted SNB before the required axillary dissection in 428 patients. All underwent lymphatic mapping and an attempt to identify and remove a sentinel node. Lymphatic mapping was performed with radioactive colloid (14.7%), with lymphazurin blue dye alone (29.9%), or with both (54.7%).

Results: Success rate for the identification and removal of a sentinel node was 84.8%. Success rate increased significantly with the use of radioisotope (87.6% to 88.9%) versus with the use of lymphazurin alone (78.1%, P = .03). There were no significant differences in success rate according to clinical tumor size, clinical nodal status, age, or calendar year of random assignment. Of 343 patients who had SNB and axillary dissection, the sentinel nodes were positive in 125 patients and were the only positive nodes in 70 patients (56.0%). Of the 218 patients with negative sentinel nodes, nonsentinel nodes were positive in 15 (false-negative rate, 10.7%; 15 of 140 patients). There were no significant differences in false-negative rate according to clinical patient and tumor characteristics, method of lymphatic mapping, or breast tumor response to chemotherapy.

Conclusion: These results are comparable to those obtained from multicenter studies evaluating SNB before systemic therapy and suggest that the sentinel node concept is applicable following neoadjuvant chemotherapy.