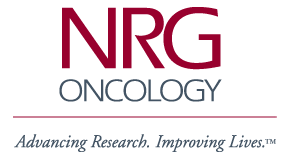 ---

NSABP Members' Area
Password Protected - Access
Limited to NSABP Participating
Institutions Only

NSABP Foundation, Inc.


---
General NSABP Information
Financial Conflicts of
Interest Policy
Coalition Comment:
Reconfiguration
IOM Report Group Comment
Contact the NSABP
Pathology Section
Future Meetings
NSABP Newsletters
Media Info on STAR
Employment

Clinical Trials Information
Clinical Trials Overview
Protocol Chart
Never Say Lost
Treatment Trials Information
Protocol B-51
Protocol B-52
Protocol B-53/S1207
Protocol B-55/BIG 6-13
Prevention Trials Information
Protocol P-1 - BCPT
Protocol P-2 - STAR
Scientific Publications
Related Web Sites
---
Medical Search Engines
---

To report problems, ask
questions or make comments,
please send e-mail to:
Webmaster@nsabp.pitt.edu


Annotated Bibliography of NSABP Publications
---

Paclitaxel After Doxorubicin Plus Cyclophosphamide as Adjuvant Chemotherapy for Node-positive Breast Cancer: Results from NSABP B-28.
Mamounas EP, Bryant J, Lembersky B, Fehrenbacher L, Sedlacek SM, Fisher B, Wickerham DL, Yothers G, Soran A, Wolmark N
J Clin Oncol. 2005; 23(16):3689-96. Epub 2005 May 16.

Abstract
Purpose: The primary aim of National Surgical Adjuvant Breast and Bowel Project (NSABP) B-28 was to determine whether four cycles of adjuvant paclitaxel (PTX) after four cycles of adjuvant doxorubicin/cyclophosphamide (AC) will prolong disease-free survival (DFS) and overall survival (OS) compared with four cycles of AC alone in patients with resected operable breast cancer and histologically positive axillary nodes.

Patients and Methods: Between August 1995 and May 1998, 3,060 patients were randomly assigned (AC, 1,529; AC followed by PTX [AC → PTX], 1,531). Patients > or = 50 years and those younger than 50 years with estrogen receptor (ER) or progesterone receptor (PR) -positive tumors also received tamoxifen for 5 years, starting with the first dose of AC. Postlumpectomy radiotherapy was mandated. Postmastectomy or regional radiotherapy was prohibited. Median follow-up is 64.6 months.

Results: The addition of PTX to AC significantly reduced the hazard for DFS event by 17% (relative risk [RR], 0.83; 95% CI, 0.72 to 0.95; P = .006). Five-year DFS was 76% +/- 2% for patients randomly assigned to AC → PTX compared with 72% +/- 2% for those randomly assigned to AC. Improvement in OS was small and not statistically significant (RR, 0.93; 95% CI, 0.78 to 1.12; P = .46). Five-year OS was 85% +/- 2% for both groups. Subset analysis of the effect of paclitaxel according to hormone receptors or tamoxifen administration did not reveal statistically significant interaction (for DFS, P = .30 and P = .44, respectively). Toxicity with the AC → PTX regimen was acceptable for the adjuvant setting.

Conclusion: The addition of PTX to AC resulted in significant improvement in DFS but no significant improvement in OS with acceptable toxicity. No significant interaction between treatment effect and receptor status or tamoxifen administration was observed.