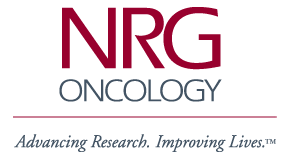 ---

NSABP Members' Area
Password Protected - Access
Limited to NSABP Participating
Institutions Only

NSABP Foundation, Inc.


---
General NSABP Information
Financial Conflicts of
Interest Policy
Coalition Comment:
Reconfiguration
IOM Report Group Comment
Contact the NSABP
Pathology Section
Future Meetings
NSABP Newsletters
Media Info on STAR
Employment

Clinical Trials Information
Clinical Trials Overview
Protocol Chart
Never Say Lost
Treatment Trials Information
Protocol B-51
Protocol B-52
Protocol B-53/S1207
Protocol B-55/BIG 6-13
Prevention Trials Information
Protocol P-1 - BCPT
Protocol P-2 - STAR
Scientific Publications
Related Web Sites
---
Medical Search Engines
---

To report problems, ask
questions or make comments,
please send e-mail to:
Webmaster@nsabp.pitt.edu


Annotated Bibliography of NSABP Publications
---

Eight-Year Results of a Randomized Clinical Trial Comparing Total Mastectomy and Lumpectomy With or Without Irradiation in the Treatment of Breast Cancer
Fisher B, Redmond C, Poisson R, Margolese R, Wolmark N, Wickerham DL, Fisher E, Deutsch M, Caplan R, Pilch Y, Glass A, Shibata H, Lerner H, Terz J, and Sidorovich L
New England Journal of Medicine 320:822-828, 1989

Abstract
In 1985 we presented results of a randomized trial involving 1843 women followed for five years that indicated that segmental breast resection (lumpectomy) followed by breast irradiation is appropriate therapy for patients with Stage I or II breast cancer (tumor size, less than or equal to 4 cm), provided that the margins of the resected specimens are free of tumor. Women with positive axillary nodes received adjuvant chemotherapy. Lumpectomy followed by irradiation resulted in a five-year survival rate of 85 percent, as compared with 76 percent for total mastectomy, a rate of survival free of distant disease of 76 percent, as compared with 72 percent, and a disease-free survival rate of 72 percent, as compared with 66 percent. In the current study, we have extended our observations through eight years of follow-up. Ninety percent of the women treated with breast irradiation after lumpectomy remained free of ipsilateral breast tumor, as compared with 61 percent of those not treated with irradiation after lumpectomy (P less than 0.001). Among patients with positive axillary nodes, only 6 percent of those treated with radiation and adjuvant chemotherapy had a recurrence of tumor in the ipsilateral breast. Lumpectomy with or without irradiation of the breast resulted in rates of disease-free survival (58 +/- 2.6 percent), distant-disease-free survival (65 +/- 2.6 percent), and overall survival (71 +/- 2.6 percent) that were not significantly different from those observed after total mastectomy (54 +/- 2.4 percent, 62 +/- 2.3 percent, and 71 +/- 2.4 percent, respectively). There was no significant difference in the rates of distant-disease-free survival (P = 0.2) or survival (P = 0.3) among the women who underwent lumpectomy (with or without irradiation), despite the greater incidence of recurrence of tumor in the ipsilateral breast in those who received no radiation. We conclude that our observations through eight years are consistent with the findings at five years and that these new findings continue to support the use of lumpectomy in patients with Stage I or II breast cancer. We also conclude that irradiation reduces the probability of local recurrence of tumor in patients treated with lumpectomy.

National Surgical Adjuvant Breast and Bowel Project, Pittsburgh, PA.