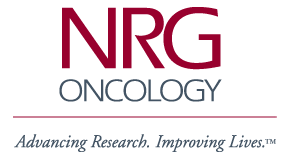 ---

NSABP Members' Area
Password Protected - Access
Limited to NSABP Participating
Institutions Only

NSABP Foundation, Inc.


---
General NSABP Information
Financial Conflicts of
Interest Policy
Coalition Comment:
Reconfiguration
IOM Report Group Comment
Contact the NSABP
Pathology Section
Future Meetings
NSABP Newsletters
Media Info on STAR
Employment

Clinical Trials Information
Clinical Trials Overview
Protocol Chart
Never Say Lost
Treatment Trials Information
Protocol B-51
Protocol B-52
Protocol B-53/S1207
Protocol B-55/BIG 6-13
Prevention Trials Information
Protocol P-1 - BCPT
Protocol P-2 - STAR
Scientific Publications
Related Web Sites
---
Medical Search Engines
---

To report problems, ask
questions or make comments,
please send e-mail to:
Webmaster@nsabp.pitt.edu


Annotated Bibliography of NSABP Publications
---

Two Months of Doxorubicin-Cyclophosphamide With and Without Interval Reinduction Therapy Compared with Six Months of Cyclophosphamide, Methotrexate, and Fluorouracil in Positive-Node Breast Cancer Patients with Tamoxifen-Nonresponsive Tumors: Results from NSABP B-15
Fisher B, Brown AM, Dimotrov NV, Poisson R, Redmond C, Margolese RG, Bowman D, Wolmark N, Wickerham DL, Kardinal CG, Shibata H, Paterson AHG, Sutherland CM, Robert NJ, Ager PJ, Levy L, Wolter J, Wozniak T, Fisher ER, and Deutsch M
Journal of Clinical Oncology 8:1483-1496, 1990

Abstract
The National Surgical Adjuvant Breast and Bowel Project (NSABP) implemented protocol B-15 to compare 2 months of Adriamycin (doxorubicin; Adria Laboratories, Columbus, OH) and cyclophosphamide (AC) with 6 months of conventional cyclophosphamide, methotrexate, and fluorouracil (CMF) in patients with breast cancer nonresponsive to tamoxifen (TAM, T). A second aim was to determine whether AC followed in 6 months by intravenous (IV) CMF was more effective than AC without reinduction therapy. Through 3 years of follow-up, findings from 2,194 patients indicate no significant difference in disease-free survival (DFS, P = .5), distant disease-free survival (DDFS, P = .5) or survival (S, P = .8) among the three groups. Since the outcome from AC and CMF was almost identical, the issue arises concerning which regimen is more appropriate for the treatment of breast cancer patients. AC seems preferable since, following total mastectomy, AC was completed on day 63 versus day 154 for conventional CMF; patients visited health professionals three times as often for conventional CMF as for AC; women on AC received therapy on each of 4 days versus on each of 84 days for conventional CMF; and nausea-control medication was given for about 84 days to conventional CMF patients versus for about 12 days to patients on AC. The difference in the amount of alopecia between the two treatment groups was less than anticipated. While alopecia was almost universally observed following AC therapy, 71% of the CMF patients also had hair loss and, in 41%, the loss was greater than 50%. This study and NSABP B-16, which evaluates the worth of AC therapy in TAM-responsive patients, indicate the merit of 2 months of AC therapy for all positive-node breast cancer patients.

National Surgical Adjuvant Breast and Bowel Project, Pittsburgh, PA.