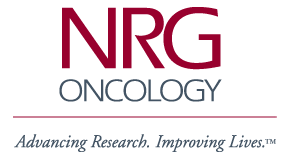 ---

NSABP Members' Area
Password Protected - Access
Limited to NSABP Participating
Institutions Only

NSABP Foundation, Inc.


---
General NSABP Information
Financial Conflicts of
Interest Policy
Coalition Comment:
Reconfiguration
IOM Report Group Comment
Contact the NSABP
Pathology Section
Future Meetings
NSABP Newsletters
Media Info on STAR
Employment

Clinical Trials Information
Clinical Trials Overview
Protocol Chart
Never Say Lost
Treatment Trials Information
Protocol B-51
Protocol B-52
Protocol B-53/S1207
Protocol B-55/BIG 6-13
Prevention Trials Information
Protocol P-1 - BCPT
Protocol P-2 - STAR
Scientific Publications
Related Web Sites
---
Medical Search Engines
---

To report problems, ask
questions or make comments,
please send e-mail to:
Webmaster@nsabp.pitt.edu


Annotated Bibliography of NSABP Publications
---

The U.S. Breast Cancer-Prevention Trials (NSABP-P1, MORE, STAR).
Vogel VG, Costantino JP, Wickerham DL, Cronin WM, Wolmark N.
Eur J Cancer (Suppl) 2004; 2:17.

Abstract
The NSABP P-1 trial reported that tamoxifen reduced the risk of invasive breast cancer by 49% (p<0.00001). Risk was 95% CI = 1.35-4.97) only in women >50. The rates of stroke, pulmonary embolism, and deep vein thrombosis were elevated in the tamoxifen group among women aged 50 years or older. The Mulitple Outcomes of Raloxifene Evaluation (MORE) trial evaluated the use of raloxifene to prevent osteoporosis; the risk of invasive breast cancer was decerased by 76%. The incidence of invasive ER-positive cancers decreased compared with placebo (RR=0.16; 95% CI=0.90-0.30), but had no effect on ER-negative tumors. In the placebo group, women with estradiol levels > 10 pmol/L (2.7 pg/mL) had a 6.8-fold higher rate of breast cancer (p=0.005). Women with estradiol levels > 10 pmol/L in raloxifene group had a rate of breast cancer that was 76% lower than that of women with E2 levels > 10 pmol/L in the placebo group. Women with undetectable E2 levels had similar breast cancer risk whether or not they were treated with raloxifene. The relationship between estradiol levels and risk of breast cancer as well as response to tamoxifen is also being examined in the NSABP P-1 study. The Study of Tamoxifen and Raloxifene (STAR trial) compares tamoxifen and raloxifene for reducing breast cancer risk. STAR opened on July 1, 1999, and 19,000 women will be enrolled. Through October 31, 2003 risk assessmen forms have been evaluated in 168, 612 individuals, of whom 87, 4650 (51.9%) are eligible to participate; 17, 187 (19.6% of eligible women) have been randomized. The proportion of eligible subjects randomized increases with increasing levels of risk: 36% or risk-eligible women with atypia have enrolled in the study, a 71% relative increase compared with eligible women without atypia. The median age of randomized women is 58 years (range 35-79 years): >40% of participants are 60 years or older: >58% have 5-year Gail model risk >3%. The proportion of participants who are risk-eligible increases with age. There are 1551 (9%) with LCIS and 3750 with either ductal or lobular atypia (21.7%); 52.1% report hysterectomy. Recruitment will continue until June 2004 to achieve the desired 19,000 participants. Results are expected in 2006.