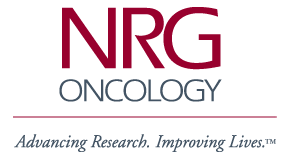 ---

NSABP Members' Area
Password Protected - Access
Limited to NSABP Participating
Institutions Only

NSABP Foundation, Inc.


---
General NSABP Information
Financial Conflicts of
Interest Policy
Coalition Comment:
Reconfiguration
IOM Report Group Comment
Contact the NSABP
Pathology Section
Future Meetings
NSABP Newsletters
Media Info on STAR
Employment

Clinical Trials Information
Clinical Trials Overview
Protocol Chart
Never Say Lost
Treatment Trials Information
Protocol B-51
Protocol B-52
Protocol B-53/S1207
Protocol B-55/BIG 6-13
Prevention Trials Information
Protocol P-1 - BCPT
Protocol P-2 - STAR
Scientific Publications
Related Web Sites
---
Medical Search Engines
---

To report problems, ask
questions or make comments,
please send e-mail to:
Webmaster@nsabp.pitt.edu


Annotated Bibliography of NSABP Publications
---

Adjuvant Therapy of Dukes' A, B, and C Adenocarcinoma of the Colon with Portal-Vein Fluorouracil Hepatic Infusion: Preliminary Results of National Surgical Adjuvant Breast and Bowel Project Protocol C-02
Wolmark N, Rockette H, Wickerham DL, Fisher B, Redmond C, Fisher ER, Potvin M, Davies RJ, Jones J, Robidoux A, Wexler M, Gordon P, Cruz AB, Horsley S, Nims TA, Thirlwell M, Phillips WA, Prager D, Stern HS, Lerner HJ, and Frazier TG
Journal of Clinical Oncology 8:1466-1475, 1990

Abstract
Between March 1984 and July 1988, 1,158 patients with Dukes' A, B, and C carcinoma of the colon were entered into National Surgical Adjuvant Breast and Bowel Project (NSABP) Protocol C-02. Patients were randomized to either no further treatment following curative resection or to postoperative fluorouracil (5-FU) and heparin administered via the portal vein. Therapy began on day of operation and consisted of constant infusion for 7 successive day. Average time on study was 41.8 months. A comparison between the two groups of patients indicated both an improvement in disease-free survival (74% v 64% at 4 years, overall P = .02) and a survival advantage (81% v 73% at 4 years, overall P = .07) in favor of the chemotherapy-treated group. When compared with the treated group, patients who received no further treatment had 1.26 times the risk of developing a treatment failure and 1.25 times the likelihood of dying after 4 years. Particularly significant was the failure to demonstrate an advantage from 5-FU in decreasing the incidence of hepatic metastases. The liver was the first site of treatment failure in 32.9% of 82 patients with documented recurrences in the control group and in 46.3% of 67 patients who received additional treatment. Therapy is administered via a regional route to affect the incidence of recurrence within the perfused anatomic boundary. Since, in this study, adjuvant portal-vein 5-FU infusion failed to reduce the incidence of hepatic metastases, it may be concluded that its use thus far is not justified. It may also be speculated that the disease-free survival and survival advantages (the latter of borderline significance) are a result of the systemic effects of 5-FU.

National Surgical Adjuvant Breast and Bowel Project, Pittsburgh, PA.