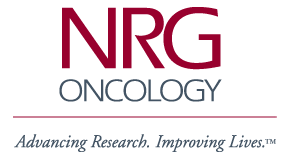 ---

NSABP Members' Area
Password Protected - Access
Limited to NSABP Participating
Institutions Only

NSABP Foundation, Inc.


---
General NSABP Information
Financial Conflicts of
Interest Policy
Coalition Comment:
Reconfiguration
IOM Report Group Comment
Contact the NSABP
Pathology Section
Future Meetings
NSABP Newsletters
Media Info on STAR
Employment

Clinical Trials Information
Clinical Trials Overview
Protocol Chart
Never Say Lost
Treatment Trials Information
Protocol B-51
Protocol B-52
Protocol B-53/S1207
Protocol B-55/BIG 6-13
Prevention Trials Information
Protocol P-1 - BCPT
Protocol P-2 - STAR
Scientific Publications
Related Web Sites
---
Medical Search Engines
---

To report problems, ask
questions or make comments,
please send e-mail to:
Webmaster@nsabp.pitt.edu


Annotated Bibliography of NSABP Publications
---

The Benefit of Leucovorin-Modulated Fluorouracil as Postoperative Adjuvant Therapy for Primary Colon Cancer: Results From NSABP Protocol C-03
Wolmark N, Rockette H, Fisher B, Wickerham DL, Redmond C, Fisher ER, Jones J, Mamounas EP, Ore L, Petrelli NJ, Spurr CL, Dimitrov N, Romond EH, Sutherland CM, Kardinal CG, DeFusco PA, Jochimsen P, and other NSABP investigators
Journal of Clinical Oncology 11:1879-1887, 1993

Abstract
Purpose: This study was designed to evaluate the efficacy of leucovorin-modulated fluorouracil (5-FU) as adjuvant therapy for patients with Dukes' stage B and C colon cancer.

Methods: Data are presented from 1,081 patients with Dukes' stage B and C carcinoma of the colon entered into National Surgical Adjuvant Breast and Bowel Project (NSABP) protocol C-03 between August 1987 and April 1989. Patients were randomly assigned to receive either lomustine (MeCCNU), vincristine, and 5-FU (MOF), or leucovorin-modulated 5-FU (LV + 5-FU). The mean time on study was 47.6 months.

Results: Comparison between the two groups indicates a disease-free survival advantage for patients treated with LV + 5-FU (P = .0004). The 3-year disease-free survival rate for patients in this group was 73% (95% confidence interval, 69% to 77%), compared with 64% (95% confidence interval, 60% to 68%) for patients receiving MOF. The corresponding percentage of patients surviving was 84% for those randomized to receive LV + 5-FU and 77% for the MOF-treated cohort (P = .003). At 3 years of follow-up, patients treated with postoperative LV + 5-FU had a 30% reduction in the risk of developing a treatment failure and a 32% reduction in mortality risk compared with similar patients treated with MOF.

Conclusion: Treatment with LV + 5-FU significantly prolongs disease-free survival and results in a significant benefit relative to overall survival. These findings, when considered together with results from a recent meta-analysis demonstrating a benefit from LV + 5-FU in advanced disease, provide evidence to support the concept of metabolic modulation of 5-FU.

National Surgical Adjuvant Breast and Bowel Project, Pittsburgh, PA.