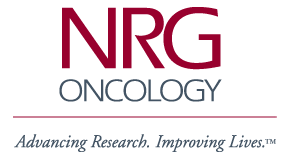 ---

NSABP Members' Area
Password Protected - Access
Limited to NSABP Participating
Institutions Only

NSABP Foundation, Inc.


---
General NSABP Information
Financial Conflicts of
Interest Policy
Coalition Comment:
Reconfiguration
IOM Report Group Comment
Contact the NSABP
Pathology Section
Future Meetings
NSABP Newsletters
Media Info on STAR
Employment

Clinical Trials Information
Clinical Trials Overview
Protocol Chart
Never Say Lost
Treatment Trials Information
Protocol B-51
Protocol B-52
Protocol B-53/S1207
Protocol B-55/BIG 6-13
Prevention Trials Information
Protocol P-1 - BCPT
Protocol P-2 - STAR
Scientific Publications
Related Web Sites
---
Medical Search Engines
---

To report problems, ask
questions or make comments,
please send e-mail to:
Webmaster@nsabp.pitt.edu


Annotated Bibliography of NSABP Publications
---

The Role of Thymidylate Synthase Expression in Prognosis and Outcome to Adjuvant Chemotherapy in Patients with Rectal Cancer
Johnston PG, Fisher ER, Rockett HE, Fisher B, Wolmark N, Chabner BA, and Allegra CJ
Journal of Clinical Oncology 12:2640-2647, 1994

Abstract
Purpose: We assessed the prognostic importance of the level of thymidylate synthase (TS) expression in patients with primary rectal cancer and whether, for Dukes' B and C cancer patients, the benefit of chemotherapy was associated with TS expression.

Methods: The level of TS expression in the primary rectal cancers of 294 of 801 patients enrolled on protocol R-01 of the National Surgical Adjuvant Breast and Bowel Project (NSABP) was immunohistochemically assessed with the monoclonal antibody TS 106.

Results: Forty-nine percent of patients whose tumors had low TS levels (n = 91) were disease free at 5 years compared with 27% of patients with high levels of TS (n = 203; P < .01). Moreover, 60% of patients with low TS levels were alive after 5 years compared with 40% of patients with high TS levels (P < .01). The level of TS protein was significantly associated with Dukes' stage (P < .01); patients with a more advanced Dukes' stage had a significantly higher level of TS. The level of TS expression remained prognostic for both disease-free survival (P < .01) and survival (P < .05) independent of Dukes´ stage and other pathologic characteristics evaluated. Thirty-eight percent and 54% of patients with high TS levels (n = 71) were disease free and alive, respectively, after 5 years when treated with chemotherapy, compared with 17% and 31%, respectively, of similar patients when treated with surgery alone (n = 64) (P < .01). No difference was noted in disease-free survival (P = .46) or survival (P = .43) in patients with low TS levels.

Conclusion: The expression of TS is an important independent prognosticator of disease-free survival and survival in patients with rectal cancer. Adjuvant fluorouracil (5-FU)-based chemotherapy demonstrated significant improvement in disease-free and overall survival for patients with high TS levels. Prospective studies measuring TS levels will be needed to understand further the role of TS as a prognosticator of survival and chemotherapeutic benefit.

National Surgical Adjuvant Breast and Bowel Project, Pittsburgh, PA.