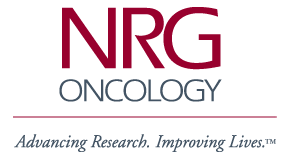 ---

NSABP Members' Area
Password Protected - Access
Limited to NSABP Participating
Institutions Only

NSABP Foundation, Inc.


---
General NSABP Information
Financial Conflicts of
Interest Policy
Coalition Comment:
Reconfiguration
IOM Report Group Comment
Contact the NSABP
Pathology Section
Future Meetings
NSABP Newsletters
Media Info on STAR
Employment

Clinical Trials Information
Clinical Trials Overview
Protocol Chart
Never Say Lost
Treatment Trials Information
Protocol B-51
Protocol B-52
Protocol B-53/S1207
Protocol B-55/BIG 6-13
Prevention Trials Information
Protocol P-1 - BCPT
Protocol P-2 - STAR
Scientific Publications
Related Web Sites
---
Medical Search Engines
---

To report problems, ask
questions or make comments,
please send e-mail to:
Webmaster@nsabp.pitt.edu


Annotated Bibliography of NSABP Publications
---

The efficacy of recombinant human granulocyte colony-stimulating factor and recombinant human granulocyte macrophage colony-stimulating factor in permitting the administration of higher doses of cyclophosphamide in a doxorubicin-cyclophosphamide combination. An NSABP pilot study in patients with metastatic or high-risk primary breast cancer.
Mamounas EP, Anderson S, Wickerham DL, Clark R, Stoller R, Hamm JT, Stewart JA, Bear HB, Glass AG, Bornstein R, and Fisher B
American Journal of Clinical Oncology 17:374-381, 1994

Abstract
Colony-stimulating factors (CSFs) shorten the duration of myelosuppression following chemotherapy and, thus, allow the administration of higher doses. This study evaluates the efficacy of granulocyte macrophage colony-stimulating factor (GM-CSF) and granulocyte colony-stimulating factor (G-CSF) in allowing administration of high-dose cyclophosphamide in combination with doxorubicin. Ninety women with metastatic, locally advanced, or high-risk (> or = 10 positive nodes) breast cancer and no prior anthracycline treatment were given doxorubicin (60 mg/m2) with progressively increased doses of cyclophosphamide (1,200 mg/m2, 1,800 mg/m2, and 2,400 mg/m2). The first 60 patients received GM-CSF; the remaining 30, G-CSF. The maximum tolerated dose was not reached with 2,400 mg/m2 of cyclophosphamide. When compared to GM-CSF, G-CSF significantly reduced the duration of granulocytopenia (P < .001). No differences in duration of thrombocytopenia were noted. The results were not sufficiently consistent to indicate a trend toward reduction in rates of febrile neutropenia with one CSF versus the other. However, patients who received G-CSF were hospitalized less frequently than those receiving GM-CSF. With CSFs, high-dose cyclophosphamide in combination with doxorubicin can be safely administered on an outpatient basis. A shorter duration of granulocytopenia resulted from the use of G-CSF than from GM-CSF.

National Surgical Adjuvant Breast and Bowel Project, Pittsburgh, PA.