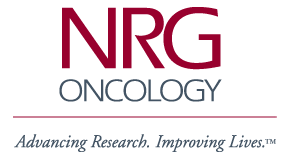 ---

NSABP Members' Area
Password Protected - Access
Limited to NSABP Participating
Institutions Only

NSABP Foundation, Inc.


---
General NSABP Information
Financial Conflicts of
Interest Policy
Coalition Comment:
Reconfiguration
IOM Report Group Comment
Contact the NSABP
Pathology Section
Future Meetings
NSABP Newsletters
Media Info on STAR
Employment

Clinical Trials Information
Clinical Trials Overview
Protocol Chart
Never Say Lost
Treatment Trials Information
Protocol B-51
Protocol B-52
Protocol B-53/S1207
Protocol B-55/BIG 6-13
Prevention Trials Information
Protocol P-1 - BCPT
Protocol P-2 - STAR
Scientific Publications
Related Web Sites
---
Medical Search Engines
---

To report problems, ask
questions or make comments,
please send e-mail to:
Webmaster@nsabp.pitt.edu


Annotated Bibliography of NSABP Publications
---

Sequential Methotrexate 5-Fluorouracil (M→F) for the Treatment of Node-Negative Breast Cancer Patients with Estrogen-Receptor-Negative Tumors: Eight-Year Results from NSABP B-13 and First Report of Findings from NSABP B-19 Comparing M→F with Conventional CMF
Fisher B, Dignam J, Mamounas EP, Costantino J, Wickerham DL, Redmond C, Wolmark N, Dimitrov N, Bowman D, Glass A, Atkins J, Abramson N, Sutherland C, Aron B, Margolese R, and other contributing NSABP investigators
Journal of Clinical Oncology 14:7:1982-1992, 1996

Abstract
Purpose: To compare sequential methotrexate (M) and fluorouracil (F) (M→F) with surgery (National Surgical Adjuvant Breast and Bowel Project [NSABP] B-13) and cyclophosphamide (C), M, and F with M→F (NSABP B-19), in patients with estrogen receptor (ER)-negative tumors and negative axillary nodes.

Methods: A total of 760 patients were randomized to B-13; 1,095 patients with the same eligibility requirements were randomized to B-19. Disease-free survival (DFS), distant disease-free survival (DDFS), and survival were determined using life-table estimates.

Results: A significant benefit in overall DFS (74% v 59%; P < .001) was demonstrated at 8 years in all B-13 patients who received M→F (69% v 56% [P = .006] in those ≥50 years). A survival advantage was evident in older patients (89% v 80%; P = .03). In B-19, through 5 years, an overall DFS advantage (82% v 73%; P < .001) and a borderline survival advantage (88% v 85%; P = .06) were evident with CMF. The DFS (84% v 72%; P < .001) and survival (89% v 84%; P = .04) benefits from CMF were greater in women aged F or CMF after lumpectomy and breast irradiation resulted in a low probability of ipsilateral breast tumor recurrence (IBTR). In B-13, the frequency of IBTR was 2.6% following M→F versus 13.4% in women treated by lumpectomy; it was 0.6% following CMF in B-19. Toxicity > or = grade 3 was more frequent among CMF patients in B-19. The age-related difference in CMF benefit was not related to amount of drug received.

Conclusion: M→F and CMF are effective for node-negative patients with ER-negative tumors. The incidence of local-regional or distant metastases and IBTR decreased after either therapy. The benefit from either therapy was evident in all patients, but the CMF advantage was greater in those F may be used in patients with medical problems that would preclude CMF administration.

National Surgical Adjuvant Breast and Bowel Project, Pittsburgh, PA.