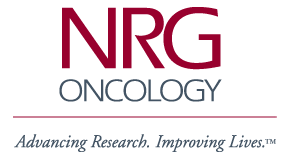 ---

NSABP Members' Area
Password Protected - Access
Limited to NSABP Participating
Institutions Only

NSABP Foundation, Inc.


---
General NSABP Information
Financial Conflicts of
Interest Policy
Coalition Comment:
Reconfiguration
IOM Report Group Comment
Contact the NSABP
Pathology Section
Future Meetings
NSABP Newsletters
Media Info on STAR
Employment

Clinical Trials Information
Clinical Trials Overview
Protocol Chart
Never Say Lost
Treatment Trials Information
Protocol B-51
Protocol B-52
Protocol B-53/S1207
Protocol B-55/BIG 6-13
Prevention Trials Information
Protocol P-1 - BCPT
Protocol P-2 - STAR
Scientific Publications
Related Web Sites
---
Medical Search Engines
---

To report problems, ask
questions or make comments,
please send e-mail to:
Webmaster@nsabp.pitt.edu


Annotated Bibliography of NSABP Publications
---

erbB-2 and response to doxorubicin in patients with axillary lymph node-positive, hormone receptor-negative breast cancer
Paik S, Bryant J, Park C, Fisher B, Tan-Chiu E, Hyams D, Fisher ER, Lippman ME, Wickerham DL, Wolmark N
Journal of the National Cancer Institute 90:18:1361-1370, 1998

Abstract
Background: Overexpression of the erbB-2 protein by breast cancer cells has been suggested to be a predictor of response to doxorubicin. A retrospective study was designed to test this hypothesis.

Methods: In National Surgical Adjuvant Breast and Bowel Project protocol B-11, patients with axillary lymph node-positive, hormone receptor-negative breast cancer were randomly assigned to receive either L-phenylalanine mustard plus 5-fluorouracil (PF) or a combination of L-phenylalanine mustard, 5-fluorouracil, and doxorubicin (PAF). Tumor cell expression of erbB-2 was determined by immunohistochemistry for 638 of 682 eligible patients. Statistical analyses were performed to test for interaction between treatment and erbB-2 status (positive versus negative) with respect to disease-free survival (DFS), survival, recurrence-free survival (RFS), and distant disease-free survival (DDFS). Reported P values are two-sided.

Results: Overexpression of erbB-2 (i.e., positive immunohistochemical staining) was observed in 239 (37.5%) of the 638 tumors studied. Overexpression was associated with tumor size (P=.02), lack of estrogen receptors (P=.008), and the number of positive lymph nodes (P=.0001). After a mean time on study of 13.5 years, the clinical benefit from doxorubicin (PAF versus PF) was statistically significant for patients with erbB-2-positive tumors--DFS: relative risk of failure (RR)=0.60 (95% confidence interval [CI]=0.44-0.83), P=.001; survival: RR=0.66 (95% CI=0.47-0.92), P =.01; RFS: RR=0.58 (95% CI=0.42-0.82), P=.002; DDFS: RR=0.61 (95% CI=0.44-0.85), P=.003. However, it was not significant for patients with erbB-2-negative tumors-DFS: RR=0.96 (95% CI=0.75-1.23), P=.74; survival: RR =0.90 (95% CI=0.69-1.19), P=.47; RFS: RR=0.88 (95% CI=0.67-1.16), P=.37; DDFS: RR=1.03 (95% CI=0.79-1.35), P=.84. Interaction between doxorubicin treatment and erbB-2 overexpression was statistically significant for DFS (P=.02) and DDFS (P=.02) but not for survival (P= .15) or RFS (P=.06).

Conclusions: These data support the hypothesis of a preferential benefit from doxorubicin in patients with erbB-2-positive breast cancer.

National Surgical Adjuvant Breast and Bowel Project, Department of Human Oncology, Allegheny University of Health Sciences, Pittsburgh, PA.