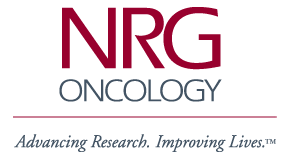 ---

NSABP Members' Area
Password Protected - Access
Limited to NSABP Participating
Institutions Only

NSABP Foundation, Inc.


---
General NSABP Information
Financial Conflicts of
Interest Policy
Coalition Comment:
Reconfiguration
IOM Report Group Comment
Contact the NSABP
Pathology Section
Future Meetings
NSABP Newsletters
Media Info on STAR
Employment

Clinical Trials Information
Clinical Trials Overview
Protocol Chart
Never Say Lost
Treatment Trials Information
Protocol B-51
Protocol B-52
Protocol B-53/S1207
Protocol B-55/BIG 6-13
Prevention Trials Information
Protocol P-1 - BCPT
Protocol P-2 - STAR
Scientific Publications
Related Web Sites
---
Medical Search Engines
---

To report problems, ask
questions or make comments,
please send e-mail to:
Webmaster@nsabp.pitt.edu


Annotated Bibliography of NSABP Publications
---

S-phase fraction combined with other patient and tumor characteristics for the prognosis of node-negative, estrogen-receptor-positive breast cancer
Bryant J, Fisher B, Gunduz N, Costantino JP, Emir B
Breast Cancer Research and Treatment 51(3):239-53, 1998

Abstract
Women with estrogen-receptor (ER)-positive breast cancer and no axillary lymph-node involvement are considered to have excellent overall prognosis. However, this population is not homogeneous with regard to risk of recurrence; in fact, some of these patients have a prognosis no better than that of many women with ER-negative tumors or positive axillary nodes. Consequently, better tumor markers and better use of those currently available are needed to distinguish patients who would benefit from more aggressive therapy from those for whom such therapy is unnecessary. A well-defined cohort of over 4000 breast cancer patients from National Surgical Adjuvant Breast and Bowel Project (NSABP) Protocol B-14 who had ER-positive tumors and no axillary lymph-node involvement was analyzed to ascertain the usefulness of tumor cell S-phase fraction for prognosis. The significance of clinical tumor size, patient age at surgery, ER and progesterone receptor (PgR) expression, and nuclear grade was also explored. Statistical methods based on smoothing splines were used to relate treatment failure and mortality rates to patient and tumor characteristics. Models for 5- and 10-year disease-free survival (DFS) and overall survival were developed and summarized. The attenuation of the prognostic importance of covariates over time was investigated. After other characteristics were accounted for, a strong association was found between S-phase fraction and DFS, as well as survival. Tumor size, patient age at surgery, and PgR status were also significantly associated with outcome. The diversity of risk in the B-14 population was more extreme than is generally recognized. The prognostic capabilities of S-phase, tumor size, and PgR status were sharply attenuated as the time from surgery increased..

National Surgical Adjuvant Breast and Bowel Project, University of Pittsburgh, Pittsburgh, PA.