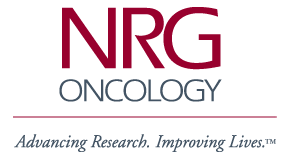 ---

NSABP Members' Area
Password Protected - Access
Limited to NSABP Participating
Institutions Only

NSABP Foundation, Inc.


---
General NSABP Information
Financial Conflicts of
Interest Policy
Coalition Comment:
Reconfiguration
IOM Report Group Comment
Contact the NSABP
Pathology Section
Future Meetings
NSABP Newsletters
Media Info on STAR
Employment

Clinical Trials Information
Clinical Trials Overview
Protocol Chart
Never Say Lost
Treatment Trials Information
Protocol B-51
Protocol B-52
Protocol B-53/S1207
Protocol B-55/BIG 6-13
Prevention Trials Information
Protocol P-1 - BCPT
Protocol P-2 - STAR
Scientific Publications
Related Web Sites
---
Medical Search Engines
---

To report problems, ask
questions or make comments,
please send e-mail to:
Webmaster@nsabp.pitt.edu


Annotated Bibliography of NSABP Publications
---

Tamoxifen in treatment of intraductal breast cancer: National Surgical Adjuvant Breast and Bowel Project B-24 randomised controlled trial
Fisher B, Dignam J, Wolmark N, Wickerham DL, Fisher ER, Mamounas E, Smith R, Begovic M, Dimitrov NV, Margolese RG, Kardinal CG, Kavanah MT, Fehrenbacher L, Oishi RH
Lancet 353(9169):1993-2000, June 12, 1999

Abstract
Background: We have shown previously that lumpectomy with radiation therapy was more effective than lumpectomy alone for the treatment of ductal carcinoma in situ (DCIS). We did a double-blind randomised controlled trial to find out whether lumpectomy, radiation therapy, and tamoxifen was of more benefit than lumpectomy and radiation therapy alone for DCIS.

Methods: 1804 women with DCIS, including those whose resected sample margins were involved with tumour, were randomly assigned lumpectomy, radiation therapy (50 Gy), and placebo (n=902), or lumpectomy, radiation therapy, and tamoxifen (20 mg daily for 5 years, n=902). Median follow-up was 74 months (range 57-93). We compared annual event rates and cumulative probability of invasive or non-invasive ipsilateral and contralateral tumours over 5 years.

Findings: Women in the tamoxifen group had fewer breast-cancer events at 5 years than did those on placebo (8.2 vs 13.4%, p=0.0009). The cumulative incidence of all invasive breast-cancer events in the tamoxifen group was 4.1% at 5 years: 2.1% in the ipsilateral breast, 1.8% in the contralateral breast, and 0.2% at regional or distant sites. The risk of ipsilateral-breast cancer was lower in the tamoxifen group even when sample margins contained tumour and when DCIS was associated with comedonecrosis.

Interpretation: The combination of lumpectomy, radiation therapy, and tamoxifen was effective in the prevention of invasive cancer.

National Surgical Adjuvant Breast and Bowel Project, Pittsburgh, PA.