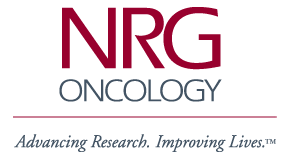 ---

NSABP Members' Area
Password Protected - Access
Limited to NSABP Participating
Institutions Only

NSABP Foundation, Inc.


---
General NSABP Information
Financial Conflicts of
Interest Policy
Coalition Comment:
Reconfiguration
IOM Report Group Comment
Contact the NSABP
Pathology Section
Future Meetings
NSABP Newsletters
Media Info on STAR
Employment

Clinical Trials Information
Clinical Trials Overview
Protocol Chart
Never Say Lost
Treatment Trials Information
Protocol B-51
Protocol B-52
Protocol B-53/S1207
Protocol B-55/BIG 6-13
Prevention Trials Information
Protocol P-1 - BCPT
Protocol P-2 - STAR
Scientific Publications
Related Web Sites
---
Medical Search Engines
---

To report problems, ask
questions or make comments,
please send e-mail to:
Webmaster@nsabp.pitt.edu


Annotated Bibliography of NSABP Publications
---

Pathologic findings from the National Surgical Adjuvant Breast Project (NSABP) eight-year update of Protocol B-17: intraductal carcinoma
Fisher ER, Dignam J, Tan-Chiu E, Costantino J, Fisher B, Paik S, Wolmark N
Cancer 86(3):429-38, August 1, 1999

Abstract
Background: This report is an 8-year update of the authors' previous findings from National Surgical Adjuvant Breast Project (NSABP) Protocol B-17, which relates to the influence of pathologic characteristics on the natural history and treatment of intraductal carcinoma (DCIS).

Methods: Nine pathologic features observed in a pathologic subset of 623 of 814 evaluable women enrolled in this randomized clinical trial were assessed for their role in the prediction of second ipsilateral breast tumors (IBT), other events, and selection of breast irradiation (XRT) following lumpectomy.

Results: The frequency of subsequent IBT was reduced from 31% to 13% (P = 0.0001) by XRT. The average annual hazard rates for IBT were reduced by XRT for all pathologic features examined. Four characteristics were individually noted to be significantly related to IBT, but only moderate-to-marked and absent-to-slight comedo necrosis were found to be independent high and low risk predictors, respectively, for such an event in patients of both treatment groups. XRT effected a 7% absolute reduction at 8 years in the low risk group. Despite a relatively high incidence (approximately 40%) of IBT consisting of invasive cancer, mortality due to breast carcinoma after DCIS for the entire cohort was found to be only 1.6% at 8 years.

Conclusions: The degree of comedo necrosis in patients with DCIS appears to be sufficient for discriminating between high and low risks for IBT following lumpectomy for DCIS. Although margin status, unlike in our previous report, was found to have only a slight or borderline influence on the frequency of IBT at 8 years, excision of DCIS with free margins is advised. The low risk group exhibits a statistically significant reduction of IBT from XRT. The decision to forgo XRT in the treatment of this singular subset of patients would appear to depend on clinical considerations and the input of informed patients rather than being standard practice. [See editorial on pages 375-7, this issue.]

National Surgical Adjuvant Breast and Bowel Project Pathology Center, Pittsburgh, PA.