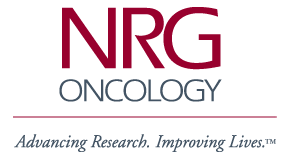 ---

NSABP Members' Area
Password Protected - Access
Limited to NSABP Participating
Institutions Only

NSABP Foundation, Inc.


---
General NSABP Information
Financial Conflicts of
Interest Policy
Coalition Comment:
Reconfiguration
IOM Report Group Comment
Contact the NSABP
Pathology Section
Future Meetings
NSABP Newsletters
Media Info on STAR
Employment

Clinical Trials Information
Clinical Trials Overview
Protocol Chart
Never Say Lost
Treatment Trials Information
Protocol B-51
Protocol B-52
Protocol B-53/S1207
Protocol B-55/BIG 6-13
Prevention Trials Information
Protocol P-1 - BCPT
Protocol P-2 - STAR
Scientific Publications
Related Web Sites
---
Medical Search Engines
---

To report problems, ask
questions or make comments,
please send e-mail to:
Webmaster@nsabp.pitt.edu


Annotated Bibliography of NSABP Publications
---

Health-Related Quality of Life and Tamoxifen in Breast Cancer Prevention: A Report From the National Surgical Adjuvant Breast and Bowel Project P-1 Study
Day R, Ganz P, Costantino J, Cronin W, Wickerham DL, Fisher B
Journal of Clinical Oncology 17(9):2659-2669, September 1999

Abstract
Purpose: This is the initial report from the health-related quality of life (HRQL) component of the National Surgical Adjuvant Breast and Bowel Project Breast Cancer Prevention Trial. This report provides an overview of HRQL findings, comparing tamoxifen and placebo groups, and advice to clinicians counseling women about the use of tamoxifen in a prevention setting.

Patients and Methods: This report covers the baseline and the first 36 months of follow-up data on 11,064 women recruited over the first 24 months of the study. Findings are presented from the Center for Epidemiological Studies-Depression Scale (CES-D), the Medical Outcomes Study 36-Item Short Form Health Status Survey (MOS SF-36) and sexual functioning scale, and a symptom checklist.

Results: No differences were found between placebo and tamoxifen groups for the proportion of participants scoring above a clinically significant level on the CES-D. No differences were found between groups for the MOS SF-36 summary physical and mental scores. The mean number of symptoms reported was consistently higher in the tamoxifen group and was associated with vasomotor and gynecologic symptoms. Significant increases were found in the proportion of women on tamoxifen reporting problems of sexual functioning at a definite or serious level, although overall rates of sexual activity remained similar.

Conclusions: Women need to be informed of the increased frequency of vasomotor and gynecologic symptoms and problems of sexual functioning associated with tamoxifen use. Weight gain and depression, two clinical problems anecdotally associated with tamoxifen treatment, were not increased in frequency in this trial in healthy women, which is good news that also needs to be communicated.

Department of Biostatistics, Graduate School of Public Health, University of Pittsburgh, PA.