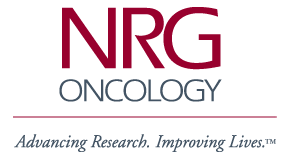 ---

NSABP Members' Area
Password Protected - Access
Limited to NSABP Participating
Institutions Only

NSABP Foundation, Inc.


---
General NSABP Information
Financial Conflicts of
Interest Policy
Coalition Comment:
Reconfiguration
IOM Report Group Comment
Contact the NSABP
Pathology Section
Future Meetings
NSABP Newsletters
Media Info on STAR
Employment

Clinical Trials Information
Clinical Trials Overview
Protocol Chart
Never Say Lost
Treatment Trials Information
Protocol B-51
Protocol B-52
Protocol B-53/S1207
Protocol B-55/BIG 6-13
Prevention Trials Information
Protocol P-1 - BCPT
Protocol P-2 - STAR
Scientific Publications
Related Web Sites
---
Medical Search Engines
---

To report problems, ask
questions or make comments,
please send e-mail to:
Webmaster@nsabp.pitt.edu


Annotated Bibliography of NSABP Publications
---

Weighing the Risks and Benefits of Tamoxifen Treatment for Preventing Breast Cancer
Gail MH, Costantino JP, Bryant J, Croyle R, Freedman L, Helzlsouer K, Vogel V
Journal of the National Cancer Institute 91(21):1829-46, November 3, 1999

Abstract
Background: In response to findings from the Breast Cancer Prevention Trial that tamoxifen treatment produced a 49% reduction in the risk of invasive breast cancer in a population of women at elevated risk, the National Cancer Institute sponsored a workshop on July 7 and 8, 1998, to develop information to assist in counseling and in weighing the risks and benefits of tamoxifen. Our study was undertaken to develop tools to identify women for whom the benefits outweigh the risks.

Methods: Information was reviewed on the incidence of invasive breast cancer and of in situ lesions, as well as on several other health outcomes, in the absence of tamoxifen treatment. Data on the effects of tamoxifen on these outcomes were also reviewed, and methods were developed to compare the risks and benefits of tamoxifen.

Results: The risks and benefits of tamoxifen depend on age and race, as well as on a woman's specific risk factors for breast cancer. In particular, the absolute risks from tamoxifen of endometrial cancer, stroke, pulmonary embolism, and deep vein thrombosis increase with age, and these absolute risks differ between white and black women, as does the protective effect of tamoxifen on fractures. Tables and aids are developed to describe the risks and benefits of tamoxifen and to identify classes of women for whom the benefits outweigh the risks.

Conclusions: Tamoxifen is most beneficial for younger women with an elevated risk of breast cancer. The quantitative analyses presented can assist health care providers and women in weighing the risks and benefits of tamoxifen for reducing breast cancer risk.

Erratum: "Weighing the Risks and Benefits of Tamoxifen Treatment for Preventing Breast Cancer," by Gail et al. [J Natl Cancer Inst 1999;91:1829-46 (Issue 21)]. The column labeled "Relative Risk Factor" in Table 2 has an error in the eleventh entry from the top, which corresponds to a woman whose first live birth occurred before age 20 and who had one affected first-degree relative. The incorrect relative risk, 1.00, should be replaced by the correct number, 2.61. The Journal regrets the error.

M. H. Gail (Division of Cancer Epidemiology and Genetics), R. Croyle (Division of Cancer Control and Population Science), National Cancer Institute, Bethesda, MD.