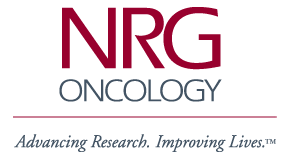 ---

NSABP Members' Area
Password Protected - Access
Limited to NSABP Participating
Institutions Only

NSABP Foundation, Inc.


---
General NSABP Information
Financial Conflicts of
Interest Policy
Coalition Comment:
Reconfiguration
IOM Report Group Comment
Contact the NSABP
Pathology Section
Future Meetings
NSABP Newsletters
Media Info on STAR
Employment

Clinical Trials Information
Clinical Trials Overview
Protocol Chart
Never Say Lost
Treatment Trials Information
Protocol B-51
Protocol B-52
Protocol B-53/S1207
Protocol B-55/BIG 6-13
Prevention Trials Information
Protocol P-1 - BCPT
Protocol P-2 - STAR
Scientific Publications
Related Web Sites
---
Medical Search Engines
---

To report problems, ask
questions or make comments,
please send e-mail to:
Webmaster@nsabp.pitt.edu


Annotated Bibliography of NSABP Publications
---

Clinical Trial to Assess the Relative Efficacy of Fluorouracil and Leucovorin, Fluorouracil and Levamisole, and Fluorouracil, Leucovorin, and Levamisole in Patients With Dukes' B and C Carcinoma of the Colon: Results From National Surgical Adjuvant Breast and Bowel Project C-04
Wolmark N, Rockette H, Mamounas E, Jones J, Wieand S, Wickerham DL, Bear HD, Atkins JN, Dimitrov NV, Glass AG, Fisher ER, Fisher B
Journal of Clinical Oncology 17(11):3553-3559, November 1999

Abstract
Purpose: To compare the efficacy of leucovorin-modulated fluorouracil (FU+LV) with that of fluorouracil and levamisole (FU+LEV) or with the combination of FU+LV and levamisole (FU+LV+LEV).

Patients and Methods: Between July 1989 and December 1990, 2,151 patients with Dukes' B (stage II) and Dukes' C (stage III) carcinoma of the colon were entered onto National Surgical Adjuvant Breast and Bowl Project protocol C-04. Patients were randomly assigned to receive FU+LV (weekly regimen), FU + LEV, or the combination of FU+LV+LEV. The average time on study was 86 months.

Results: A pairwise comparison between patients treated with FU+LV or FU+LEV disclosed a prolongation in disease-free survival (DFS) in favor of the FU+LV group (65% v 60%; P =.04); there was a small prolongation in overall survival that was of borderline significance (74% v 70%; P =.07). There was no difference in the pairwise comparison between patients who received FU+LV or FU+LV+LEV for either DFS (65% v 64%; P =.67) or overall survival (74% v 73%; P =.99). There was no interaction between Dukes' stage and the effect of treatment.

Conclusions: In patients with Dukes' B and C carcinoma of the colon, treatment with FU+LV seems to confer a small DFS advantage and a borderline prolongation in overall survival when compared with treatment with FU+LEV. The addition of LEV to FU+LV does not provide any additional benefit over and above that achieved with FU+LV. These findings support the use of adjuvant FU+LV as an acceptable therapeutic standard in patients with Dukes' B and C carcinoma of the colon.

National Surgical Adjuvant Breast and Bowel Project, Pittsburgh, PA.