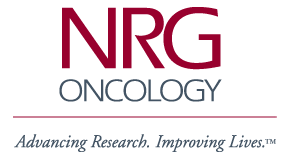 ---

NSABP Members' Area
Password Protected - Access
Limited to NSABP Participating
Institutions Only

NSABP Foundation, Inc.


---
General NSABP Information
Financial Conflicts of
Interest Policy
Coalition Comment:
Reconfiguration
IOM Report Group Comment
Contact the NSABP
Pathology Section
Future Meetings
NSABP Newsletters
Media Info on STAR
Employment

Clinical Trials Information
Clinical Trials Overview
Protocol Chart
Never Say Lost
Treatment Trials Information
Protocol B-51
Protocol B-52
Protocol B-53/S1207
Protocol B-55/BIG 6-13
Prevention Trials Information
Protocol P-1 - BCPT
Protocol P-2 - STAR
Scientific Publications
Related Web Sites
---
Medical Search Engines
---

To report problems, ask
questions or make comments,
please send e-mail to:
Webmaster@nsabp.pitt.edu


Annotated Bibliography of NSABP Publications
---

Further Evaluation of Intensified and Increased Total Dose of Cyclophosphamide for the Treatment of Primary Breast Cancer: Findings From National Surgical Adjuvant Breast and Bowel Project B-25
Fisher B, Anderson S, DeCillis A, Dimitrov N, Atkins JN, Fehrenbacher L, Henry PH, Romond EH, Lanier KS, Davila E, Kardinal CG, Laufman L, Pierce HI, Abramson N, Keller AM, Hamm JT, Wickerham DL, Begovic M, Tan-Chiu E, Tian W, Wolmark N
Journal of Clinical Oncology 17(11):3374-3388, November 1999

Abstract
Purpose: In 1989, the National Surgical Adjuvant Breast and Bowel Project initiated the B-22 trial to determine whether intensifying or intensifying and increasing the total dose of cyclophosphamide in a doxorubicin-cyclophosphamide combination would benefit women with primary breast cancer and positive axillary nodes. B-25 was initiated to determine whether further intensifying and increasing the cyclophosphamide dose would yield more favorable results.

Patients and Methods: Patients (n = 2,548) were randomly assigned to three groups. The dose and intensity of doxorubicin were similar in all groups. Group 1 received four courses, ie, double the dose and intensity of cyclophosphamide given in the B-22 standard therapy group; group 2 received the same dose of cyclophosphamide as in group 1, administered in two courses (intensified); group 3 received double the dose of cyclophosphamide (intensified and increased) given in group 1. All patients received recombinant human granulocyte colony-stimulating factor. Life-table estimates were used to determine disease-free survival (DFS) and overall survival.

Results: No significant difference was observed in DFS (P =.20), distant DFS (P =.31), or survival (P =.76) among the three groups. At 5 years, the DFS in groups 1 and 2 (61% v 64%, respectively; P =. 29) was similar to but slightly lower than that in group 3 (61% v 66%, respectively; P = 08). Survival in group 1 was concordant with that in groups 2 (78% v 77%, respectively; P =.71) and 3 (78% v 79%, respectively; P =.86). Grade 4 toxicity was 20%, 34%, and 49% in groups 1, 2, and 3, respectively. Severe infection and septic episodes increased in group 3. The decrease in the amount and intensity of cyclophosphamide and delays in therapy were greatest in courses 3 and 4 in group 3. The incidence of acute myeloid leukemia increased in all groups.

Conclusion: Because intensifying and increasing cyclophosphamide two or four times that given in standard clinical practice did not substantively improve outcome, such therapy should be reserved for the clinical trial setting.

National Surgical Adjuvant Breast and Bowel Project, Pittsburgh, PA.