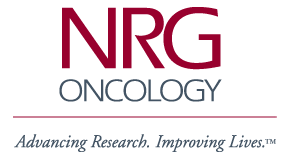 ---

NSABP Members' Area
Password Protected - Access
Limited to NSABP Participating
Institutions Only

NSABP Foundation, Inc.


---
General NSABP Information
Financial Conflicts of
Interest Policy
Coalition Comment:
Reconfiguration
IOM Report Group Comment
Contact the NSABP
Pathology Section
Future Meetings
NSABP Newsletters
Media Info on STAR
Employment

Clinical Trials Information
Clinical Trials Overview
Protocol Chart
Never Say Lost
Treatment Trials Information
Protocol B-51
Protocol B-52
Protocol B-53/S1207
Protocol B-55/BIG 6-13
Prevention Trials Information
Protocol P-1 - BCPT
Protocol P-2 - STAR
Scientific Publications
Related Web Sites
---
Medical Search Engines
---

To report problems, ask
questions or make comments,
please send e-mail to:
Webmaster@nsabp.pitt.edu


Annotated Bibliography of NSABP Publications
---

Randomized Trial of 3-Hour Versus 24-Hour Infusion of High-Dose Paclitaxel in Patients with Metastatic or Locally Advanced Breast Cancer: National Surgical Adjuvant Breast and Bowel Project Protocol B-26
Smith RE, Brown AM, Mamounas EP, Anderson SJ, Lembersky BC, Atkins JH, Shibata HR, Baez L, DeFusco PA, Davila E, Tipping SJ, Bearden JD, Thirlwell MP
Journal of Clinical Oncology 17(11):3403-3411, November 1999

Abstract
Purpose: Paclitaxel is an active drug for the treatment of breast cancer; however, the appropriate duration of administration is unknown. We assessed and compared the response rate, event-free survival, survival, and toxicity of paclitaxel 250 mg/m(2) delivered every 3 weeks as a 3-hour or 24-hour infusion.

Patients and Methods: A total of 563 women with stage IV or IIIB breast cancer were randomized into one of two groups: 279 received 3-hour paclitaxel and 284 received 24-hour paclitaxel. Patients were stratified by age, stage of disease, and prior therapy.

Results: A significantly higher rate of tumor response occurred in the first four cycles of therapy in patients who received the 24-hour infusion of paclitaxel (51% v 41%, respectively; P =.025). Tumor response over all cycles was also significantly higher in the group that received 24-hour infusion (54% v 44%, respectively; P =.023). There were no significant differences in event-free survival or survival between the two arms of the study (P =.9 and.8, respectively). No treatment by stage or by age interactions were observed. During the first four cycles of therapy, at least one episode of >/= grade 3 toxicity (excluding nadir hematologic values, alopecia, and weight change) occurred in 45% of patients who received the 3-hour paclitaxel infusion and in 50% of those who received the 24-hour paclitaxel infusion. Febrile neutropenia, >/= grade 3 infection, and >/= grade 3 stomatitis were less frequent, and severe neurosensory toxicity was more frequent in those who received the 3-hour paclitaxel infusion. Ten treatment-related deaths occurred in the first four cycles. Age, stage, and prior chemotherapy did not influence the effect of treatment.

Conclusion: When administered as a continuous 24-hour infusion, high-dose paclitaxel results in a higher tumor response rate than when administered as a 3-hour infusion but does not significantly improve event-free survival or survival. Paclitaxel as a 24-hour infusion results in increased hematologic toxicity and decreased neurosensory toxicity.

National Surgical Adjuvant Breast and Bowel Project Operations Center and Biostatistical Center, and Department of Biostatistics, University of Pittsburgh, Pittsburgh, PA.