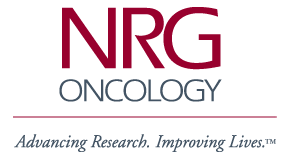 ---

NSABP Members' Area
Password Protected - Access
Limited to NSABP Participating
Institutions Only

NSABP Foundation, Inc.


---
General NSABP Information
Financial Conflicts of
Interest Policy
Coalition Comment:
Reconfiguration
IOM Report Group Comment
Contact the NSABP
Pathology Section
Future Meetings
NSABP Newsletters
Media Info on STAR
Employment

Clinical Trials Information
Clinical Trials Overview
Protocol Chart
Never Say Lost
Treatment Trials Information
Protocol B-51
Protocol B-52
Protocol B-53/S1207
Protocol B-55/BIG 6-13
Prevention Trials Information
Protocol P-1 - BCPT
Protocol P-2 - STAR
Scientific Publications
Related Web Sites
---
Medical Search Engines
---

To report problems, ask
questions or make comments,
please send e-mail to:
Webmaster@nsabp.pitt.edu


Annotated Bibliography of NSABP Publications
---

Randomized Trial of Postoperative Adjuvant Chemotherapy With or Without Radiotherapy for Carcinoma of the Rectum: National Surgical Adjuvant Breast and Bowel Project Protocol R-02
Wolmark N, Wieand HS, Hyams DM, Colangelo L, Dimitrov NV, Romond EH, Wexler M, Prager D, Cruz AB Jr, Gordon PH, Petrelli NJ, Deutsch M, Mamounas E, Wickerham DL, Fisher ER, Rockette H, Fisher B
Journal of the National Cancer Institute 92(5):388-96, Mar 1, 2000

Abstract
Background: The conviction that postoperative radiotherapy and chemotherapy represent an acceptable standard of care for patients with Dukes' B (stage II) and Dukes' C (stage III) carcinoma of the rectum evolved in the absence of data from clinical trials designed to determine whether the addition of radiotherapy results in improved disease-free survival and overall survival. This study was carried out to address this issue. An additional aim was to determine whether leucovorin (LV)-modulated 5-fluorouracil (5-FU) is superior to the combination of 5-FU, semustine, and vincristine (MOF) in men.

Patients and Methods: Eligible patients (n = 694) with Dukes' B or C carcinoma of the rectum were enrolled in National Surgical Adjuvant Breast and Bowel Project (NSABP) Protocol R-02 from September 1987 through December 1992 and were followed. They were randomly assigned to receive either postoperative adjuvant chemotherapy alone (n = 348) or chemotherapy with postoperative radiotherapy (n = 346). All female patients (n = 287) received 5-FU plus LV chemotherapy; male patients received either MOF (n = 207) or 5-FU plus LV (n = 200). Primary analyses were carried out by use of a stratified log-rank statistic; P values are two-sided.

Results: The average time on study for surviving patients is 93 months as of September 30, 1998. Postoperative radiotherapy resulted in no beneficial effect on disease-free survival (P =.90) or overall survival (P =.89), regardless of which chemotherapy was utilized, although it reduced the cumulative incidence of locoregional relapse from 13% to 8% at 5-year follow-up (P =.02). Male patients who received 5-FU plus LV demonstrated a statistically significant benefit in disease-free survival at 5 years compared with those who received MOF (55% versus 47%; P =.009) but not in 5-year overall survival (65% versus 62%; P =.17).

Conclusions: The addition of postoperative radiation therapy to chemotherapy in Dukes' B and C rectal cancer did not alter the subsequent incidence of distant disease, although there was a reduction in locoregional relapse when compared with chemotherapy alone.

N. Wolmark, D. L.Wickerham, E. R. Fisher, B. Fisher, National Surgical Adjuvant Breast and Bowel Project (NSABP) Operations Center, Pittsburgh, PA 15212, USA.