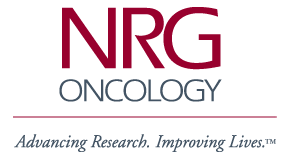 ---

NSABP Members' Area
Password Protected - Access
Limited to NSABP Participating
Institutions Only

NSABP Foundation, Inc.


---
General NSABP Information
Financial Conflicts of
Interest Policy
Coalition Comment:
Reconfiguration
IOM Report Group Comment
Contact the NSABP
Pathology Section
Future Meetings
NSABP Newsletters
Media Info on STAR
Employment

Clinical Trials Information
Clinical Trials Overview
Protocol Chart
Never Say Lost
Treatment Trials Information
Protocol B-51
Protocol B-52
Protocol B-53/S1207
Protocol B-55/BIG 6-13
Prevention Trials Information
Protocol P-1 - BCPT
Protocol P-2 - STAR
Scientific Publications
Related Web Sites
---
Medical Search Engines
---

To report problems, ask
questions or make comments,
please send e-mail to:
Webmaster@nsabp.pitt.edu


Annotated Bibliography of NSABP Publications
---

Tamoxifen and Chemotherapy for Axillary Node-Negative, Estrogen Receptor-Negative Breast Cancer: Findings From National Surgical Adjuvant Breast and Bowel Project B-23
Fisher B, Anderson S, Tan-Chiu E, Wolmark N, Wickerham DL, Fisher ER, Dimitrov NV, Atkins JN, Abramson N, Merajver S, Romond EH, Kardinal CG, Shibata HR, Margolese RG, Farrar WB
Journal of Clinical Oncology 19(4):931-42, Feb 15, 2001

Abstract
Purpose: Uncertainty about the relative worth of doxorubicin/cyclophosphamide (AC) and cyclophosphamide/methotrexate/fluorouracil (CMF), as well as doubt about the propriety of giving tamoxifen (TAM) with chemotherapy to patients with estrogen receptor-negative tumors and negative axillary nodes, prompted the National Surgical Adjuvant Breast and Bowel Project to initiate the B-23 study.

Patients and Methods: Patients (n = 2,008) were randomly assigned to CMF plus placebo, CMF plus TAM, AC plus placebo, or AC plus TAM. Six cycles of CMF were given for 6 months; four cycles of AC were administered for 63 days. TAM was given daily for 5 years. Relapse-free survival (RFS), event-free survival (EFS), and survival (S) were determined by using life-table estimates. Tests for heterogeneity of outcome used log-rank statistics and Cox proportional hazards models to detect differences across all groups and according to chemotherapy and hormonal therapy status.

Results: No significant difference in RFS, EFS, or S was observed among the four groups through 5 years (P =.96,.8, and.8, respectively), for those aged [ or = 49 years (P =.97,.5, and.9, respectively), or for those aged > or = 50 years (P =.7,.6, and.6, respectively). A comparison between all CMF- and all AC-treated patients demonstrated no significant differences in RFS (87% at 5 years in both groups, P =.9), EFS (83% and 82%, P =.6), or S (89% and 90%, P =.4). There were no significant differences in RFS, EFS, or S between CMF and AC in patients aged < or = 49 or > or = 50 years. No significant difference in any outcome was observed when chemotherapy-treated patients who received placebo were compared with those given TAM. RFS in both groups was 87% (P =.6), 87% in patients aged < or = 49 (P =.9), and 88% and 87%, respectively (P =.4), in those aged > or = 50 years.

Conclusion: There was no significant difference in the outcome of patients who received AC or CMF. TAM with either regimen resulted in no significant advantage over that achieved from chemotherapy alone.

National Surgical Adjuvant Breast and Bowel Project, Pittsburgh, PA 15212-5234, USA.