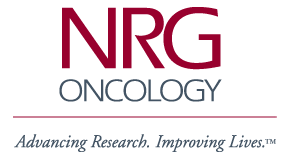 ---

NSABP Members' Area
Password Protected - Access
Limited to NSABP Participating
Institutions Only

NSABP Foundation, Inc.


---
General NSABP Information
Financial Conflicts of
Interest Policy
Coalition Comment:
Reconfiguration
IOM Report Group Comment
Contact the NSABP
Pathology Section
Future Meetings
NSABP Newsletters
Media Info on STAR
Employment

Clinical Trials Information
Clinical Trials Overview
Protocol Chart
Never Say Lost
Treatment Trials Information
Protocol B-51
Protocol B-52
Protocol B-53/S1207
Protocol B-55/BIG 6-13
Prevention Trials Information
Protocol P-1 - BCPT
Protocol P-2 - STAR
Scientific Publications
Related Web Sites
---
Medical Search Engines
---

To report problems, ask
questions or make comments,
please send e-mail to:
Webmaster@nsabp.pitt.edu


Annotated Bibliography of NSABP Publications
---

Tamoxifen and Cardiac Risk Factors in Healthy Women: Suggestion of an Anti-Inflammatory Effect
Cushman M, Costantino JP, Tracy RP, Song K, Buckley L, Roberts JD, Krag DN
Arteriosclerosis, Thrombosis, and Vascular Biology 21(2):255-61, Feb, 2001

Abstract
Tamoxifen reduces the incidence of breast cancer in women at risk for that disease. Because heart disease is the leading cause of death in women and because tamoxifen is also associated with venous thrombosis, an improved understanding of the association of tamoxifen with cardiovascular disease risk factors is required. In 111 healthy women at a single center, who were participating in a randomized double-blind breast cancer prevention trial, the 6-month effects of oral tamoxifen (20 mg/d) compared with placebo on factors related to inflammation, hemostasis, and lipids were studied. Tamoxifen was associated with reductions of 26% in median C-reactive protein, 22% in median fibrinogen, and 9% in cholesterol (all P:<0.01 compared with placebo). There were no differences in treatment effects on factor VII coagulant activity, fragment 1-2, and triglycerides. In secondary analyses, the effect of tamoxifen on C-reactive protein was larger in postmenopausal women and in women with higher waist-to-hip ratios. The effect on fibrinogen was larger in women with higher baseline cholesterol. Tamoxifen demonstrated effects on inflammatory markers that were consistent with reduced cardiovascular risk. These findings are in contrast to recent reports of increased C-reactive protein associated with postmenopausal estrogen. The potential for beneficial cardiovascular effects of tamoxifen in healthy women is suggested.

Department of Medicine and Pathology, University of Vermont, Burlington 05446, USA.