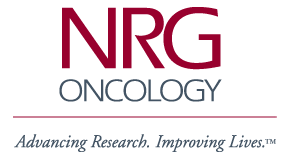 ---

NSABP Members' Area
Password Protected - Access
Limited to NSABP Participating
Institutions Only

NSABP Foundation, Inc.


---
General NSABP Information
Financial Conflicts of
Interest Policy
Coalition Comment:
Reconfiguration
IOM Report Group Comment
Contact the NSABP
Pathology Section
Future Meetings
NSABP Newsletters
Media Info on STAR
Employment

Clinical Trials Information
Clinical Trials Overview
Protocol Chart
Never Say Lost
Treatment Trials Information
Protocol B-51
Protocol B-52
Protocol B-53/S1207
Protocol B-55/BIG 6-13
Prevention Trials Information
Protocol P-1 - BCPT
Protocol P-2 - STAR
Scientific Publications
Related Web Sites
---
Medical Search Engines
---

To report problems, ask
questions or make comments,
please send e-mail to:
Webmaster@nsabp.pitt.edu


Annotated Bibliography of NSABP Publications
---

Fifteen-Year Prognostic Discriminants for Invasive Breast Carcinoma
Fisher ER, Anderson S, Tan-Chiu E, Fisher B, Eaton L, Wolmark N
Cancer 91(S8):1679-87, Apr 15, 2001

Abstract
Background: This report updated previous findings, at the 15-year mark, of the National Surgical Breast and Bowel Project (NSAPB) Protocol B-06 with respect to the treatment of invasive breast carcinoma and the effects of pathologic features and the effects of some clinical features on its natural history.

Methods: Thirty-one pathologic and 6 clinical features that were observed in a pathologic subset of 1039 evaluable patients were assessed as to their value in predicting survival, in predicting ipsilateral breast tumor recurrence (IBTR), and in predicting the necessity for local breast irradiation after lumpectomy. The patients had been randomly assigned to treatment by lumpectomy without local irradiation or to treatment by lumpectomy with local irradiation of the breast. A traditional and another statistical method were used for this purpose.

Results: Multivariate analyses revealed that the presence of IBTR, race, histologic tumor type, nodal status, nuclear grade, and blood vessel invasion affected survival independently. Treatment, patient age, nuclear grade, presence of intraductal carcinoma, and a lymphocytic tumor infiltrate were features that predicted IBTR by multivariate analyses. Irradiation reduced IBTR from 36% to 12% in the analyzed cohort. A test of interaction failed to reveal any pathologic or clinical feature that might have allowed for the omission of local irradiation of the breast after lumpectomy.

Conclusions: In addition to the influence of pathologic and clinical features on patient survival and IBTR, the site, histopathologic features, and time of occurrence of the latter allowed for insights into some important biologic considerations concerning invasive breast carcinoma. Copyright 2001 American Cancer Society.

National Surgical Adjuvant Breast and Bowel Project (NSABP) Pathology Center, Pittsburgh, PA.