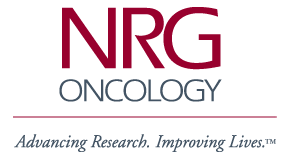 ---

NSABP Members' Area
Password Protected - Access
Limited to NSABP Participating
Institutions Only

NSABP Foundation, Inc.


---
General NSABP Information
Financial Conflicts of
Interest Policy
Coalition Comment:
Reconfiguration
IOM Report Group Comment
Contact the NSABP
Pathology Section
Future Meetings
NSABP Newsletters
Media Info on STAR
Employment

Clinical Trials Information
Clinical Trials Overview
Protocol Chart
Never Say Lost
Treatment Trials Information
Protocol B-51
Protocol B-52
Protocol B-53/S1207
Protocol B-55/BIG 6-13
Prevention Trials Information
Protocol P-1 - BCPT
Protocol P-2 - STAR
Scientific Publications
Related Web Sites
---
Medical Search Engines
---

To report problems, ask
questions or make comments,
please send e-mail to:
Webmaster@nsabp.pitt.edu


Annotated Bibliography of NSABP Publications
---

Five Versus More Than Five Years of Tamoxifen for Lymph Node-Negative Breast Cancer: Updated Findings From The National Surgical Adjuvant Breast and Bowel Project B-14 Randomized Trial
Fisher B, Dignam J, Bryant J, Wolmark N
Journal of the National Cancer Institute 93(9):684-90, May 2, 2001

Abstract
Background: Previously reported information from B-14, a National Surgical Adjuvant Breast and Bowel Project (NSABP) randomized, placebo-controlled clinical trial, demonstrated that patients with estrogen receptor (ER)-positive breast cancer and negative axillary lymph nodes experienced a prolonged benefit from 5 years of tamoxifen therapy. When these women were rerandomized to receive either placebo or more prolonged tamoxifen therapy, they obtained no additional advantage from tamoxifen through 4 years of follow-up. Because the optimal duration of tamoxifen administration continues to be controversial and because there have been 3 more years of follow-up and a substantial increase in the number of events since our last report, an update of the B-14 study is appropriate.

Methods: Patients (n = 1172) who had completed 5 years of tamoxifen therapy and who were disease free were rerandomized to receive placebo (n = 579) or tamoxifen (n = 593). Survival, disease-free survival (DFS), and relapse-free survival (RFS) were estimated by the Kaplan-Meier method; the differences between the treatment groups were assessed by the log-rank test. Relative risks of failure (with 95% confidence intervals) were determined by the Cox proportional hazards model. P values were two-sided.

Results: Through 7 years after reassignment of tamoxifen-treated patients to either placebo or continued tamoxifen therapy, a slight advantage was observed in patients who discontinued tamoxifen relative to those who continued to receive it: DFS = 82% versus 78% (P =.03), RFS = 94% versus 92% (P =.13), and survival = 94% versus 91% (P =.07), respectively. The lack of benefit from additional tamoxifen therapy was independent of age or other characteristics.

Conclusion: Through 7 years of follow-up after rerandomization, there continues to be no additional benefit from tamoxifen administered beyond 5 years in women with ER-positive breast cancer and negative axillary lymph nodes.

B. Fisher, National Surgical Adjuvant Breast and Bowel Project (NSABP), and Department of Surgery, University of Pittsburgh, PA.