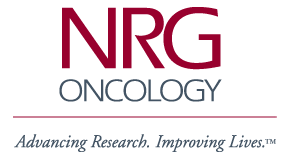 ---

NSABP Members' Area
Password Protected - Access
Limited to NSABP Participating
Institutions Only

NSABP Foundation, Inc.


---
General NSABP Information
Financial Conflicts of
Interest Policy
Coalition Comment:
Reconfiguration
IOM Report Group Comment
Contact the NSABP
Pathology Section
Future Meetings
NSABP Newsletters
Media Info on STAR
Employment

Clinical Trials Information
Clinical Trials Overview
Protocol Chart
Never Say Lost
Treatment Trials Information
Protocol B-51
Protocol B-52
Protocol B-53/S1207
Protocol B-55/BIG 6-13
Prevention Trials Information
Protocol P-1 - BCPT
Protocol P-2 - STAR
Scientific Publications
Related Web Sites
---
Medical Search Engines
---

To report problems, ask
questions or make comments,
please send e-mail to:
Webmaster@nsabp.pitt.edu


Annotated Bibliography of NSABP Publications
---

Real-World Performance of HER2 Testing - National Surgical Adjuvant Breast and Bowel Project Experience
Paik S, Bryant J, Tan-Chiu E, Romond E, Hiller W, Park K, Brown A, Yothers G, Anderson S, Smith R, Wickerham DL, Wolmark N
Journal of the National Cancer Institute 94(11):852-854, June 5, 2002

Abstract
Trastuzumab (Herceptin) provides clinical benefits for patients diagnosed with advanced breast cancers that have overexpressed the HER2 protein or have amplified the HER2 gene. The National Surgical Adjuvant Breast and Bowel Project (NSABP) Protocol B-31 is designed to test the advantage of adding Herceptin to the adjuvant chemotherapeutic regimen of doxorubicin and cyclophosphamide followed by paclitaxel (Taxol) in the treatment of stage II breast cancer with HER2 overexpression or gene amplification. Eligibility is based on HER2 assay results submitted by the accruing institutions. We conducted a central review of the first 104 cases entered in this trial on the basis of immunohistochemistry (IHC) results. We found that 18% of the community-based assays, which were used to establish the eligibility of patients to participate in the B-31 study, could not be confirmed by HercepTest IHC or fluorescence in situ hybridization (FISH) by a central testing facility. This report provides a snapshot of the quality of HER2 assays performed in laboratories nationwide.

National Surgical Adjuvant Breast and Bowel Project, Pittsburgh, PA, USA.