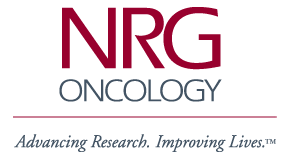 ---

NSABP Members' Area
Password Protected - Access
Limited to NSABP Participating
Institutions Only

NSABP Foundation, Inc.


---
General NSABP Information
Financial Conflicts of
Interest Policy
Coalition Comment:
Reconfiguration
IOM Report Group Comment
Contact the NSABP
Pathology Section
Future Meetings
NSABP Newsletters
Media Info on STAR
Employment

Clinical Trials Information
Clinical Trials Overview
Protocol Chart
Never Say Lost
Treatment Trials Information
Protocol B-51
Protocol B-52
Protocol B-53/S1207
Protocol B-55/BIG 6-13
Prevention Trials Information
Protocol P-1 - BCPT
Protocol P-2 - STAR
Scientific Publications
Related Web Sites
---
Medical Search Engines
---

To report problems, ask
questions or make comments,
please send e-mail to:
Webmaster@nsabp.pitt.edu


Information on Protocol P-1
---

Breast Cancer Prevention Trial Participant Advisory Board Biographies

Elsie Anderson
I am now finished with my 5 years on the tamoxifen/placebo Breast Cancer Prevention Trial. When you are told that you will be on this trial for 5 years, it seems so long, but the years have gone by so quickly. I am so happy that I never gave up. I had one breast tumor removed and a needle biopsy during the trial; neither were malignant. I also had other illnesses, not due to tamoxifen (if that is what I was on), but mostly due to my age, such as thyroid disease and colitis. My breast surgeon did not approve of this trial, and neither did the mammogram technician. Both firmly told me their opinions, but because someone has to take a stand, as others have before me and others will after me, why not me? We all have responsibilities and I believe "I am my brother's keeper." Because my three daughters have lost one aunt and two sisters to cancer (one to breast cancer), and have another aunt who is a survivor of breast cancer, and I have eight granddaughters who are at high risk and many friends who have breast cancer, and because of the knowledge of what my two grandchildren have had to go through because they had no mom, I would go on another trial if possible. I don't want to see any more moms who have to leave their children behind as they face death.

I have been appreciated and looked after so well by the NSABP staff, and also by our local cancer clinic. I have had the best care possible. Thank you everyone.

I believe we have to prevent cancer besides finding a cure, and I have had the opportunity to do that.


Judith Ann Bingham
I was born at Baptist Hospital in New Orleans, Louisiana on Tuesday, July 10, 1951. I have three sisters and three brothers. Throughout my school years, I enjoyed singing in the church choir and teaching roller skating lessons for the Jefferson Parish Recreation Department.

From 1969 to 1997, I worked at Sears Roebuck and Co. I am currently a Collection Supervisor for First Commerce Corporation. In 1976, I married Donald Bingham, and we currently reside in Slidell, Louisiana. We don't have children, but we have 8 nieces and 9 nephews.

I enjoy bowling, skating, walking, arts and crafts, shopping, and collecting koala bears of any shape, size, or form. I also enjoy helping others, and that is one of the reasons I decided to participate in the BCPT. I am committed to the study and its success.


Karen Brennan
I am originally from Omaha, Nebraska where my husband and I attended Creighton University and the University of Nebraska at Omaha pursuing degrees in education. We married in 1967 and had three children (two girls and a boy).

Our second child unfortunately was born with a neuroblastoma tumor which remained undetected until he was eighteen months old. After six unsuccessful months of radiation treatment, he did not survive.

After the birth of our third child, we decided to relocate our family to Los Angeles, CA in 1976. We began new careers in the film and entertainment business. Five years later we relocated once again to a quieter and healthier environment in Capistrano Beach, CA which is where we currently reside. I am actively pursuing a career in Human Resources and I have recently taken additional college classes in computer training and education. Over the years I have worked with groups of children in preschools, have held offices in PTA groups, volunteered in school functions, taught piano lessons and have raised Golden Retrievers. My family and I have participated in the annual Susan G. Komen Foundation "Race for the Cure" and I am a strong supporter in solving women's health issues.

In 1986 my mother developed breast cancer and was treated with a lumpectomy and radiation. Two years later she had a reoccurrence of the cancer, which eventually took her life in 1992. It was during this period of time that I became acutely aware of the importance in searching for a preventative treatment for this disease. Every time I think of my mother and her courage during those difficult days, I am in admiration of her strength. I have joined this trial to help bring a solution to this terrible disease that takes from us too early the women who we love; our mothers, wives, sisters, and children. I am proud to be a member of this breast cancer research trial and I am optimistic about the positive effect that this study will have on cancer research for future generations of women.


Barbara Capuzelo
I am originally from southwestern Pennsylvania and moved to Kansas City, Missouri in 1980 after having lived in Washington DC, Los Angeles, New York, and Boston. I became a single parent in 1982 of a 10-year old girl. When I realized that I was her sole support, and that I was in a dead-end job, I decided to pursue my childhood dream of becoming a nurse. I graduated from Avila College with a BSN and many honors, with a job waiting at the local Veterans Administration. I stayed there until 1993 when I moved to St. Luke's in June. Since then, I have served as Chair of the Unit-based Education Committee and am presently co-chair of the Unit-based Quality Committee. I work on a medical-surgical oncology, blood and transplant unit, I am active in the local and national chapters of the Oncology Nursing Society, and I am a Eucharistic minister and lector at my parish. I have completed a three year New Wine Program and am presently pursuing a master's degree in clinical counseling.

I am very proud of raising an independent daughter, who has made me a mother-in-law and grandmother of a 10-month old baby girl. I have two cats, love dogs, cry at sad movies, like to travel (I worked for TWA in Los Angeles) and meet people, read, enjoy the theater, and love ice cream. I have been a BCPT participant since October 1993.


Mary Ellen Gorman
Two words that summarize my life are competitive and generalist. I do many things well but am an expert at nothing! Over the years I have been a full-time mom to three daughters, divorced, single working parent, remarried, retail business partner with my spouse and finally a ski instructor! I have always enjoyed competing in sports from tennis, to ski racing, to indoor rowing. Skiing is my bliss! Now we are retired and enjoy the outdoor life of Montana. Other hobbies we enjoy together are cooking, collecting wine, and classical music.

I am very fortunate, as my father is approaching his 100th birthday and my mother, age 93, is a 33-year breast cancer survivor. I consider it a privilege to be a participant in the BCPT. It raised my knowledge and commitment to many breast cancer issues. I feel very rewarded by my advocacy work, both locally and nationally, for this most important clinical trial.


Sandra Kay Kanicki
I am the mother of four sons and I have four daughters-in-law. I serve on the school board, and participate in breast cancer awareness activities in my community. The catalyst to my participating in this very important trial was that my grandmother, mother, and sister are all 8-year survivors of breast cancer. My number one priorities are my husband and my family, and I believe that I have contributed greatly to future generations by participating in this trial.


Elizabeth (Betty) Lee
I was born in Huntingdon, West Virginia and was the 7th daughter and 11th child of the late Pearl William and Luana Dortch Adams. My family migrated to Syracuse, New York in the late 40's for a visit, and remained. I am married to Fred Lee, and together we have four children, 14 grandchildren, and one great-grandson. I am a 1995 Syracuse University Master's of Social Work graduate. While working on my degree, I became the first humble and proud winner of the Vivian Teall Howard (former first lady of Hopps Memorial C.M.E. Church) Graduate Student Award. Prior to my entry to graduate school, (May, 1994) I retired from 25 years of public service. However, I completed most of my college education while working full-time and raising a family, and have started a second career with the Syracuse Community Health Center as a certified social worker in the capacity of counselor/therapist.

Because my spiritual life is of the utmost importance to me, I am active in Hopps Memorial Church where I am a 50-year plus member and perform many duties ranging from Church clerk to a member of the Gospel Chorus and president of the Missionary Society. I am also an active member of the 6th District Prince Hall Masonic Family.

I thank God for His grace, my husband, children, and other family members and friends for their love and support and intend to continue working for the betterment of mankind as long as God sees fit to use me, and being in this trial is one of the ways I feel He has chosen to use me.


Jeannie Morice
To my closest friends, I am considered outgoing, fun-loving, and a little eccentric - I attribute all the above to my Irish Catholic upbringing. My Canadian-born husband Dale and I have survived 27 years of marriage with never a dull moment. Dale is a Scorpio and yours truly a Leo. Our three children, ages 21 to 25, currently attend University. Hopefully, with a decent education, we can enjoy the true meaning of "empty nesters." We love Calgary, Alberta and being close to the beautiful Rockies. My hobbies include wine making, tai-chi, and walking my gorgeous golden retriever, Murphy.

I joined the BCPT having lost my mother to breast cancer. I remain confident that the results of this trial will benefit not only myself, but my daughters and women everywhere.


Beverly Munn
I am the mother of three and grandmother of four. My mother had breast cancer for 10 years before she passed away in 1991. My sister and only sibling has had two separate incidences of breast cancer. This is why I am a high-risk participant. I work part-time as a secretary in a doctor's office. I enjoy traveling and antiques.

My reason for entering the program is to help in the research for breast cancer so that the information gained might be of help, not only to me, but to future generations of women. I am grateful for the opportunity this trial has given me.


Rici Rutkoff
My mother, grandmother, and two aunts died from breast cancer. I have had several close friends develop the disease - some with a family history; others without. Breast cancer truly does not discriminate.

I live in Rockville, Maryland with my family and am a coordinator for The Event Network, a Washington, D.C. destination management company. Being part of the BCPT and any future similar clinical trials is my way of being involved in helping to find a prevention for breast cancer rather than just waiting to develop it. The experience has been exciting and extremely rewarding. I sincerely encourage others that fit within the participant criteria to be part of future trials.


Mary Sankolewicz
I am currently in the process of moving back to Easthampton, Massachusetts from a small town in Northern Maine where I have lived for the last 2 years. I am a grandmother to a beautiful 4-month old baby girl named Tia-Lynn. I have studied early childhood education and taught nursery school. My last job I was employed as a personal care attendant. I found working with numerous clients very rewarding. I had considered entering a nursing program so I could do private duty nursing, at one point in my life. Unfortunately, I was in a car accident almost 4 years ago which left me disabled and altered my future plans in the nursing profession.

The accident has not affected my commitment to the trial though. Personally, I joined the BCPT because breast cancer runs in my family. It is my hope that my involvement in the study will benefit my daughter and granddaughter so they will not go through the endless worrying and wondering.


Marty Smith
I am a licensed property/casualty insurance agent who enjoys live theater, writing, and cross country skiing. I have a 19 year old son, and have been married for 25 years. My sister died last year of breast cancer. My mother is a breast cancer survivor. I feel there is a tremendous need for cancer prevention, and encourage every woman to keep an open mind, and never stop looking for breast cancer prevention and a cure.


Lonnie Williams
I am a native Oklahoman. I have been married to the same man for 49 years. My hobbies are golf, aerobics, bridge, crossword puzzles, and reading. I have a B.A. degree from Oklahoma State University. I worked as a Service Representative for Southwestern Bell Telephone Company for 4 years after graduation. Since my children were born, my activities have been strictly volunteerism. These included various PTA offices, as well as president of our high school PTA. I spent 5 years on the woman's committee of the Oklahoma City Symphony. I spent 13 years as head of a box office committee for the Oklahoma City Lyric Theater. I served on the board of the American Cancer Society for 15 years. I am a member of the D.A.R. My daughter was a doctor and I acted as the office manager once a week.

I became a participant in the BCPT in 1992 because my daughter was diagnosed with breast cancer at age 35. I was not aware until then how many young women were getting breast cancer and how devastating it was to the family. My daughter was still in her medical residency and had a 5-month old baby. My daughter died in 1996 at the age of 42 of metastatic breast cancer. That is much too young to die. I was even more deeply committed to the prevention trial after her death. It is so important that we do something to prevent this from happening to our young women. I still have one daughter and one granddaughter about whom I am very concerned. From the beginning of the trial, I felt that I wanted to be a part of a program that was dedicated to prevention of this terrible disease. If some way can be found to prevent this disease, I want to be part of it.


Helene Wilson
As a registered nurse who has elected to continue my career managing clinical trials for a major pharmaceutical company, I have taken my involvement in drug development and disease management and prevention to the personal level by participating in the BCPT. My daughter and I were interviewed for the Philadelphia Inquirer and I was involved in a television commercial for the Fox Chase Cancer Network.

I have an Associates Degree in Applied Sciences in Nursing from Montgomery County Community College. When my children were old enough to be in school, I went back to college part-time and received my B.S. in Nursing from Gywnedd Mercy College. Because of my family history for breast cancer - my maternal grandmother, aunt, mother, and my fraternal aunt have all died of breast cancer - I have developed a strong interest in oncology that was manifested throughout my nursing career. I was the nurse manager of the original oncology unit at a local hospital. In my current position, I am responsible for the management of several large drug development trials.

I am a divorced mother of two children, Bernadette and Joel, and am very interested in community and Church activities. I serve as a member of the Mt. Zion A.M.E. Church Chancel Choir, Community Health Education Committee, and the after school tutorial program, as well as volunteer for the American Cancer Society. I enjoy reading, needlepoint, sewing, traveling, and, most recently, scuba diving.

When I first became a participant in this study and a member of the Participant Advisory Board, I hoped to increase women's awareness of issues relating to breast cancer and the importance of early diagnosis and treatment, especially in the African-American community. Over the last five years, I have become even more committed to those causes. I have lost a close friend and mother of my two young Goddaughters to breast cancer and have heard of numerous other women who have received a diagnosis of breast cancer. I know first-hand how breast cancer effects the family, and I believe that identification of a means to prevent the development of breast cancer is very important. I believe that the results of this trial will be beneficial, not only to me, my daughter, my new granddaughter, and my Goddaughters, but to all women today and future generations to come. I am proud to have been a participant in this study.